APGVB Balance Enquiry Number Introduced for Andhra Pradesh Grameena Vikas Bank Balance Check Number by Missed Call, SMS, Passbook, Mobile App, UPI, WhatsApp Banking, Customer Care Helpline, and Net Banking Facility at https://www.apgvbank.in…
Andhra Pradesh Grameena Vikas Bank, known as (APGVB) was founded in 2006, and it's a regional rural bank that provides banking services at various branches located in Telangana and Andhra Pradesh.
The APGVC is the State Bank of India sponsors this bank, and it has provided balance enquiry services through Missed Call Baking, SMS Banking, and other ways. Customers of the bank can request enquiries for the current available balance of the account in multiple ways.
Customers who have registered or linked their mobile phone number with their APGVB account can make balance enquiries anywhere and anytime. Both Online & Offline services are available 24/7 to the Savings & Current account holders.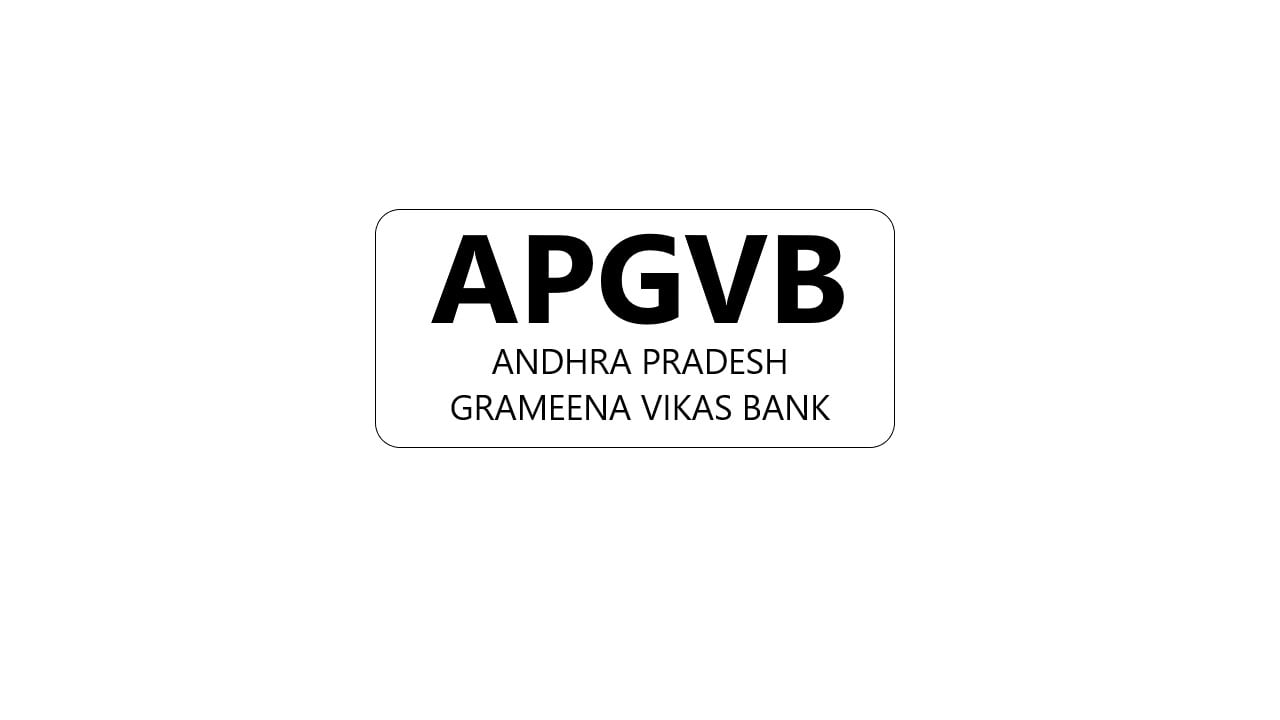 APGVB Balance Enquiry Number
APGVB Balance Check Number
A Balance Check Number was introduced for balance inquiry through phone banking services. It is an entirely Toll-Free number worked by using the registered mobile number of the account.
The listed Phone Numbers help for balance enquiry.
Toll-Free No:1800-121-0354.
Bank Mitra Toll Free No : 1800 425 2274.
ATM Toll Free No : 1800-532-7444/1800-833-1004/1800-123-6230.
ATM With Toll No:8106573542.
Missed Call Alert : 9289222024.
The APGVB Balance Enquiry Number is 800-121-0354.
APGVB Missed Call Number
The Missed Call Banking Number introduced like All Bank's Balance Enquiry Missed Call Number. All Customers of the bank who have linked their phone number with their account number only can access the balance enquiry services by calling missed call alert number 9289222024.
APGVB Balance Enquiry
Using a phone banking facility is the best option for APGVB Balance Enquiry. The Andhra Pradesh Grameena Vikas Bank provided the facility in various ways. Every customer who has an account in the APGVB can check their current balance in the listed methods.
Passbook Printing.
Enqury through ATM.
Missed Call Number.
Customer Care Helpline.
SMS Banking.
Net Banking.
Emailing to the bank.
Mobile Banking.
WhatsApp Banking.
UPI.
How to do APGVB Balance Enquiry by Missed Call
The missed call number for Andhra Pradesh Grameena Vikas Bank customers is 9289222024. Registered customers can access the missed call banking facility by following steps to know available balance through SMS.
Open the dilar app in the RMN, Call to 9289222024.
Call is automatacally terminated after one ir two rings.
Bank servers will verified the phone linked account details and Send available balance by SMS.
How to do APGVB Account Balance Enquiry by SMS
According to the reports, there is no SMS banking facility available from the Andhra Pradesh Grameena Vikas Bank. Customers can access balance enquiry by calling the above-listed helpline numbers to get the current available balance through SMS.
How to Enquiry APGVP Account Balance through DISA APGVB or V-Mobile Mobile App
To activate Digital Insta Savings Account (DISA) Services, download our DISA app from Google Play Store and Apple App Store. The listed steps are guides to know available account balance through Mobile Banking Facility.
Login into the APGVP DISHA or V-Mobile App through 'MPIN' or 'Biomatrics'.
When you log in, the App will sync your Passbook entries.
Select the 'My Account' form the dashboard.
Now the account details displayed with available balance.
APGVB Account Balance Check through Net Banking
Visit the Andhra Pradesh Grameena Vikas Bank internet bankig portal at https://apgvbonline.com.
Login as retail user through Username & Password to reach account dashboard.
In the dashboard of account you will seen complete details with available balance.
Andhra Pradesh Grameena Vikas Bank Balance check by Passbook
You may also visit your nearest branch to verify your APGVB Bank account balance and have your account transaction details printed in your bank's passbook and listed steps guide to update your passbook.
Visit nearby APGVB Bank, and contcat helpdesk officer.
Ask for Passbook Updating, they will update your passbook with all transction history od credits & debits.
Final available balance of the account also maintained with the transction history.
APGVB Balance Enquiry through ATM
Nearby ATM centres also provide the balance check service by simple steps.
Inset the APGVB ATM/Debit Card in the slot.
Choose "Balance Inquiry / Balance Check" on the ATM service options.
Verify the carde by entering PIN number, then available balane of the account is displayed on the screen.
Andhra Pradesh Grameena Vikas Bank Account Balance Check by Customer Care
By dialling the 18001210354 toll-free number, bank customers can check their account balances. The Bank Mitra and Customer support helpline numbers support you to know the balance enquiry through the steps.
Dial to the Bank Mitra or Support helpiline (1800-121-0354 / 1800 425 2274) from the registered phone number of the account holder.
Follw the IVR options, and select 'Balance Enquiry' option.
With in a minutes you will get available balane starement through SMS.
You can also connect to the phone banking officer to make inquiry.
Note: Registered mobile numbers only support making enquiries through the helpline.
APGVB Balance Check through UPI
Who has linked their account with any UPI App like Paytm, Google Pay, PhonePe, Amazon Pay, BHIM, BharatPe, etc., can check their balance through UPI by the steps.
Login by 'MPIN' or 'Biomatrics' into any UPI App.
Go to 'My Account' then 'Check Balance', Next verify with 'MPIN' or 'Passcode'.
The Available Account Balance is displayed.
Andhra Pradesh Grameena Vikas Bank Account Balance Check through Email
Customers of APGVB Bank can request their balances by sending an email to headoffice@apgvbank.in.
Balance Enquiry through APGVB WhatsApp Banking
The Andhra Pradesh Grameena Vikas Bank has not offered the WhatsApp banking facility. Customers can follow the steps to make a balance inquiry if the services are started.
Add the APGVB WhatApp Banking Number 'XXXXXXXXXX' in your contacs .
Then open the WhatsApp and Send 'Hi'.
Bank will send a menu options as a liste by a reply.
Select and reply with a relevent option for balance inquery.
Then your account available balance refelect by WhatsApp reply.