BOB Balance Check Number 8468001111 Introduced for Bank of Baroda Balance Enquiry for Missed Call Number. BOB Account Balance Check by Missed Call, SMS, Passbook, ATM, Mobile App, Customer Care, UPI, WhatsApp, USSD, and Net Banking at https://www.bankofbaroda.in…
Bank of Baroda is an Indian public sector bank that serves banking facilities with more than 31 million customers in 20 countries. Bank of Baroda introduced a balance enquiry Toll-Free Number working under Missed Call Banking and SMS Banking like All Bank's Balance Enquiry Missed Call Number. The Bank of Baroda customers must link or register their mobile number with their associated account number to access this service.
Who has linked their phone number can utilise the facility free of cost from anywhere at any time by using their phone number unlimitedly. There are no limits to checking the Bank of Baroda Account's current available balance by Phone banking.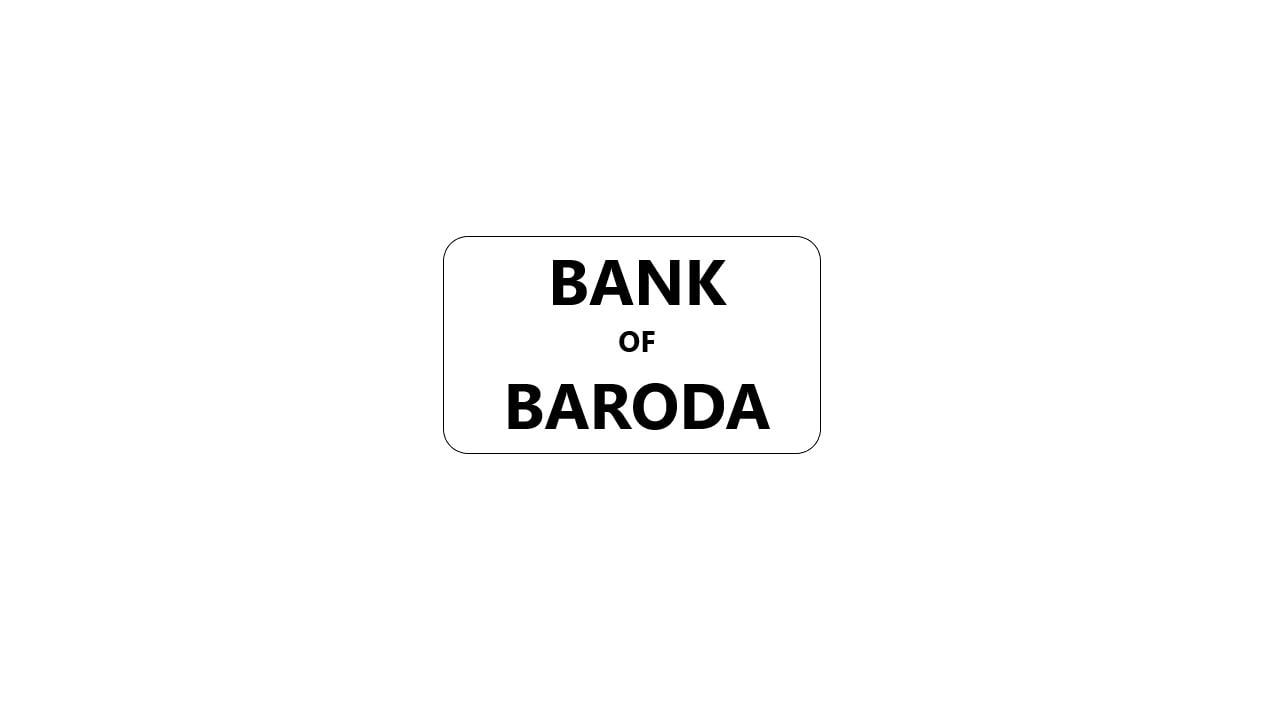 BOB Balance Check Number
Multipurpose Toll-Free Numbers was introduced to check the account's available balance, customer support, and access to various banking facilities. By using the BOB Balance Check Number, customers can access their final available balance of the fund through Missed Call Banking, SMS Banking, USSD, WhatsApp, and other way's.
Balance Check Number: 8468001111.
SMS Banking Number: 8422009988.
Balance Check USSD Code: *99*48#.
WhatsApp Banking Number: 918433888777.
BOB Missed Call Number
Missed Call Banking is the easiest way to access balance enquiry. The Customer who has no basic knowledge also can check their account available balance by giving a missed call. The Phone banking facilities are accessible 24/7 without charges using the registered mobile number. Any kind of primary phone is also helpful to make balance inquiries through BOB Missed Call Number 8468001111.
Bank of Baroda Balance Enquiry
Customers who have Savings or Current Accounts can check their account current available balance along with the details of the account. Multiple ways are available to know the account's available credit from the Bank of Baroda. The listed methods are allowed to BOB Account Balance Enquiry Online & Offline.
Passbook Printing.
ATM Center.
SMS Banking.
Missed Call Banking.
WhatsApp Banking.
USSD Service.
Customer Care.
bob World Mobile App.
Net Banking.
Emailing to the Bank.
How to Check Bank Of Baroda Account Balance by Missed Call
Bank of Baroda missed call number is a service given to get information about your account's available balance by simple steps.
Make a Missed Call form the Linked Mobile Number of the Account by Dialing to 8468001111.
The Call is treminated after one or two rings automatacally.
Then the Bank Servers are verified the Phone Number assosated Account number, and send avilable balance through SMS massage.
How to do Bank Of Baroda Account Balance Check by SMS Banking
SMS Banking facility is accessible from the registered mobile number by sending an SMS to 8422009988. When you have sent an SMS Enquiry, the bank servers have verified the details and replied with the current available balance of the account. SMS format announced by the bank is listed below.
BOB Balance Enquiry SMS Format is: BAL<space>4321 (4321 is the last four digits of the account number)
How to do Bank Of Baroda Account Balance Check by Net Banking
Visit Bank of Baroda official website at https://www.bankofbaroda.in.
From the website's top menu, click the 'Login' button.
To access the Baroda Connect (Net Banking) India page, click on the link.
From Baroda Connect, choose the retail users option, and Login by Username & Password.
Than, you will reched into the dashboard of the account.
Select the account number to display current available account balance.
How to Check Bank Of Baroda Account Balance by bob Word Mobile App
The 'bob World' is the Mobile Banking application, and it's the latest updated version of 'm-Connect'. Customers registered with Bank of Baroda Mobile Banking Services can check account balances.
Launch & Login the 'bob Word' Application by User ID and Password.
Then you have reached the Account Dashboard, Select 'My Accounts' from the listed options.
To check 'Account' to display account balance.
How to Check Bank Of Baroda Account Balance by Bank Visit
Visit to the Bank of Baroda's home branch or any nearby branch of BOB.
Contact helpsedk officer to request Passbook Printing or Locate the passbook entry kiosk machine.
Make the Passbook Printing by entering all transction summary of all recent transactions in your bank passbook, as well as your current balance.
How to do Bank of Baroda Balance Enquiry by ATM
If you have an ATM card connected with your bank account, you may use it to check your bank account balance. It is a free balance check service available with BOB ATMs. However, the debit card is valid at any other bank's ATM. To check the account's bank balance by ATM, perform these steps.
Insert your ATM Card into ATM's lobby.
Choose a language, and Select 'Balance Enquiry'.
Verify the transction by enter your PIN Nuber.
Now the ATM Display your balance on the screen.
Bank of Baroda Account Balance Check by Customer Care
Contact the bank's Customer Service Helpline at their toll-free number: 1800 102 4455.
To contact a customer service representative, dial the IVR choices.
Inform the customer service representative that you would want to know your bank balance.
The executive will inform you of the balance of your bank account, and send the details by SMS.
How to Know Bank Of Baroda Account Balance through UPI
UPI is an acronym for Unified Payment Interface, enabling you to access your bank account transactions conveniently. Additionally, registered users can check their BOB Account Balance using UPI Apps.
You must follow the following procedures to check your bank balance using UPI Apps like Google Pay, PhonePe, Amazon Pay, BHIM, BharatPe, and bob World.
Login by 'MPIN' or 'Biomatrics' into any UPI App thats linked with your Bank of Baroda Account.
Go to 'My Account' then 'Check Balance', Next verify with 'MPIN' or 'Passcode'.
The Bank of Baroda balance information will be shown on the screen.
How to Check Bank of Baroda Account Balance by USSD
USSD Services is a GSM-based service that allows customers to perform fundamental banking operations such as balance checks and mini statements. Dial '*99#' and follow the on-screen instructions to access your account balance through the USSD code.
Type *99# onto the dial pad and then click the call button.
Next, you will recive menu options of USSD Banking Servicess.
Select and reply with Balance Enquiry Code '*99*48#'.
Avialable balance of the Account is displayed on the Screen.
BOB Balance Check by WhatsApp Banking
Secure WhatsApp Banking facility was introduced for various banking enquiry services. Customers of Bank of Baroda can follow the steps for the current available balance of the account for both Savings & Current accounts through BOB WhatsApp Banking.
Subscribe to the Bank of Baroda WhatsApp Banking from the bank or Save the WhatApp Banking Number '918433888777' in your contacs .
Then open the WhatsApp and Send 'Hi'.
Bank will send a menu options as a liste by a reply.
Select and reply with a relevent option for balance inquery.
Then your account available balance refelect by WhatsApp reply.
Subscribe to the Bank of Baroda WhatsApp Banking Facilities through the link.
How to Check Bank of Baroda Account Balance by Email
Every account holder can get support by email banking. If you have to face any issues to know the account balance or any other matters, please write an email to your home branch or Bank of Baroda Customer Service to cs.ho@bankofbaroda.com. Write an email by requesting for available balance statement of the account with complete information of the report from the registered email id.
How to check Bank of Baroda's Account balance through SMS?

If you only have one BOB account, you must SMS "BAL Last four digits of account number" to 8422009988 from your registered mobile number to enquire about your account balance. The balance mentioned will be for the primary account.

How can I check the balance of my BOB account by missed call?

Make a missed call to the toll-free number 8468001111 to check the amount of your Bank of Baroda account. You can get missed call banking by dialling the toll-free number ant anytime 24/7.