Capital Small Finance Bank Balance Check Number 1815 051 111 Introduced for CSF Balance Enquiry by Missed Call Number & SMS Banking. CSF Bank Balance Enquiry is available through Passbook, ATM, Mobile App, Customer Care, UPI, WhatsApp, USSD, and Net Banking at https://capitalbank.co.in…
Known as India's first Small Finance Bank since it was converted from Capital Local Area Bank in 2016, Capital Small Finance Bank has been in business since then. The bank offers several services, including checking their account balance. There are many ways to know the Capital Small Finance Bank balance online and offline.
Capital Small Finance Bank Balance Check Number
The Capital Small Finance Bank also introduced the Missed Banking and SMS Banking facilities by registering a mobile phone number. Customers in rural and metropolitan areas may benefit from online and offline options. Banking is free of cost and unlimitedly available with the Missed Call Number services. People who have conducted balance enquiry get the result by SMS. Apart from that, SMS Banking, USSD or WhatsApp Banking will get available to make balance enquiries.
The below phone banking support number's of CSF Bank helps you to make a balance enquiry anywhere 24/7 unlimitedly for free through multiple ways.
Customer Support (Toll-Free): 180030100111
Missed Call Banking: 1815 051 111.
SMS Banking: 1815 051 111.
Balance Check USSD Code: N/A.
WhatsApp Banking Number: N/A.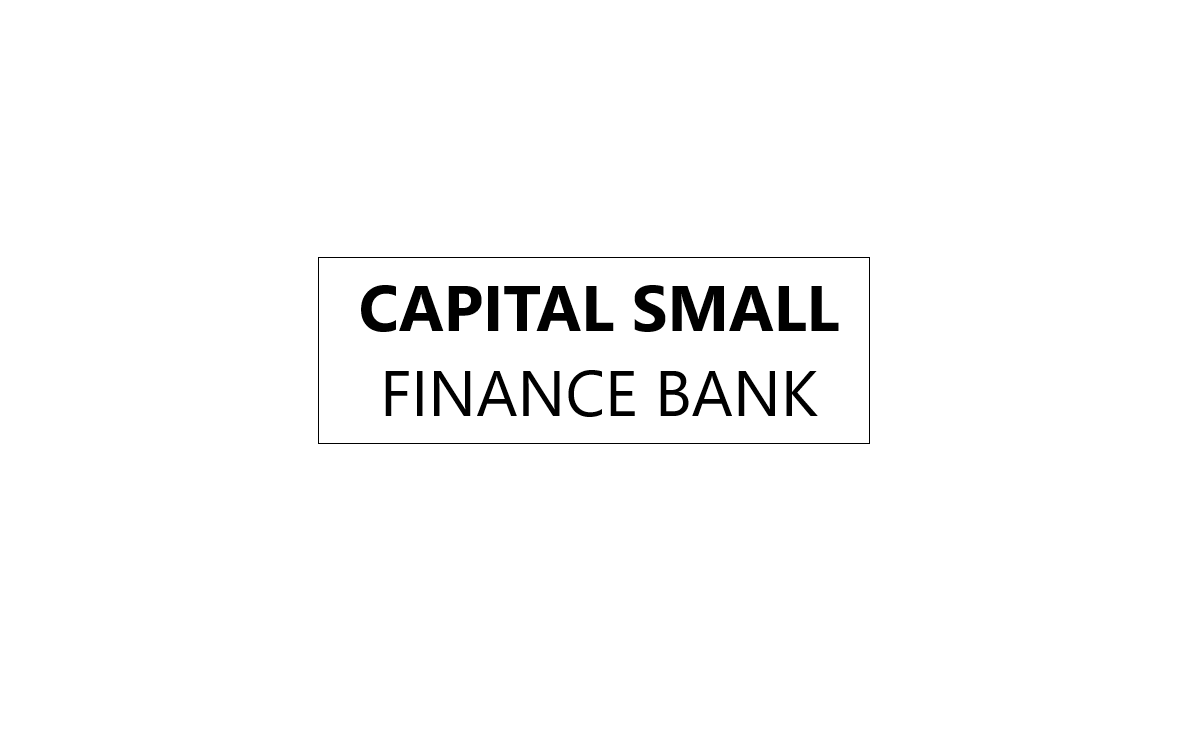 Capital Small Finance Bank Balance Enquiry
Various online & offline methods are introduced to access the CSF Bank services. Customers who need to get their account available balances can follow the listed procedure to know instantly. Phone Banking is one of the best ways to access without internet facilities. However, CSF customers can follow the listed methods based on the availability to know the current available balance of the account.
Passbook Printing.
ATM Center.
SMS Banking.
Missed Call Banking.
Whats App Banking.
USSD Service.
Customer Care.
Capital mobile+ App.
Net Banking.
Emailing to the Bank.
Capital Small Finance Bank Missed Call Number
Missed Call Banking, a new way to check your account balance like All Bank's Balance Enquiry Missed Call Number. Capital Small Finance Bank introduced a unique phone number to access the service by giving a missed call from the registered mobile phone number to check their account balance. Customers who linked their mobile phone number with their account number can access the missed call banking.
The Capital Small Finance Bank Missed Call Number: 1815 051 111.
How to Check Capital Small Finance Bank Balance by Missed Call?
Every customer can access the facility by their mobile phone through the steps. Before accessing Missed Call Banking, they must check whether their bank account is linked to their mobile number.
Make a missed call to 1815 051 111 from your registered mobile phone.
When the call is connected with one or two rings it will be immediately ended.
The system verified the phone number along with the linked account number, then it will generate and send an SMS with the current balance.
How to do Capital Bank Balance Check by SMS Banking?
To access CSF Bank SMS Banking facility to check your account balance, the customer can send an enquiry request in the simple SMS format.
Send a message to 1815 051 111 with "BAL <space><Account number>"
Once successfully making a query by SMS Banking, the bank servers verified the account details and replied with the currently available balance statement through SMS as a reply message.
How to do a Capital Bank Account Balance Check by Net Banking?
If you have access to Capital Small Finance Bank Internet banking, you may use this feature to check your account balance.
Registered users can Login by their Net Banking Credincials through CSF Bank Online banking portal at https://netbanking.capitalbank.in/.
After successful login you will be able to see your bank account balance on the dashboard at the section of 'My Account'.
How to do Balance Enquiry by Capital Mobile+ App?
Mobile Banking is the most helpful way to access banking services' anywhere. But it needs good internet access along with a supported smartphone. CSF Bank customers who have the facility can install the 'Capital Mobile+' App on their smartphone and register to access banking services.
Capital Mobile+ App available in Google playstore and Apple Appstore, just download and install on your mobile device.
Registered users can logged in by MPIN or Biomatrics.
On the dashboard proceed with 'My Account' Section to know available account balance.
How to Check Capital Small Finance Bank Balance by Passbook Updating?
Passbook updating is also an excellent way to know account available balance. You can also learn by visiting your Capital Small Finance Bank Branch simply.
Visit your nearby Home Branch or any CSF Bank by carring Passbook of the account.
Request that bank to update your bank passbook.
Once updated, you may see your account balance in addition to all transaction data in the passbook.
Customer of CSF Bank can get the facility from any branch of the country at any working day unlimittedly.
How to do Capital Small Finance Bank Balance Enquiry by ATM?
To check your balance through ATM?. Visit any ATM Centre nearby you and follow the procedure outlined below.
Your Debit Card must be inserted into the ATM machine.
Please choose your preferred language.
Enter your four-digit PIN code.
Select the 'Balance Inquiry' option.
Choose the type of account (Current or savings).
On the screen, you may see your balance.
Capital Bank Balance Check by Customer Care
CSF Bank Customers can contact the bank's toll-free number for a range of services along with a balance statement. The customer may be reached at 180030100111 and follow the steps to enquire.
Call to the CSF Bank Customer Support helpline number at 180030100111.
Follow the IVR options, select 'Balance Enquiry'.
Then you can lision available balance on the voice call by IVRS.
Give a input to get the statement through SMS.
If you have not satisified, connect to the phone banking officer to discus about the balance details.
The IVRS is explain direcly the balancess for with account is assosiated with the phone number.
If you have called from other other phone number you must verify the account details through 16 Digit ATM Card details with PIN Number.
How to Check Capital Small Finance Bank Account Balance by Email?
Write a request with your inquiry by providing the necessary details of the query from your registered email id to mail@capitalbank.co.in. The Bank officer will reply with complete query information and balance statements.
How to Know Capital Bank Balance through UPI?
UPI is a convenient and quick method to check the balance of your bank account. Simply link your Capital Small Finance Bank account to any of the UPI-enabled applications like as Paytm, Google Pay, PhonePe, BharatPe, BHIM, etc.
Log into UPI using your MPIN or Passcode, go to your connected bank account, and click on it.
Now, choose the option 'Check Balance', enter your UPI PIN, and the balance will be shown on the screen.
How to Check Capital Small Finance Bank Balance by USSD?
ACCORDING TO THE REPORTS, the CSF Bank does not have a USSD code. In the future, if it is there, follows these easy steps:
Register your phone number with your bank.
Dial *XX*XX# on the phone dialler.
Select the language that sounds right for you.
Enter the first three letters of the IFSC code, or the two-digit bank code, and then click Send.
Now, just follow the on-screen instructions to see your account balance.
Capital Bank Balance Check by WhatsApp Banking
At present, WhatsApp banking is not accessible for Capital Small Finance Bank. If the bank introduces a WhatsApp Banking facility, the customer may easily retrieve their bank balance information by following a few easy steps.
Add the WhatApp Banking Number 'XXXXXXXXXX' in your contats.
Start by sending a "Hi" message on WhatsApp.
The bank will respond with a selection of menu alternatives.
Select and respond with an appropriate balance inquiry choice.
Then, through a WhatsApp message, your account's available balance is shown.