In the state of Rajasthan, there exists a website called 'Apna Khata Rajasthan' or 'E Dharti', which is responsible for managing land records. Operated by the Revenue Department of the government of Rajasthan, this website enables residents to access their property ownership records. These records, commonly referred to as 'Jamabandi' or 'Bhulekh', can be easily located on the Apna Khata website.
E Dharti
The website called 'Apna Khata Rajasthan Jamabandi Nakal' offers a solution for citizens in Rajasthan to get copies of their land records. These records, known as Jamabandi Nakal, provide information about property ownership, location and size. This service proves beneficial when you require proof of land ownership for governmental purposes. With Apna Khata Rajasthan Jamabandi Nakal, there is no need to make visits to government offices as these documents can be easily obtained online. It is a simple way to get the necessary documents.
E Dharti Rajasthan Jamabandi, Khasra/Khatauni and Mutation Copy
Apna Khata (e Dharti) is the official website for land records in Rajasthan. On this website, people can get a copy of their land records, which includes information like Khasra/Khatauni. They can also apply to transfer the name on these records and check the status of such transfers. Follow the steps to check and view the Jamabandi copy and mutation copy online.
Visit the official E-Dharti website for Rajasthan at https://apnakhata.rajasthan.gov.in/.
On the home page, you must choose the district and tehsil where your land will be located. You can choose from a list or by selecting manually on the map.
Once you select a tehsil, it will be shown in different colours on the map. This shows you which tehsils are recent and where you may get signed digital copies.
The villages in the specified district and tehsil will be shown. You can select your village from the list. If you want to find a location fast, pick it by clicking on the first letter of its name.
You must now enter your details in the applicant's area. This information contains your name, address, city, and zip code.
Then, select the type of copy you want. You can choose between a Jamabandi and a Nomination copy.
After selecting the Jamabandi copy option, you can check for your Jamabandi using different options such as Account, Khasra, Name, or GRN. Select the option that best matches the details you know.
Then, you will receive details on your Jamabandi, Khasra, and tenant details after submitting the required information. It is important to accurately assess this information.
You may now look up information on your Mera Khata (land). You can also print a copy by simply clicking the Print option.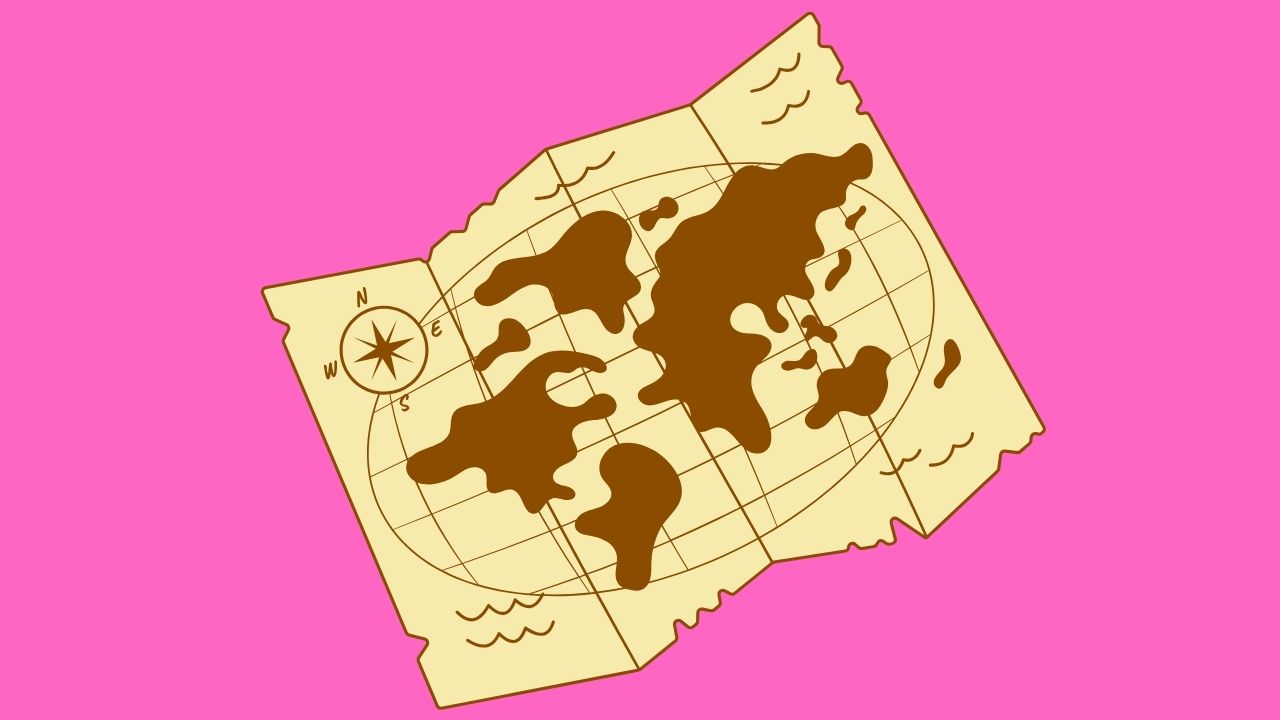 E Dharti Rajasthan Apna Khata Copy Charges
The charge for a Jamabandi Nakal in Apna Khata Rajasthan may be paid online or offline. To make an online payment, go to the Apna Khata portal and choose the payment option. You can pay in person at the tehsil office if you like. The charges for collecting a Jamabandi copy from Apna Khata Rajasthan are as follows:
A simple copy is just a copy that has no formal signature or seal. It is simply used to provide information and is not to be utilized as a type of legal document. Simple Copy: No Cost
An E-Signed Jamabandi Copy is a copy with the State Government's digital signature. It is an important and legally recognized document that may be used for a number of purposes, such as purchasing or selling property or getting loans.
Jamabandi E-Signed Copy: 10 Khasra No. Up to ten rupees, and plus five rupees for each extra ten Khasra No.
Map copy: twenty rupees per 10 Khasra No. or part of them.
P21 renumbering: Twenty rupees for each mutation.
Jamabandi copy
10 Khasra No. Up to
every additional 10 Khasra No. or for its part
Rs 10.00
Rs 5.00
Map copy
Every 10 Khasra No. or for its part
Rs 20.00
Renumbering P21
for each mutation
Rs 20.00
E Dharti Charges
How to View land maps (Farm map Rajasthan) on e Dharti
The Bhu Naksha Portal may be used to view land maps or agricultural maps online in Rajasthan. The steps are as follows:
Visit the Bhu Naksha Website at https://bhunaksha.raj.nic.in/.
This page is particularly developed to give Rajasthan land maps. Choose the district, tehsil, village, and other details about the land or farm for which you wish to see the map.
Next, the map of the chosen location will be displayed. Identify your land on the map.
After selecting your land, you can find information about that land in the 'Plot Details' page. Verify this information.
Finally, select either the 'Nakal' or 'Same Owner Nakal' option.
The land map will then be displayed to you. You may also view information about other lands near your property on the map.
How to Apply for Mutation Application on E Dharti Apna Khata Rajasthan
Name transfers are necessary if your Jamabandi copy changes over time. To apply for a name transfer in your Jamabandi copy, follow the instructions given below:
Visit the Apna Khata website and go to the application page at https://apnakhata.raj.nic.in/publicApplication.aspx
When your Jamabandi copy changes over time, name transfers are required.
Then, you must give the applicant details, village name, and application type information when applying for a name change.
After choosing the account/khasra and account holder. And give details on the farms that are using the name transfer procedure. Upload all required documents in PDF format.
Finally, you must submit your application.
E Dharti Mutation Status Check on Apna Khata Rajasthan
If your mutation application is denied, you should contact the Tehsil office to find out why and file another application. Follow these steps to verify the status of mutation on Apna Khata Rajasthan:
To check the status of the mutation, go to the Apna Khata Rajasthan webpage at https://apnakhata.raj.nic.in/track_meanmedian.aspx
Then log in to your account using your login credentials.
After, go to the 'Services' page. Click on it. Choose 'Mutation' from the drop-down list.
Select the 'Check Status' option. Provide the number of your mutation application and press the 'Submit' option.
Now, your mutation application's status will be shown on the screen.
E-Dharti Login
The Rajasthan State Apna Khata Portal has provided two deterrent ways to login into the E-Dharti Portal, such as e-Mitra Login and Revenue Officer Login. The following steps will be helpful to access your eMitra login or Revenue Officer login.
e Mitra Login
e Mitra login is known as e-Mitra/Authorized Kiosk User Login for the Rajasthan Apnakhata land records website. To access Apna Khara Rajasthan eMitra Login, just follow the steps.
First, visit the official website at https://apnakhata.raj.nic.in.
You will see the option of e-Mitra login on the homepage. Click on it.
After this, a box will open in front of you where you will be asked for a username, password and verification code.
After entering those credentials, click on the login option to log in e Mitra Rajasthan.
Revenue officer login
The eDharti Revenue Officer login is also similar to eMitra login, just select the revenue officer login and proceed with entering the username and password to access the Rajasthan Apna Khata revenue officer login.
E Dharti Apna Khata Land Services
Apna Khata E-Dharti, commonly identified as Apna Khata Rajasthan, offers a number of land services to the people of Rajasthan. These services are developed to make it easier to get land-related information and documents. Some of the important land services accessible on Apna Khata include:
Jamabandi Nakal
Viewing Land Records
Jamabandi Nakal
Land Map Viewing
Changes to Land Records
Easily Accessible Land Records
Ownership Transfer of Land
Details of Khasra and Khatauni
E Dharti Rajasthan Apna Khata Contact and Helpline Number
Address: Revenue Board Rajasthan, Todarmal Marg, Civil Line, Ajmer.
Helpline Number: 0145-2627891.
How can I obtain a Khatauni number in Rajasthan?
You may simply get your Khatauni number from the Tehsildar office in your region. You may also look for it on your Apna Khata Rajasthan account's webpage.
Can I view Jamabandi nakal and land information via our phones?
Yes, when you use the Apna Khata Rajasthan mobile app on your smartphone or the official website, you may view the information about your land and Jamabandi copy online.
Can I register for a land transfer through Apna Khata?
Yes, you may apply online for a land transfer with Apna Khata Rajasthan. But you must have certain necessary documentation with you and pay some charges online.
Can I receive a free land records copy of their account on the Rajasthan Website?
Yes, you may obtain a verified land record copy of their account for free through the Apna Khata Rajasthan official website.