Checking EPF (Employee Provident Fund) balance online has become a convenient and efficient way for employees to stay updated on their retirement savings. EPF is a government-mandated savings scheme in India, wherein both the employer and employee contribute a portion of the employee's salary towards a provident fund account. This fund is meant to provide financial security to employees after retirement.
Traditionally, employees had to rely on physical statements or visit their local EPF office to inquire about their account balance. However, with advancements in technology and the availability of online platforms, individuals can now check their EPF balance from the comfort of their homes or offices. Online EPF balance checking has simplified the process and reduced the time and effort required. In this article, we will check all possible methods to check Employee EPF Balance.
EPFO Portal
To access their EPF passbook through the EPFO portal, employees need to have a UAN (Universal Account Number) and ensure that it is activated. Here are the steps employees should follow to check their EPF balance using the EPFO portal:
Make sure you have an active UAN (Universal Account Number) and have registered it with the EPFO Portal. If not, talk to your employer and complete the registration process.
Visit the official EPFO Portal website: https://www.epfindia.gov.in/.
Look for the "For Employees" section on the homepage and click on it.
On the new page, find and click on the "Member Passbook" link.
You will be asked to log in. Enter your UAN, password, and the displayed captcha code, and click on the "Login" button.
After logging in, you will see your EPF account details, including your EPF balance, contributions, and transaction history.
To check your EPF balance, go to the passbook section or select the appropriate option to view it. The passbook will show your EPF balance along with contribution and interest details.
You can also download a copy of your EPF passbook for future reference.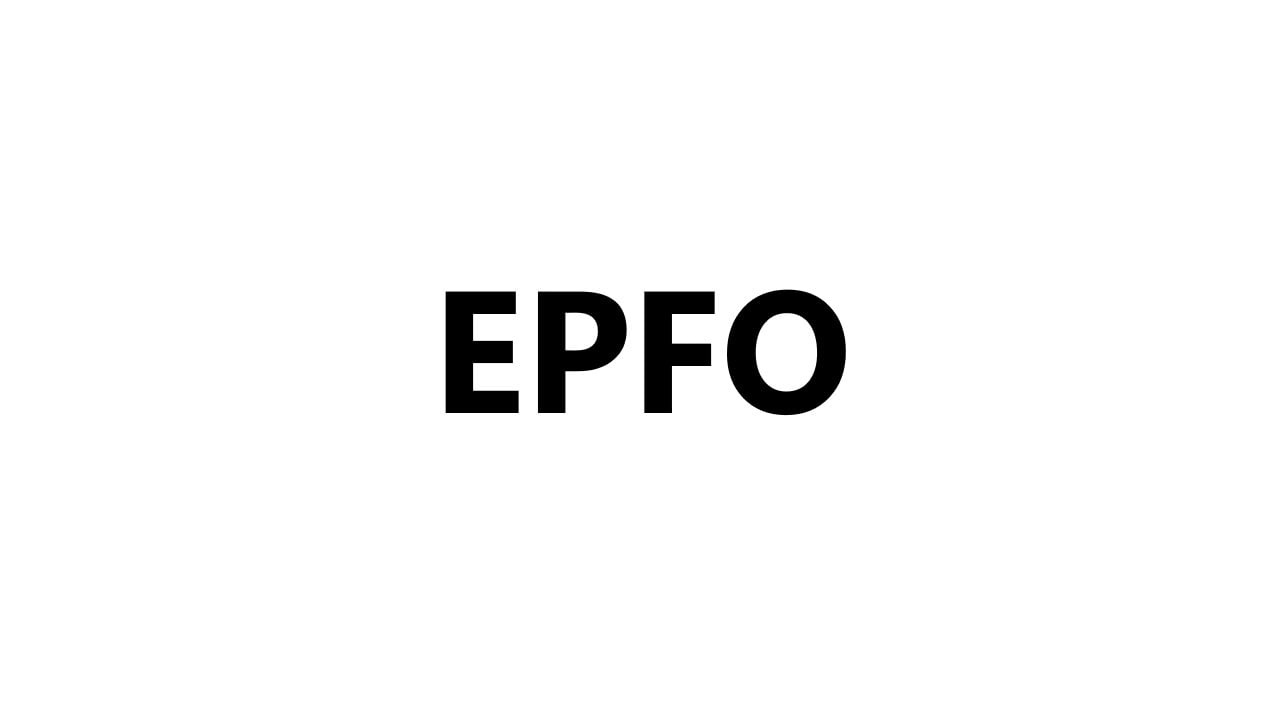 UMANG App
The UMANG (Unified Mobile Application for New-age Governance) app is a mobile application developed by the Government of India. It provides a unified platform for citizens to access various government services and schemes through a single mobile application. The app aims to simplify the process of availing government services and make them more accessible to the general public. Using the UMANG app, users can access a wide range of services offered by different government departments and agencies.
View your historical EPF (Employees' Provident Fund) transactions through the UMANG
If you want to see your past EPF (Employees' Provident Fund) transactions using the UMANG (Unified Mobile Application for New-age Governance) app, follow these steps:
Download and install the UMANG app from your app store. It's available for Android and iOS devices.
Open the app and either create a new account or log in if you already have one. You'll need to provide your mobile number and complete the verification process.
Look for the section in the app that's related to EPFO (Employees' Provident Fund Organization). This is where you'll find EPF services.
Within the EPFO services, find the option to view your EPF passbook or transaction history. This feature allows you to see details of your contributions, withdrawals, and interest earned.
To view your EPF transactions, enter your UAN (Universal Account Number) and the password associated with your EPF account when prompted.
Once you're logged in and your account is verified, the UMANG app will show you a list of your EPF transactions. You can scroll through them to see important information like dates, contribution amounts, withdrawals, and your EPF account balance.
EPFO Missed Call alert
EPFO Missed Call is a service provided by the Employees' Provident Fund Organization (EPFO) in India that allows EPF members to check their EPF balance and other details through a missed call. Dial the EPFO Missed Call number: From your registered mobile number, dial the EPFO Missed Call number, which is 011-22901406. Allow the call to disconnect automatically: Let the call connect and then disconnect automatically after a few rings. Do not hang up the call manually. After the missed call, you will receive an SMS on your registered mobile number. This SMS will contain your EPF balance and other relevant details.
EPFO SMS Service
The EPFO SMS Service is a facility provided by the Employees' Provident Fund Organization (EPFO) in India that enables EPF (Employees' Provident Fund) members to receive updates and information about their EPF account via SMS (Short Message Service).
To start, open the messaging app on your phone and tap on the option to compose a new message. In the message body, please enter the following format:
EPFOHO UAN ENG
Replace "UAN" with your 12-digit UAN (Universal Account Number). Ensure that there is a space between each segment. Send the composed message to the EPFO SMS number, which is 7738299899. After sending the SMS, you will receive a response from EPFO in the form of an SMS. This message will contain various details related to your EPF account, such as your EPF balance, the last contribution made, and the date of the last credit.
How to Check the EPF Balance of Private Trusts and Exempted Establishments
When it comes to exempted establishments or private trusts, the EPF contributions are handled by the company-managed trusts instead of the Employees' Provident Fund Organisation (EPFO). Only the company-managed trust has the ability to disclose an employee's PF account balance. There is no standard way for checking the PF balance in EPF accounts maintained with exempted firms. The EPFO does not offer a passbook facility for members of exempted establishments.
According to the Employee Provident Fund and Miscellaneous Provisions Act, of 1952, certain employers can administer their own PF schemes for their employees. Large companies like Godrej, HDFC, Nestle, Wipro, TCS, Infosys, and others are considered exempted establishments. They have their own EPF trusts and are exempted from contributing their EPF funds to the EPFO. These exempted establishments can manage their EPF funds through their own trusts. However, these trusts are expected to provide higher returns compared to the EPFO-managed fund. The same rules for EPF contribution to the EPFO also apply to these trusts.
Employees of these exempted firms can check their EPF balance in four ways:
Employees employed in exempted organizations have four different ways to verify their EPF balance:
Contact the Company-Managed Trust: Since the EPF contributions for exempted establishments are managed by company-managed trusts, employees can directly contact their company's trust to inquire about their EPF account balance.
Use Online Portals: Some exempted establishments provide online portals or websites where employees can log in and access their EPF account details, including the account balance. Employees can check their balance by logging into these portals using their designated credentials.
Contact the HR Department: Employees can reach out to their company's HR department and request information about their EPF balance. The HR personnel will have access to the necessary records and can provide the account balance to the employees.
Receive Periodic Statements: The company-managed trusts may periodically issue statements or notifications to employees regarding their EPF balance. Employees can refer to these statements to stay updated on their account balance.
EPF Balance for Inoperative Accounts
An inoperative EPF account typically refers to an account that has not received any contributions for a continuous period of 36 months (3 years) or more. This can occur due to various reasons, such as when an employee changes jobs and does not transfer the EPF balance to the new employer or withdraw it. In such cases, the account becomes inactive or inoperative. While the EPFO continues to maintain the records of inoperative accounts, certain restrictions apply to these accounts. One significant restriction is that the inoperative accounts do not earn interest on the accumulated balance. However, the EPFO has introduced measures to ensure that employees can still access their funds.
How can I check my EPF balance online?

You can check your EPF balance online by visiting the official EPFO website or using the UMANG (Unified Mobile Application for New-age Governance) app. You will need to log in with your UAN (Universal Account Number) and password to access your EPF account details, including the balance.

Is it possible to check my EPF balance without a UAN?

No, a UAN is required to check your EPF balance online. It serves as a key identifier for accessing your EPF account information.

Is it necessary to activate my UAN to check my EPF balance online?

Yes, you need to activate your UAN before you can check your EPF balance online. Activation can be done through the EPFO portal by providing your UAN, mobile number, and other required details.

What are the other methods to check EPF balance online apart from the EPFO website?

Apart from the EPFO website, you can also check your EPF balance using the UMANG app, which is available for both Android and iOS devices. The app provides access to various government services, including EPF-related services.

Can I check the EPF balance of multiple accounts using a single UAN?

Yes, if you have multiple EPF accounts linked to your UAN, you can check the balances of all those accounts using the same UAN and password.