HDFC Bank Balance Check Number 9594612612 announced for Balance Enquiry by Missed Call, Balance Check, SMS, Email, Passbook, ATM, UPI, WhatsApp, USSD, Customer Care Helpline, HDFC Bank Mobile App, PayZapp Mobile App and Net Banking Facility at https://hdfcbank.com…
HDFC bank is one of India's largest banks, with hundreds of branches spread throughout the country and millions of clients. On the other side, individuals choose to open savings accounts with the bank due to its convenience. HDFC Bank introduced multiple ways to check your account's available balance, including SMS, missed call, mobile application, and online banking.
Therefore, you may use any of the techniques described in this guide to determine the available funds in your HDFC Savings Account. It is necessary to monitor your account's available balance in order to prepare for future spending. Let's look at each of those options for obtaining an HDFC Balance Enquiry.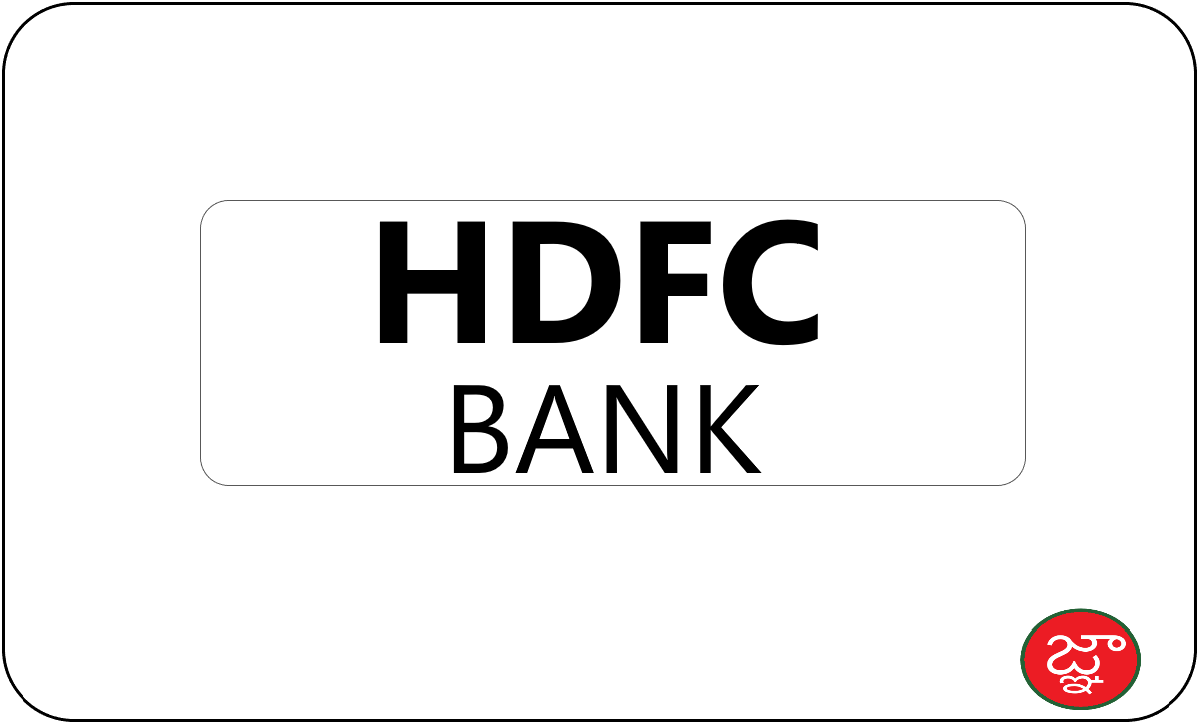 HDFC Balance Check Number
Multipurpose Toll-Free Numbers was introduced to check the account's available balance, customer support, and access to various banking facilities. Customers can access their final available balance of the fund through Missed Call Banking, SMS Banking, USSD, WhatsApp, and other ways.
Toll-Free (Customer care) Number: 1800 425 4332
Balance Check Number: 022-61606161.
SMS Banking Number: 5676712.
Balance Check USSD Code: *99*43#.
WhatsApp Banking Number: 7065970659.
HDFC Balance Enquiry
The Bank provided various ways to know account balance to their customers. Every customer who has an account in the bank can check their account's current balance by the listed ways.
Passbook Printing.
ATM Center.
SMS Banking.
Missed Call Banking.
WhatsApp Banking.
USSD Service.
Customer Care.
HDFC Bank Mobile App.
HDFC PayZapp Mobile App.
UPI-Apps
Net Banking.
Emailing to the Bank.
HDFC Missed Call Number
A unique phone number was introduced for HDFC Missed Call Banking, and it's an innovative facility provided to make balance enquiry. Like All Bank's Balance Enquiry Missed Call Number the HDFC Missed Call Number helps to check account balance by simply making a missed call from the registered mobile phone number of the customer.
HDFC Bank Missed Call Number: 18002703333.
HDFC Bank Missed Call Banking Activation
The customer must first check that HDFC Bank has registered his/her mobile number. Apart from that, the customer must initiate service activation. This may be performed by calling or texting HDFC Bank's customer care section to activate the service. Once it is resolved, the customer only has to make a missed call to 18002703333. HDFC Bank will send the customer the current account balance in his/her account as soon as the customer makes a missed call.
How to do Account Balance Check by HDFC Missed Call?
The Quick Account Service of HDFC Bank facilitated access through a missed call. It is a completely free service that is devoid of limits such as the All Banks Balance Enquiry Missed Call Number. The customer's mobile number must be registered or linked to the customer's account. The steps below will guide you through the process of setting up HDFC Missed Call Banking.
Dial 1800-270-3333 from the HDFC mobile number associated with the account.
Once established, the call was automatically ended after one ring.
Following that, you will get an SMS with your available amount as confirmed by HDFC servers.
Please Note: HDFC's Missed Call Banking service is accessible 24 hours a day, from anywhere in the country. Know more about missed call banking to make balance enquiries through missed calls.
How to Check HDFC Balance through Customer Care
HDFC Bank launched a multifunctional Toll-Free Number for customer assistance helpline along with balance enquiries, and other account services. Everyone may inquire about their balances using IVR choices, which is distinct from missed call banking.
HDFC Toll-Free Number is extremely useful since it is available 24 hours a day, 7 days a week across India.
Call 1800 425 4332 from the account's associated phone number.
Follow the IVR menu options and choose 'Balance Enquiry' as the appropriate option.
Bank servers automatically recognise the phone number's associated account number and respond with the available balance.
If you are dissatisfied with the information supplied by the IVRS, contact the phone banking officer to discuss the balance.
HDFC Bank Balance Check Toll-Free Number
Contact the HDFC Balance Check Number listed below to inquire about their HDFC balance: 022-61606161. To check the balance of an HDFC account using the HDFC Balance Enquiry Number provided above, account holders must dial 022-61606161, choose a language, and follow the IVR instructions.
How check HDFC Bank Balance through E-mail?
To get your account balance or get balance statements simply write a query and send an email from the registered email id to customerservices.cards@hdfcbank.com from your registered email address. To Know more about balance enquiry through Customer Care helpline.
How to Check HDFC Bank Balance by SMS?
Account users must also register for HDFC Missed Call Banking and SMS Banking in order to access the HDFC Balance Enquiry service. The following are many methods for account holders to register for HDFC Balance Check through SMS Banking or Missed Call Banking –
Through SMS by texting REGISTER <Customer ID> <Last 5 Digits of A/c No.> to 5676712 from their registered mobile number. HDFC Bank will instantly activate the account holder's mobile phone in SMS Banking. Get more about Balance Enquiry through SMS Banking.
How to do Balance Enquiry through HDFC Bank Net Banking
Visit HDFC Bank's official website https://netbanking.hdfcbank.com.
At the top-right corner of the page, click the Login button.
Under the Personal Login Head, choose the Net Banking option and then click the Login button.
Then choose the Proceed to Net Banking option.
Now, enter your Customer ID, followed by your Password.
Once signed in, you may use the site to check your HDFC balance.
How to check HDFC Balance Enquiry through ATM?
Additionally, the balance of an HDFC Bank account may be checked using an HDFC Bank ATM or any other debit card. To inquire about your HDFC Bank account balance, you must visit an HDFC Bank ATM or any other ATM.
The following is a step-by-step instruction for checking your HDFC Bank balance:
Swipe the HDFC Bank ATM/debit card in the same manner as you would to withdraw money.
Utilize your four-digit ATM PIN now.
Following that, choose "Balance Inquiry / Balance Check" and finish the transaction.
Select the 'Mini Statement' option on the ATM to get information about the previous ten transactions.
How to Check Balance through HDFC Mobile Apps?
HDFC Bank Mobile Banking Applications enable customers to conduct banking transactions at any time and from any location. Customers of HDFC Bank must register for mobile banking services by texting BAL to 5676712 from their registered mobile number. Additionally, you may activate mobile banking services at an HDFC Bank ATM or branch.
HDFC Bank Mobile
Following that Download mobile app from above link and input your Debit Card/ATM Card information and click Continue.
If you registered using a Quick Access Pin, enter your four-digit PIN and click Login to access the HDFC Bank Mobile App's features.
To begin, log in to the HDFC Bank Mobile App and choose the Menu option on the left.
The HDFC Bank Mobile App enables you to conduct secure financial transactions using your mobile phone. Users may access services such as cash transfers and account information while sitting at their home or workplace using their mobile phone.
Install the HDFC Mobile Banking App from the Google Play Store.
Finally, enter a four-digit PIN twice and click Continue.
Now, when the App is opened, you may log in using your I-pin.
Finally, examine the specifics of the transaction, agree to the terms and conditions, and click Confirm.
HDFC PayZapp
HDFC PayZapp enables you to access a variety of financial services through your smartphone at any time and from any location. Users with any kind of bank account may use PayZapp to make payments.
You may transfer money and make payments using the HDFC PayZapp App.
HDFC PayZapp may be downloaded via the Google Play Store or by making a missed call or sending an SMS.
PayZapp enables you to access additional services such as shopping online, comparing and purchasing items, and booking travel tickets on SmartBuy.
How to Check HDFC Balance by Passbook Updating?
At the time of account establishment, HDFC Bank gives all account holders a passbook. Account users may effortlessly update their passbook to immediately check the amount of their HDFC Bank account. Account-holders would need to visit their local HDFC Bank office to update their passbook. All debit and credit transactions are processed in the HDFC Bank passbook.
How to Check HDFC Balance through UPI
Unified Payment Interface (UPI). It allows money to be moved instantly from one bank account to another. Only compatible mobile phone applications can process payments. UPI cash transactions are accessible 24/7.
The following steps will guide you through the process of using UPI.
Log in with your customer ID and password or Quick access pin on the new Mobile Banking App.
On the upper left-hand corner of the app, click the Menu button.
Click on the Pay button.
Select UPI Payment.
An SMS will be issued for device bidding and security. Transmit this SMS (standard SMS charges will be applicable).
Create a UPI identification number. For instance, your mobile number may be used as your UPI ID, such as 98XXXXX21@hdfcbank.
Select the HDFC Bank account number that will be associated with the UPI ID.
A single UPI ID may be used to connect many accounts. You may make payments using just your UPI ID – no further bank data are necessary, and you are not required to add a beneficiary.
How to check HDFC Balance Enquiry through USSD
USSD, or Unstructured Supplementary Service Data, enables customers to access mobile banking services without a smartphone or data/internet connection. Follow these methods to get your HDFC Bank Account Balance using USSD.
Register your mobile number with your bank.
Dial *99*43# on the phone dialer.
Choose the language that is most convenient for you.
Enter the first three letters of the account number, the IFSC code, or the two-digit bank code, and then click Send.
Now, just follow the on-screen instructions to see your account balance.
How to check Account Balance through HDFC WhatsApp Banking?
You will just need to save this number 7065970659 to your mobile phone and then send a Whatsapp message to this number if you use Whatsapp from your registered mobile number. Communicate with the AI robot and inquire about the balance of your HDFC account. You will obtain the available balance in your HDFC savings account during the conversation. Confirm if the Whatsapp message is sent from the mobile number linked with your account.
To begin, use WhatsApp and send a 'Hello' message.
The bank will respond by providing a menu choices.
Select and respond appropriately to the balance question.
You may then choose the available balance on your account through a WhatsApp message.
To enrol to HDFC WhatsApp Banking Services, click on the following Link
To know more about How to Check Bank Balance by WhatsApp or visit the nearby branch of the bank or call the customer care helpline to get complete details.