HDFC Mobile Banking Registration & Login Process for Smartphone Users of Android & IOS Users
Those days are gone when availing banking services required one to go to the bank and then stand in the queue and wait for one's turn. Now, everything has turned better and has taken to the online platform. For providing its customer holistic banking experience. HDFC banks have resorted to mobile banking services with the name of 'HDFC mobile banking.
Using these services, one can easily transfer funds from one bank to the other or the same bank using various methods of money transfer like UPI, IMPS, NEFT, MMID, etc. It provides other services as well, such as paying and using the credit card, payment of bills, opening of FD and RD etc. But for availing of all these services, one needs to login to the mobile banking platforms/Apps of the HDFC bank. Let us understand the login process of the HDFC Bank Mobile Banking App.
HDFC Bank Mobile Banking Registration
Below Steps Guide a simple way to HDFC Bank Mobile Banking Login
Open your Play Store or App Store

If you are having an android mobile smartphone, you must be having a preinstalled 'Play Store'. You have to open that Play store.


Search for HDFC BANK Mobile Banking App

After opening it, you have to click on the search option and write HDFC Bank there. If you want to go directly on the App link from the browser of your mobile, click here.

Find & Select official App developed by the HDFC Bank

Now, you will see your App like this. The below image gives you a clear idea about the application


Install HDFC BANK Mobile Banking App

Select and proceed by clicking on the official App you will see an 'Install' tab. Click on that to install like as the image


Open the Installed App

Once you click, it will quickly install on your device. You will see an 'Open' tab once the application gets installed fully. Click on that tab.


Reached to Login Screen of the App

You will see a new screen on your device screen. It will ask you to enter your customer ID that comes with your net banking kit provided by the HDFC Bank. You have to enter the password also. It also comes with a kit. It can be easily changed later after one use.
Note: If you have not registered for the HDFC Net Banking service, you will not be able to login. For registration, one can visit the HDFC site and register over there.


Login by Using Customer ID & Password

If you have entered the correct customer ID and password, you will be able to Login and see your account information. You will be able to use all its features.

How to Login to the HDFC Mobile Banking App using the Quick Access PIN:
After logging into the application using the above method, one can easily log in with the Quick Access PIN next time. For this, the user has to set this Quick Access PIN using his/her registered mobile number. Here, I am illustrating the process.
Below the 'Login' tab, you will see the 'Set Up Quick Access PIN' tab. Click on that.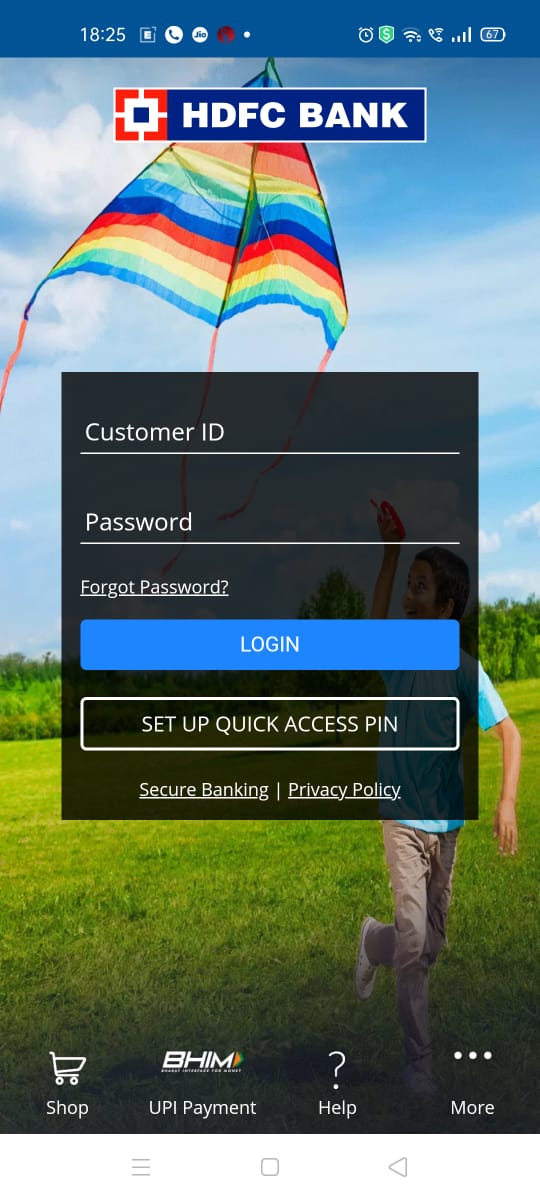 You will see a new window. It will ask you to enter some information. The first information it requires is your registered mobile number (RMN) and Customer ID.After entering the information correctly, click on the 'Continue' tab.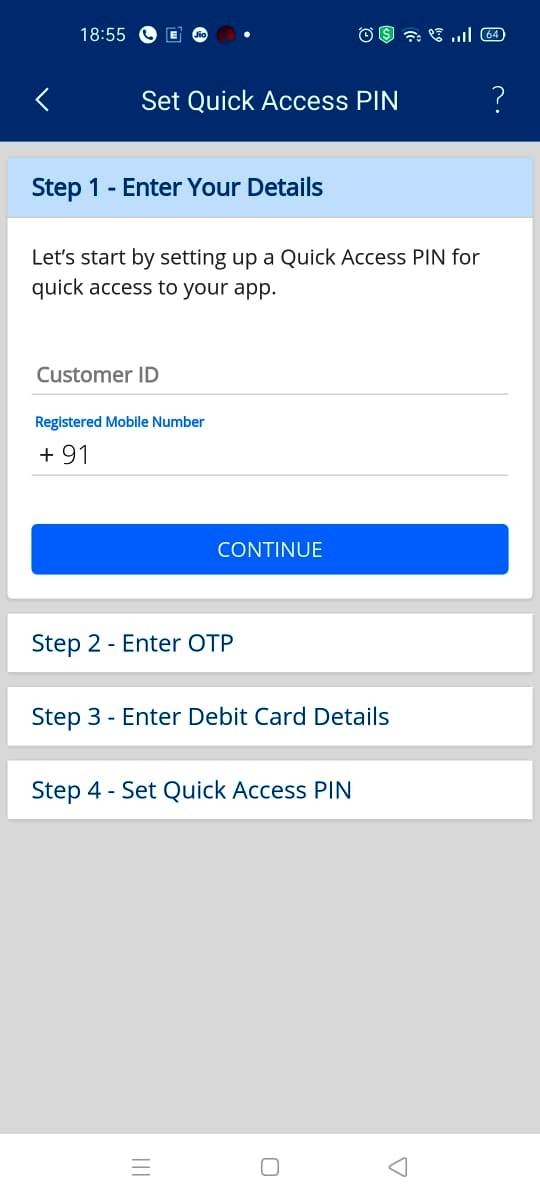 Now, the App will ask you to enter the OTP received on your registered mobile number. After entering the OTP, click on 'Continue'.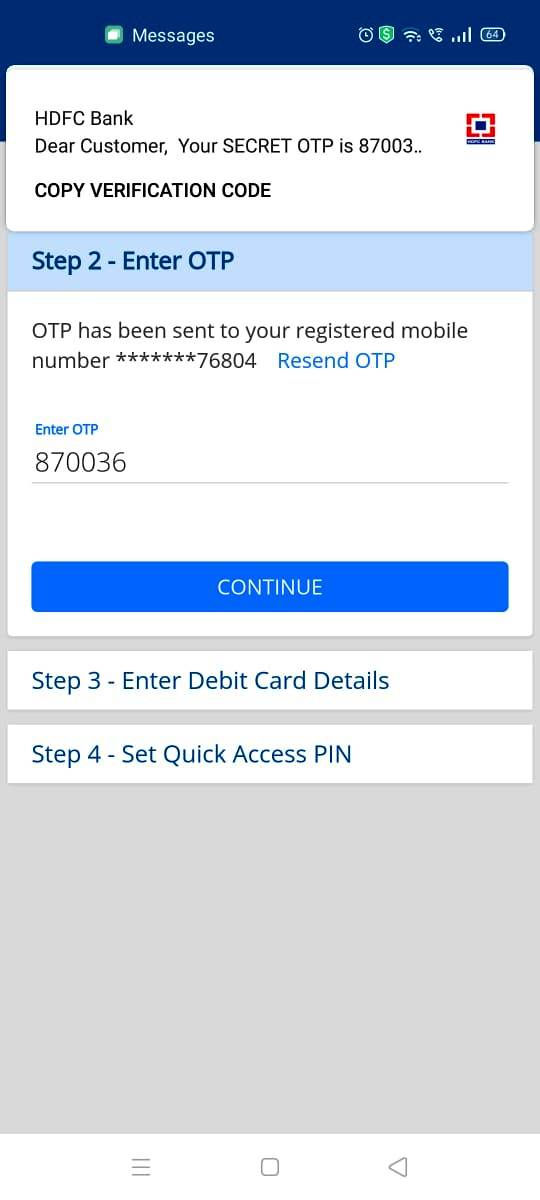 You will now have to enter the debit card related information. You have to enter the PIN of your ID card and the expiry date of the same and then press the 'Continue' tab.
At last, you have to enter the Quick Access PIN of your choice twice. The Quick Access PIN is any four-digit number of your choice. After entering the numbers, press 'Continue' tab.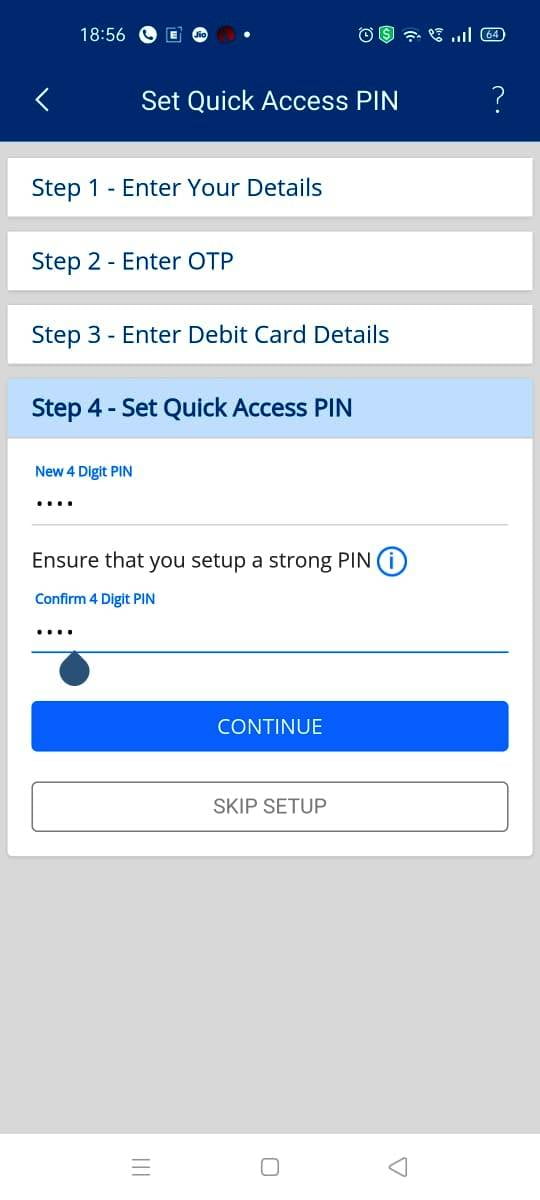 If the information provided by you is correct, you will receive a message on your mobile screen that 'you have successfully set your Quick Access PIN'. There will be a 'LOGIN' tab below that. Click on that.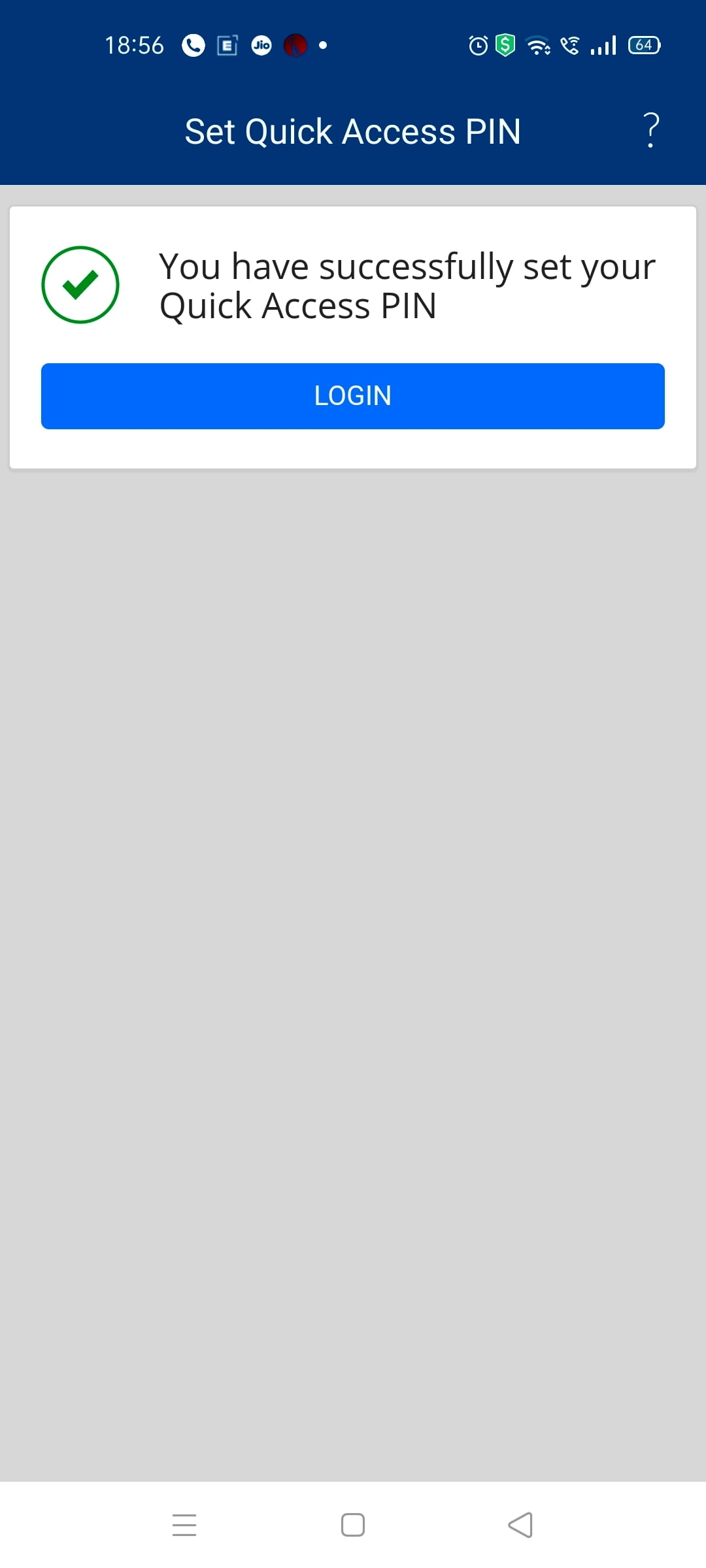 On the Login window of the App, you will see that now you can Login with your Quick Access PIN. Enter that and you will be able to access all the information related to your bank account.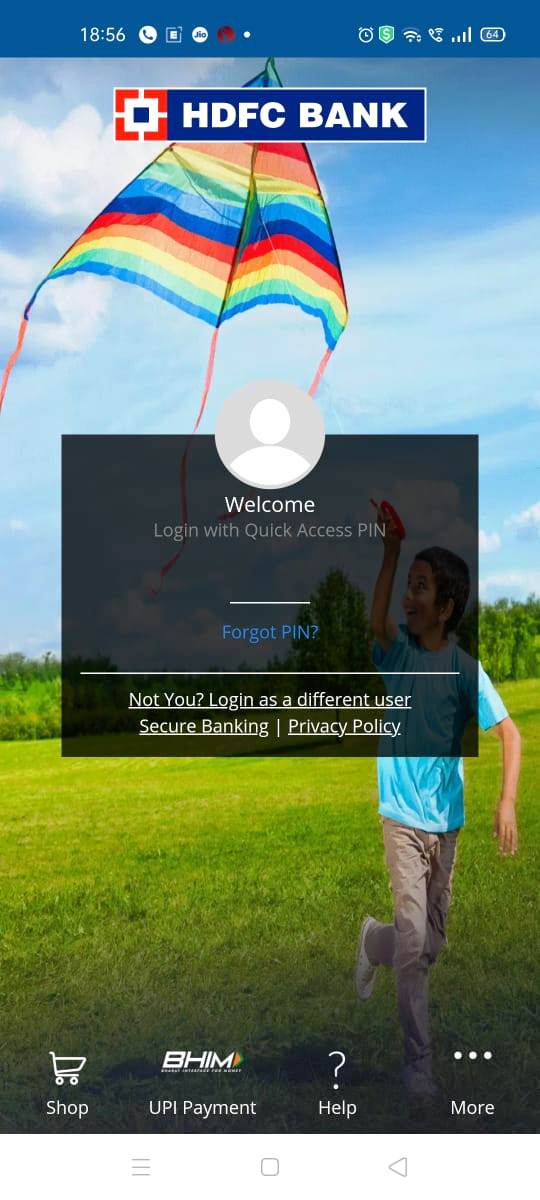 How can I log in to HDFC mobile banking?

Any Smartphone user can log in by installing the HDFC BANK Mobile Banking App by following the above steps

Which app is used for HDFC mobile banking?

The Bank has launched its official application for both Android & IOS Users, But everyone can carefully check if's an official app or not, and beware of duplicate or fake apps

How can I install HDFC mobile banking app?

You Can install it by searching HDFC BANK Mobile Banking App at your App Store by visiting your smartphone app store, both Android & IOS iPhone users can install using the above steps.

Can I Access mobile banking services without a registered phone number?

NO, the application works by verifying the registered mobile phone number of the account holder, without or another phone number it is not possible