If you're looking for information on land ownership in Himachal Pradesh, the Himbhoomi website is a great resource. Developed by the NIC and the state's Revenue Department, Himbhoomi provides access to land records through details such as bhunaksha, khasra, khewat, and khatauni. HimBhoomi makes it easy to verify land records and get the information you need.
HimBhoomi
The Himbhoomi website, maintained by the revenue department, is the only place in Himachal Pradesh where anyone may view computerized land records. This website allows you to search for land records such as Jamabandi Himachal, check land ownership details, and pay different taxes.
HimBoomi LMK
This website also allows you to begin the mutation procedure for your land online. The website also gives property circular pricing information for several Himachal Pradesh locations. If you prefer to use a mobile app, the Himbhoomi app provides access to all of this information, including circular pricing and bill payment options.
BhunakshaHP
The government of Himachal Pradesh has launched an online portal called 'Bhu Naksha Himachal' that allows residents of the state to check and download their land maps from the comfort of their homes. This initiative enables farmers and other residents to view their land maps online and get a clear picture of their land holdings.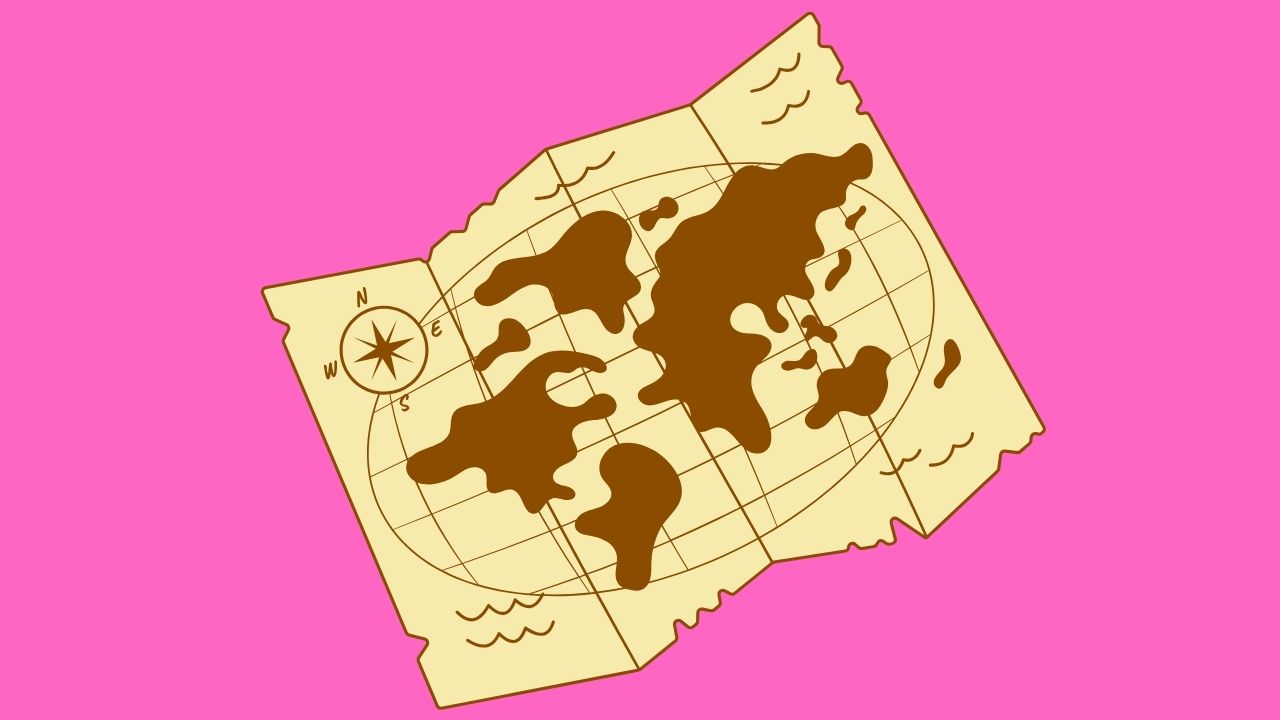 How to View RoR Copy on HimBhoomi?
This Himbhoomi website offers Jamabandi Nakal, Khasra, Khatauni, Khewat, land maps, area values, government land, and other land records. To view the Jamabandi Himachal Pradesh RoR copy, go to this Himabhoomi records portal. Follow the below given steps.
Visit the HimBhoomi's view land records web page at https://himbhoomilmk.nic.in/viewlandrecords.aspx
First, select the location of your land, which includes the district, tehsil, and village.
Then you must submit some particular information like Jamabandi year, select report, select the type of copy, select the type of tatima, and choose scale, Email and mobile number.
You have three options for finding the Jamabandi copy Khevat, Khatauni, and Khasra. Select the option which best matches your information and enter the fields.
Select that option and complete the Captcha verification if you want the Jamabandi copy emailed to you.
After entering all of the necessary details, click the 'OK' button.
Then your Jamabandi for Himachal Pradesh will open on a new screen. You may get information about the land and its owner here.
Now, you can save the Jamabandi copy by clicking the 'Save as PDF' option.
How to View Village Circle Rate
Circle Rates are accessible in Himachal Pradesh for eight regions. You may calculate land transaction charges online using your village's Circle Rates. These charges apply to a number of places, including Tehsils, Kanungo circles, Patwar circles, and district villages. You can view the circle rate of your village by following the steps below.
Go to the HimBhoomi website's Circle Rates webpage at https://ngdrshp.gov.in/NGDRS_HP_LIVE/MISReports/rpt_publiccirclerates
Choose your District and SRO (Sub-Registrar's Office) from the drop-down menus. Then press the 'Submit' button.
On the redirected page, you will see details like the office, file name, uploaded date, and an action tab.
Look for the "Download PDF" button and click on it.
Once you open the downloaded PDF file, you will find the Circle Rates for your village.
How to View Govt Land (Sarkari Bhoomi) on HimBhoomi
Govt Land (Sarkari Bhoomi) is government-owned land. Himbhoomi Portal allows you to search for these areas. To look at the HP government's land bank on the Himbhoomi HP portal, follow the instructions below:
Visit the Himachal Pradesh Revenue Department's land bank webpage at https://himachal.nic.in.https://himbhoomilmk.nic.in/checkGovtLand.aspx
Look for and choose the option 'View Govt Land Bank'.
You can specify your search on the "View Government Land" page by selecting one of the following options:
Choose the district in which you wish to look for government land.
Select a tehsil within that district.
Select the owner (both the Central Government and the Himachal Pradesh Government).
Choose the type of land you're looking for.
Then, enter the Captcha code as displayed on the page. To continue your search, click the 'OK' button.
Your requirements will be used to generate a list of government-owned lands. You may find information on these lands here.
Click on the Excel file button to get this information for export.
eHimBhoomi Mutation Application Status Track at ehimbhoomi.nic.in
Property mutation in Himachal Pradesh may require time, and then check the status occasionally. To find out the status of a mutation, follow the instructions below.
Visit the official website of Himbhoomi at https://ehimbhoomi.nic.in/OMR/frmOnlineMutReq.aspx
Then, look for the 'Mutation Request' option, which is usually found in the website's menu or on the homepage.
On the general mutation request page, entering your mobile number into the provided field.
To check the status of your Mutation Status, press the 'Check Status' button.
Now your mutation request's status will be displayed on the screen.
HimBhoomi Request for Damarcation
You can submit a demarcation request in Himachal Pradesh online by following the steps listed below:
Demarcation request for HimBhoomi's homepage at https://ehimbhoomi.nic.in/Demarcation/frmOnlineDemReq.aspx.
First, you must select 'Demarcation' and submit your request online. When you submit your online request, you must specify why you want a demarcation.
After, select a District, Tehsil, Village, and Jamabandi Year.
Then, enter the person looking for the demarcation's name, phone number, and email address.
Choose the Land Owner's and Respondent's Khasra numbers.
Explain why the demarcation is required. Then, press the "Submit Application" button.
How to View Himachal Pradesh Land Records on mHimbhoomi Mobile App
You can easily get Himachal Pradesh land record information on your phone by downloading a mobile app from the Google Play Store. Here's how to do it:
Go to the Google Play Store on your Android device.
Download and install the mHimBhoomi app on your smartphone or tablet.
Open the app and provide the necessary details to have access to the land records on your phone.
Click on View Jamabandi by Khewat/khatuani/khasra/Owner name to see the jamabandi.
Enter information such as tehsil, village, jamabandi year, and report type. Select the 'View Jamabandi' option.
By clicking on View/Download PDF, you may also get a PDF of Jamabandi Himachal Pradesh.
HimBhoomi Available Services
Himbhoomi, Himachal Pradesh's digital land records system, provides a number of land services to citizens of the state and government departments. Following are some of the most important land services accessible on Himbhoomi:
Modifications to Land Records
Land Records Search
Nakal of Land Records
Jamabandi Register Access
Record of Rights Verification
Online Property Transactions
Services of Lok Mitra Kendra
Land Revenue Payment
Land Record Data Entry
Processing Loans
Himbhoomi Contact and Helpline Number
If you are facing any land records problems Online HimBhoomi, contact the Himbhoomi helpline centre details given below:
Directorate of Land Records, Block No 28, SDA Complex, Kasumpati Shimla H.P.
Telephone: 91-177-2623678. Email: dlr-hp@nic.in, – lmk.helpdesk@hp.gov.in (Only For LMK Users)
How can I verify the land records on Himbhoomi 2023?
When you wish to check your land records through the official website at https://himbhoomilmk.nic.in/, go to the official website and select the see land records option. Check the details by entering the specific information.
Can I look up my mutation details for Himbhoomi 2023?
You may simply get your mutation records by going to the official website at https://himbhoomilmk.nic.in/ and selecting the mutation request option.
How can I receive a map of my land in Himachal Pradesh from Himbhoomi?
The official Himachal Pradesh Bhu Naksha homepage may be found at https://bhunakshahp.nic.in/. District, Tehsil, and The Village are just a few of the options. You will get full details based on the details you've already provided after entering all of the details on the location map of Himachal.
How may I get the mobile application on Himbhoomi 2023?
To get the mHimbhoomi mobile app, visit the Himbhoomi website or Google Play store. Scroll down to find the mobile app store section. You will see a link to download the app on your screen. You can proceed with downloading it from there.