Link your Aadhar Card to your Indian Overseas Bank account through Aadhaar Seeding by Visiting Branch, Sending an SMS, USSD, and Net Banking Facility at https://iob.in…
The Indian Overseas Bank (IOB) is one of India's most important public sector banks. Aadhar linking to the bank account has been mandated by the Indian government, and all bank account holders must link to the account by EKYC. We'll look at how to connect an Aadhaar number to an IOB bank account in this guide.
IOB Account Verification and Linking with Aadhaar
As per government instructions, banks are now required to verify and connect the Aadhaar information of their clients with their accounts. Because of this, banks are urging their clients as soon as possible to connect their Aadhaar Cards to their accounts.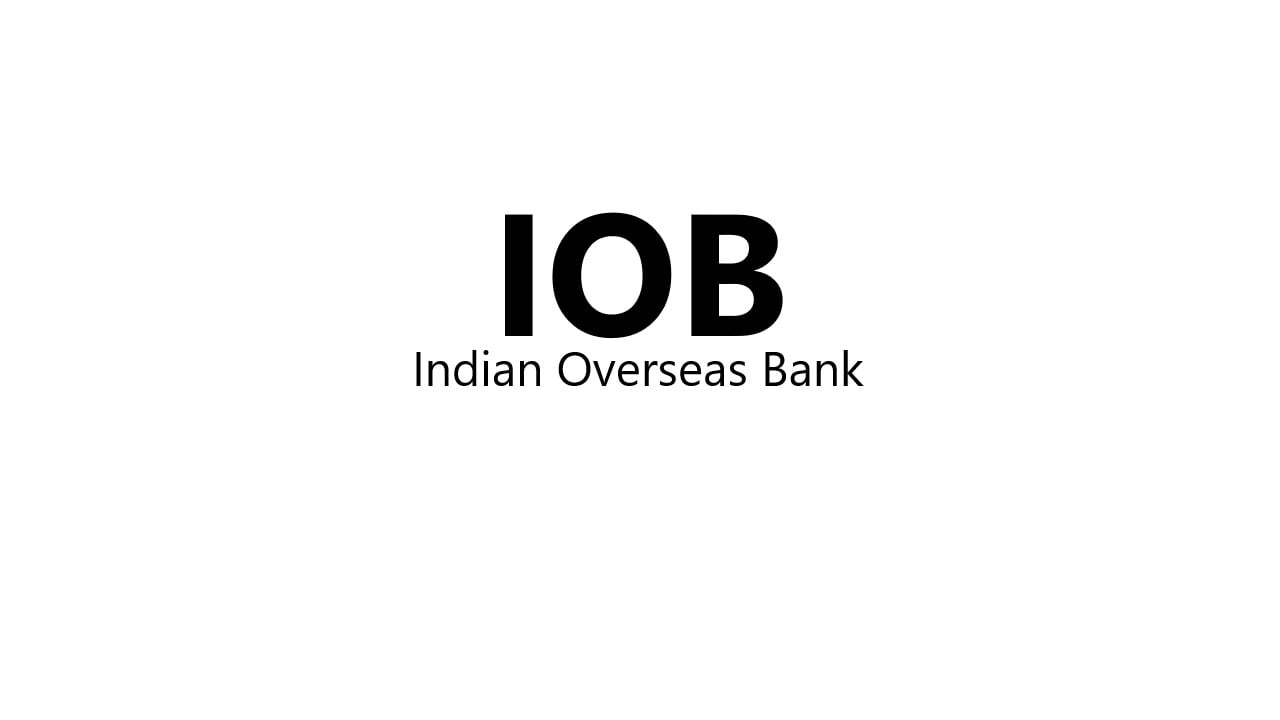 Link Aadhar Card with IOB Account
Since the PMLA guidelines have been revised by the government, all bank accounts must now be connected to Aadhaar by March 31, 2018; else, the accounts would be rendered useless until the Aadhaar number is filed and linked to the accounts. Customers who are foreign nationals, NRIs, or NROs are not eligible for Aadhaar linkage.
It is possible for clients to connect their Aadhaar data to their bank accounts in two ways is online or offline.
IOB Bank KYC by linking Aadhar Number
You must connect to your bank's website to link your Aadhaar information to your bank account. Your Aadhaar Card may be linked directly to your bank account online by clicking on one of the links that say "Update Aadhaar Card Details," "Link Aadhaar Card," or "Aadhaar Card Seeding."
How to Link Aadhar Card with Indian Overseas Bank Account by visiting bank branch
Customers of Indian Overseas Bank may also do so at their home branch. It is recommended for individuals who are unfamiliar with online banking. In this guide, we will help you, how to add Aadhaar Number to your IOB account by visiting the branch through the simples steps.
Collect an Aadhaar seeding form from your IOB home branch.
Fill up the form with your Aadhaar number and other relevent data of the account.
You must have self-attested copies of your Aadhaar card and bank statement.
An application form to link your Aadhaar number to your bank account may be issued.
Submit the form at helpdesk officer with your Self attested documents.
The bank officer could ask for your original Aadhaar for verification.
After verification, the bank executive will provide you with the receipt of KYC and your Aadhaar card.
Your bank account will be linked with your Aadhaar Number in a few working days.
After your Aadhaar is successfully seeded, you will get a confirmation SMS to the phone number you registered with.
How to Link Aadhar Number with Indian Overseas Bank account by IOB Net Banking
The IOB Customers who have registered with an internet banking facility can link their aadhar number in simple steps.
Login to your online banking account by Login ID & Password through https://www.iobnet.co.in/ibanking/login.do.
After Successfully login to the account dashboard select the "Aadhaar Seeding" Option.
Fill in your Aadhaar Number in the appropriate field.
Verify the transction with OTP, the OTP issued to your registered mobile number.
After successfully verifyed, your bank account will be connected to your Aadhaar number.
IOB will confirm the Aadhar Seeding or Aadhar Linking through an SMS with a service request number.
How to Link Aadhar Card to your Indian Overseas Bank account by SMS
IOB will process the aadhaar seeding also by SMS facility, registered customers send an SMS as per the simple format to link with your account number.
"AADLINK" <space> "Aadhaar Number" <space> "Account Number" Send to "5676777" from your RMN
Example:
If your Aadhar number is 663352164944 and your IOB bank account number is 123456784321 Sending an SMS to 5676777 with the text "AADLINK 663352164944 123456784321" is the proper way to link your Aadhaar number to your IDBI bank account number.
You'll get a response about your linking status within a few minutes through an SMS from IOB.
How to Link Aadhar Number to your Indian Overseas Bank Account by USSD
USSD facility is also a good way to link Aadhaar Number with Indian Overseas Bank Account, Dial "*99*99*1#" from the registered phone number.
You will get instractions, follow and Input your Aadhaar Number.

Carefully check the entered Aadhaar Number is valid.

Proceed witith "Submit" option by USSD menu options.
The Bank will confirm the Aadhaar Linking, Once successfully updated through SMS.
Aadhar Link Status Check with IOB Account
Login to the IOB Net Banking account, and go to your Profile.
Proceed with "Edit Profile" and Click on "Aadhaar".
Now you will seen the Status of Aadhar Seeding with your account.
Successfully updated account holders can seen "Already Submitted Aadhar" massage on the status, other then you need to link by visiting the branch.
Advantages to Linking Aadhaar with Indian Overseas Bank Account
Links between Aadhaar and Indian Overseas Bank Accounts.
Aadhaar is an acceptable KYC document for bank accounts.
Receiving Direct Bank Subsidy of government subsidies for LPG, Kerosene, Sugar, etc.
Direct deposit of various government benefits including welfare money, pensions, scholarships, MNREGA wages, etc.
Direct government credit of welfare, pensions, MNREGA salaries, etc.
Government scholarship will be credited to the account only if the student's bank account is connected to his/her Aadhaar Card.
Make use of the various Aadhaar enabled payment systems (AEPS).
Pay using Aadhaar BHIM (Bharat Interface for Money)- Aadhaar Pay Aadhaar Based Payment on Biometric Micro ATMs.
Konw more about Aadhaar Seeding with IOB Account please read the page, or contcat customer care helpline by calling to 1800 425 4445.