IFMIS MP Pay Slip Download for Madhya Pradesh Employee Salary Pay Slip or Online Salary Particulars (OSP) from MP Treasury, IFMIS MP Salary Slip, or Particulars Download for Monthly and Annual Salary Statement at https://mptreasury.gov.in/IFMS…
The Government of Madhya Pradesh has introduced the Integrated Financial Management Information System (IFMIS) for HRMIS of Employee Self Service (ESS) to download salary statements or payslips to the employee salary particulars for monthly and annual statements from MP Treasury Portal.
Every Madhya Pradesh State Government employee can check or download their monthly salary statements and payslips (salary particulars) through IFMIS MP Treasury Portal using he/her user ID and password of the employees to download annual and monthly particulars from the following steps.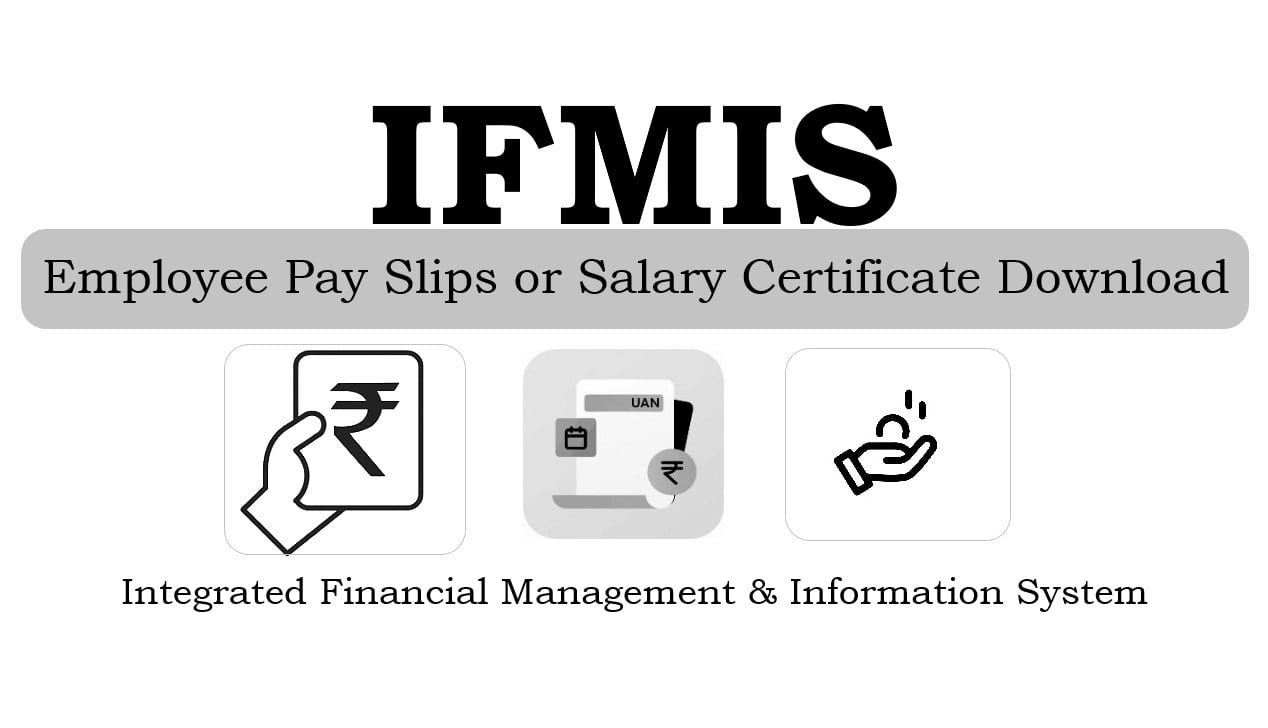 | About MP Treasury IFMIS Salary Particulars Download | Details |
| --- | --- |
| Name of Authorities | Financial Management Information System (IFMIS) |
| Services for | Madhya Pradesh State Treasury & DDO |
| Official Website | https://mptreasury.gov.in/IFMS/ |
| Categories | Employee, IFMIS, Madhya Pradesh, PaySlip, Treasury |
IFMIS MP Pay Slip
Here we have provided a simple process to download for MP State government employees or Officers like teachers, and other departments by logging in Madhya Pradesh Government Finance Department Integrated Financial Management Information System ( IFMS/IFMIS) Portal for Monthly Payslip and Annual Salary Statment (annual payslip) from the following simple steps.
Visit Madhya Pradesh State Treasury (DDO) Portal at https://mptreasury.gov.in
Now Select the IFMS option and proceed the direct link is https://mptreasury.gov.in/IFMS/login.jsp
A popup window is opened to employee login
Now enter your credentials like User ID and Password issued by MP Treasury (DDO), and enter Captcha Security code and proceed with the login option
The employees who are login as a first time user can obtain their username and password from their Head of Office.
Now you have successfully login to the MP State IFMS portal and you have seen multiple options at the dashboard of MP IFMIS Portal
Now the user can access both options to download salary particulars and payslips
Select date and moth to download monthly salary slips and select financial year to download yearly statements for annual payslips
Once successfully selected the date and month proceed with the download option the MP IFMIS Pay Slip is downloaded in Pdf file format
That's it, open the Pdf file now you can be seen all transactions with complete details with complete statements under MP Treasury IFMIS, every employee can use the statements for all purposes as the original document and the IFMS Portal is provided the listed services by Madhya Pradesh State Government.
Vacation
General Provident Fund (GPF)
No Objection Certificate ( NOC)
Changes in Personal Details
Payment Claims Related to TA, Medical, Advances, Loans, etc.,
Property purchase
Annual property tax statement, etc.
Is it possible to download by using My Registered Mobile Phone Number?

No, every employee of Madhya Pradesh State can download with logining he/her unique User ID and Password issued my MP Treasury only.

I have lost my MP IFMIS login password what to do I do?

No worry's about that, everyone can recover he/her forgotten user password by using forgot password option, then follow the steps to recover and generate a new password of MP Treasury IFMIS Login

Is it possible to get MP Treasury IFMIS Statement and Salary Slip by SMS Facility?

The Madhya Pradesh Treasury will be sent monthly salary particulars through SMS to all responsible government employees of the state, and everyone can download their monthly and annual slips through IFMS/IFMIS portal only

I have received my monthly statement by SMS, is a mandate to download online?

No Mandate, but who needs to get loans at bank and other purposes can download online and submit at responsible areas to consider as original documents of salary particulars.

Witch details will I get through Madhya Pradesh Treasury Playslips through IFMIS?

The Madhya Pradesh State Treusary Integrated Financial Management Information System (IFMIS/IFMS) is provided their services for HRMIS of Employee Self Service (ESS) under DDO Treasury.