Indian Bank Balance Check Number +91 92895 92895 Introduced for Available Balance Enquiry by Missed Call & SMS. Indian Bank Balance Check by Missed Call, SMS, Passbook, ATM, IndOASIS Mobile App, Indpay Mobile App, Customer Care, UPI, WhatsApp, USSD, and Net Banking at https://www.indianbank.net.in…
Indian Bank is an Indian public sector bank. The bank provides all banking services to its account holders under RBI rules. Apart from that phone banking services are offered to make various enquiries through missed call banking & SMS banking. Who need to get currently available funds on their account can use phone banking services to get available balance instantly.
Important note: Customers who merged from Allahabad Bank to the Indian Bank also can access the same missed call banking number for balance enquiry and also follow the Indian bank services.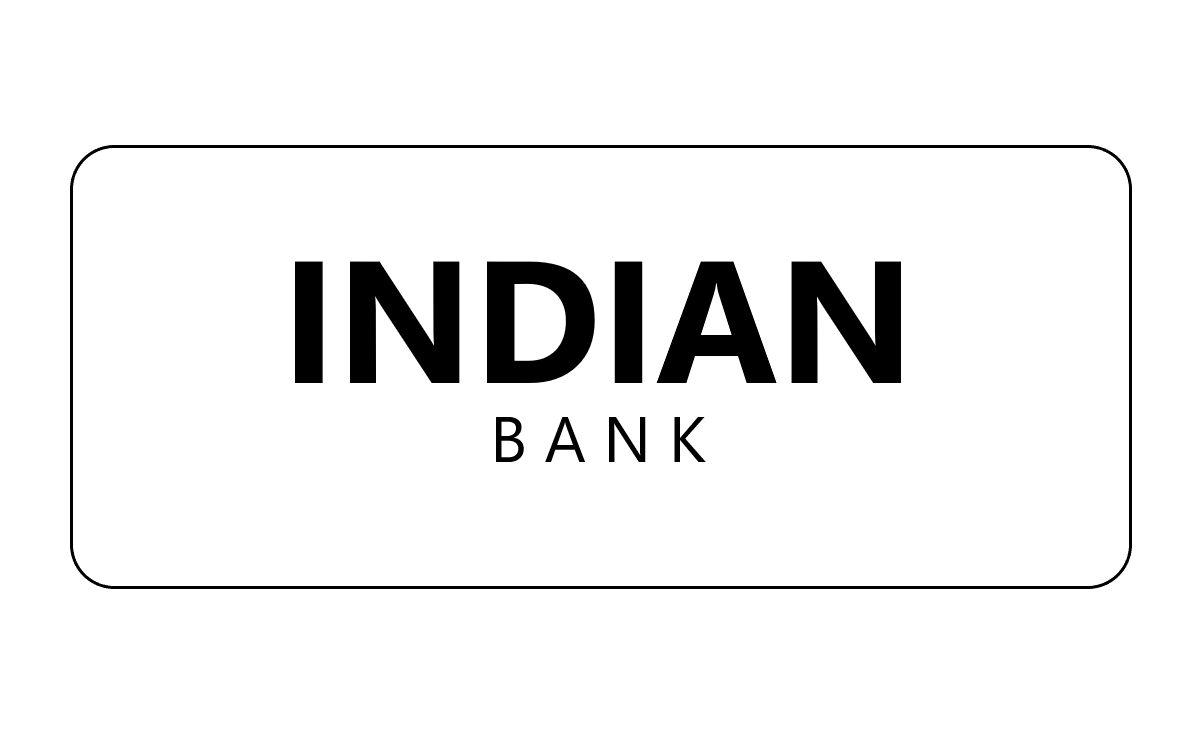 Indian Bank Balance Check Number
The Bank provided multipurpose helpline numbers (Toll-Free) was introduced to check the account's available balance by missed calls, customer support to access various enquiries. By using the Indian Bank Balance Check Number each customer can access their final available balance through Missed Call Banking, SMS Banking, USSD, WhatsApp, and other ways.
Customer Support (Toll-Free): 1800 4250 0000.
Missed Call Banking: +91 92895 92895.
SMS Banking: 94443-94443.
Balance Check USSD Code: *99#.
WhatsApp Banking Number: N/A.
Indian Bank Balance Enquiry
Customers who have Savings or Current Accounts can check their account's current available balance along with the details of the account. Multiple ways are available to know the account's available credit from the Indian Bank. The listed methods are allowed to Indian Bank Account Balance Enquiry Online & Offline.
Passbook Printing.
ATM Center.
SMS Banking.
Missed Call Banking.
WhatsApp Banking.
USSD Service.
Customer Care.
IndOASIS Mobile App.
Indpay Mobile App
Net Banking.
Emailing to the Bank.
Indian Bank Missed Call Number
Missed Call Banking is the easiest way to access balance enquiry in less than a minute. The Customer who has no basic knowledge also can check their account available balance just giving a missed call. The Phone banking facilities are accessible 24/7 without charges using the registered mobile number. Any kind of primary phone is also helpful to make balance inquiries through Indian Bank Missed Call Number 91 92895 92895
How to Check Indian Bank Balance by Missed Call
Like All Bank's Balance Enquiry Missed Call Number, Customers must follow the procedures outlined below in order to get their account balance through the missed call feature.
The customer's number must first be registered with Indian Bank.
The consumer must then contact Indian Bank at +91 92895 92895.
As soon as the consumer places the missed call, the bank will send an SMS to the customer's registered mobile number informing him or her of the account's balance.
Indian Bank Balance Check through Customer Care
Account-holders can also contact the customer care helpline 1800 4250 0000 to make a balance enquiry by selecting IVRS options. To check available funds dial 1800 4250 0000., choose a language, and follow the IVR instructions to make an enquiry.
After that, bank servers are verified and say balance details on the call, if you are not satisfied with IVR options directly connect to the phone banking officer to discuss account information.
How to Check Indian Bank Account Balance by Email
To know your account balance you can directly write an e-mail request for the balance checking service from your registered email id to rtgs@indian-bank.com. To Know more about balance enquiry through Customer Care helpline.
How to do Indian Bank Balance Enquiry by SMS
You may utilize the Indian Bank SMS banking service to enquire about your account balance and other account-related information such as recent transactions. To get information about your Indian Bank account balance through SMS, take these steps:
Following registration, you will get a confirmation message indicating that your registration was successful. You may now send and receive SMS messages from Indian Bank.
SMS BALAVL to 94443-94443 from your registered mobile number to check your account balance.
How to Check Account Balance Check by Indian Bank Net Banking
Customers can see their Indian Bank account balance by logging in at https://www.indianbank.net.in.
Following that, customers must select 'net banking' option, and provide their user name and password.
You may now view your balance on the net banking dashboard after logging in.
Additionally, you may access previous transactions, get a mini-statement, and more by using a net banking feature.
How to do Balance Enquiry through IndMobile Mobile App
Check account balances through Indian Bank mobile banking and UPI applications.
When the user submits the request "IndMobile" to our mobile banking service number through his mobile, the customer will get the official download link for the application (9444394443). Additionally, the J2MEIndian Bank Mobile Banking application may be downloaded straight from the bank's website through USB/GPRS.
You may download IndOASIS – Indian Bank Mobile Banking and Indpay.
While the Indian Bank Mobile app is accessible on both Google Play and the App Store, the Indian Bank desktop application is only available on Google Play. The Indian Bank UPI app is available in 12 regional dialects.
Login into IndPay App using 'MPIN' or 'Biomatrics'.
To verify your account, enter the information of your debit card.
You may configure your MPIN for authentication and your TPIN for transactions.
How to Check Balance by Indian Bank Passbook Updating?
Passbook of the account maintains complete transaction history, Update the passbook regularly at nearby branches to get final available funds of the account. Know more about How to Check Bank Balance by Passbook.
How to do Indian Bank Balance Enquiry by ATM?
Users can simply check their account balance by visiting their local ATM. Users will be needed to complete the procedures outlined below in order to readily check their balance:
Insert your Indian Bank Debit / ATM card into the ATM Slot.
Enter the four-digit PIN for the Indian Bank ATM.
Select 'Balance Enquiry' from the drop-down menu.
The ATM will show the balance of your Indian Bank account and present you with a slip as well.
How to Know Balance through Indian Bank UPI?
The Indian Bank UPI application is currently only accessible to all smartphone devices. Prior to beginning the Indian Bank UPI registration procedure, customers must verify that they satisfy the fundamental pre-requirements for such registration. Customers continue with this procedure.
The procedure for opening a UPI account with Indian Bank is outlined below.
As indicated before, the first step is to download the UPI application from the Google Playstore.
After downloading the program, customers will be prompted to pick their preferred language.
The next step is to press 'SEND SMS,' which will check the customer's mobile number before continuing.
Once the customer's mobile number has been validated, the profile registration page will be presented.
It must be completely filled out with all of the needed information in order to establish a UPI id.
The next step is to choose a user name and password for the UPI account.
The UPI account's password consists of four numbers that must be re-entered to confirm it.
Following that, the user's UPI ID will be generated.
The next step is to connect the customer's bank accounts to the UPI account established before.
Customers will be required to give the last six numbers of the debit card associated with the bank account to be connected to their UPI Id.
Customers will get the confirmation via email after their relevant bank accounts have been successfully created and added.
Customers are free to do any banking transaction supported by the Indian Bank UPI application upon receipt of such notice.
How to Check Indian Bank Account Balance by USSD Code
Register your mobile number with your bank.
Dial *99# on the phone dialer.
Choose the language that is most convenient for you.
Enter the first three letters of the IFSC code, or the two-digit bank code, and then click Send.
Now, just follow the on-screen directions to check your account balance or get a mini statement, for example.
Indian Bank Balance Check by WhatsApp Banking
WhatsApp banking has not available for Indian Bank at this moment. If WhatsApp is introduced by the Indian Bank. The customer can access the bank balance enquiry through simple steps.
Add the WhatApp Banking Number 'XXXXXXXXXX' in your contact.
Then open WhatsApp and Send 'Hi'.
Bank will send menu options as a list by a reply.
Select and reply with a relevant option for balance inquiry.
Then your account available balance reflects by WhatsApp reply.
To know more about How to Check Bank Balance by WhatsApp or visit the nearby branch of the bank or call the customer care helpline to get complete details.