The Mahabhulekh Portal is an online land record in the state of Maharashtra. The main objective of the Mahabhulekh Portal is to replace the traditional manual and paper-based land record-keeping system with a digital one. The Revenue Department of the Maharashtra Government maintains all land records.
Mahabhulekh Satbara 7/12 Extract
The "Satbara 7/12 extract" is a land document in Maharashtra. "Satbara" is like a paper that talks all about a piece of land used for farming. It is like a mix of two village forms: Form VII and Form XII. You can get it from the land records of any district in Maharashtra. The Revenue Department issues the Satbara 7/12 extract online, and it is given by a Tehsildar. This document has important information like the survey number, land details, who owns it, and if there are any issues or debts related to the land.
Bhulekh Mahabhulekh
"MAHA Bhulekh (Maharashtra Bhumi Abhilekh) is like the official website for land records in Maharashtra. It helps people get important land documents online, like the 7/12 extract, the 8A extract, and the property card. The government of Maharashtra made this website to give people a one-stop place for land records. You can find it at https://bhumiabhilekh.maharashtra.gov.in."
How to Check the 7/12 Transcript, 8A, and Property Card at Mahabhulekh
Here are the steps to check the 7/12 Transcript, 8A, and Property Card document on the Bhulekh Maharashtra website:
Visit the Mahabhulekh Portal at https://bhulekh.mahabhumi.gov.in/ and log in.
On the home page, select Division and click on the "GO" button.
Select "7/12," District, Taluka, and Village from the drop-down options.
Pick your district, county, and village. Then, choose one of the following details to search for the document: survey number, letter survey number, first name, last name, or full name.
After entering the details, you will need to register your mobile number.
The view-only copy of the 7/12 Utara online will be displayed on the screen in a specific format.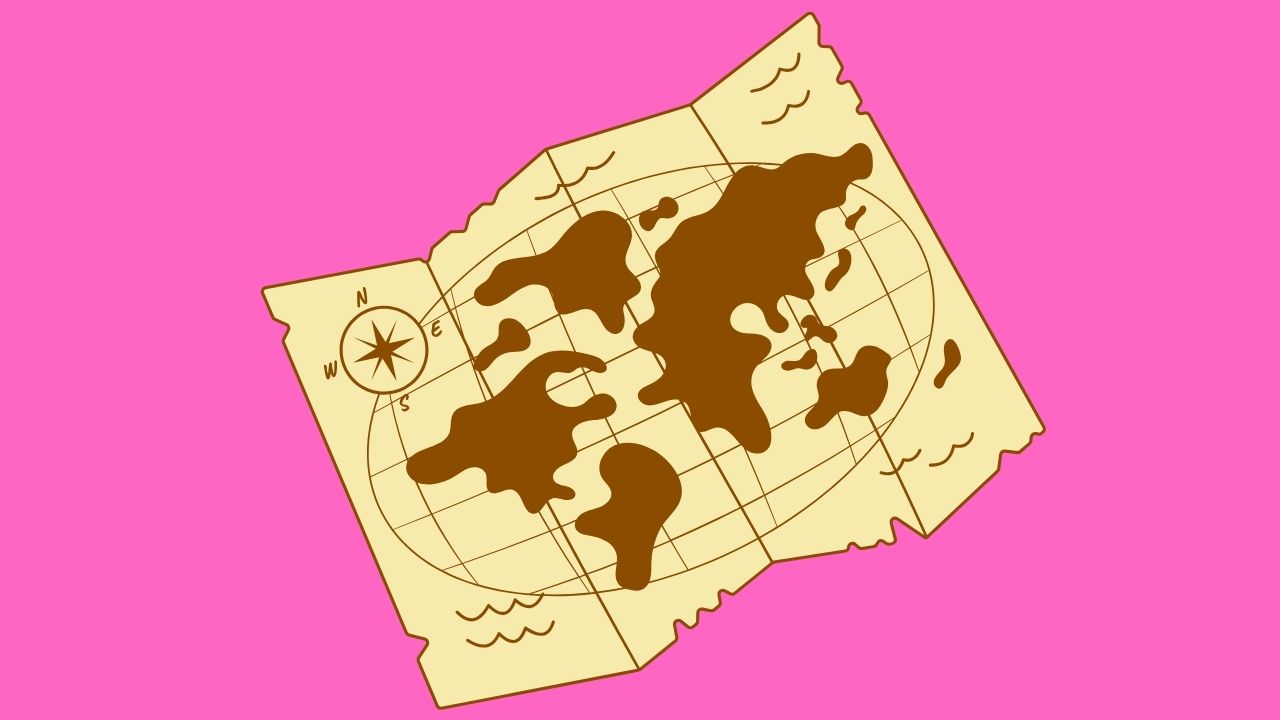 How to Extract the Property Card from a 7/12 Copy of the Digital Signature, 8A, Mahabhulekh?
This portal provides important documents such as the digitally signed 7/12 extract, 8A modification records, and property cards, all available online with the valuable feature of document verification, ensuring the authenticity and accuracy of these land records.
Visit the official DigitalSatbara website https://digitalsatbara.mahabhumi.gov.in/dslr
Click on "New User Registration." Fill out the form with your personal information, address, and login information.
If you are already a user of this website, click on "Regular Login or OTP-Based Login."
Enter your login ID, password, and captcha. Click on the "Login" button.
To access digitally signed documents, you must pay charges of Rs 15 for each document and ensure your account has enough balance.
After recharging your account, select the specific document you need. For instance, if you want a digitally signed 7/12 extract, choose that option.
You can obtain digitally signed documents such as 7/12, 8A, eFerfar, and a property card.
Select the district, taluka, and village where your land is situated.
Search and choose the survey or group number associated with your land.
Click on the "Download" button to initiate the download of your digitally signed Mahabhulekh 7/12 document.
Difference Between Unsigned and Digitally Signed 7/12, 8A, Property Sheet at Mahabhulekh.
Unsigned 7/12, 8A, Property Sheet: Unsigned documents are available at the Bhulekh Mahabhumi portal, whereas digitally signed documents are available at the DigitalSatbara portal.
Unsigned Documents are easy to find in most cities on the Bhulekh Mahabhumi portal. These documents are quite useful if you just want to know about land records and who owns a property. You can get these unsigned documents for free on the Bhulekh Mahabhumi portal, so you do not need to pay anything to access this information.
Digitally Signed Documents are a bit different. They are only available in specific cities. These special documents are mainly used by the government and for official work, not for general information. To get them, you need to pay a small fee of Rs. 15 per document. The DigitalSatbara portal is where you can find and use these special documents.
How to View Bhu Naksha at Mahabhunakasha?
Bhu Naksha means land records with dynamic mapping. By selecting the desired location, entering the plot number, and generating a Map Report, users can visualize land locations accurately at the Bhulekh Maharashtra portal.
Visit Bhu Naksha website at https://mahabhunakasha.mahabhumi.gov.in/27/index.jsp
Select the location of the land you want to view on the map and enter the details like state, category, district, taluka, village, map type, and sheet number.
After choosing the location, enter your Plot Number and click the Search icon. You can also select it from the given list.
Click on the Map Report button.
In the Map Report (Bhulekh Naksha), you will find two options: "Single Plot" and "All Plots of Same Owner." Choose the option that suits your needs.
After making your selection, you can either print the PDF file or download it for your reference.
How to Remove Old 7/12, Old Alteration and Register, Old Property Card (Old Land Record), and Other Old Documents at Mahabhulekh?
The Apple Abhilekh Portal, available at https://aapleabhilekh.mahabhumi.gov.in, serves as a valuable digital resource for those in search of old land documents such as the 7/12 and other historic records.
Visit the Apple Abhilekh Portal at https://aapleabhilekh.mahabhumi.gov.in.
This website is where you can find old land documents like the 7/12 and other similar records.
If this is your first time visiting this website, you will need to sign up. If you registered before, simply sign in.
To sign up, you have to give basic information about yourself, like your name and address. After signing up, use your login details to log in.
In the "Basic Search" section, choose the location of the land you are interested in. Then, pick the "document type" of the old document you want (like an old land record) and click the "Search" button.
You will see a list of documents based on the survey numbers. Locate the one you want and select "Add to Cart."
Finally, go to your cart and download the file. You can then open it to view or print as required.
What is an "Amending" and "Variation Notice" of 7/12 Extract?
The Talathi is a revenue officer; he can amend and give variation notice of the 7/12 extract as follows:
Amending the 7/12 extract means making changes to the 7/12 extract. Pearson, having land in his name, sells the land. It involves replacing the previous owner's name with the new owner's name on the 7/12 document.
Variation notices of the 7/12 extract: if someone wants to make changes to the 7/12 extract, like updating who owns a piece of land, they have to apply for it. The Talathi is a revenue officer and looks at the application and the documents. Then, they give a notice saying what changes they want to make. This notice stays up for a while.
If anyone thinks the changes are wrong, they can say so during this time. But if no one says anything against the changes by the end of this period, the 'talathi' goes ahead and makes the changes that were requested.
How to View Notice Change Status at Mahabhulekh?
To check the notice about any changes and its status, visit your "Chawadi" page. Apali Chawadi is a system developed by the government. This page has information about finding all the purchase and sale transactions, inheritance registration orders, calculation notices, cancellation letters, award letters, etc.
Go to the "Aapli Chawadi" webpage at https://digitalsatbara.mahabhumi.gov.in/aaplichawdi
On the "Aapli Chavdi" webpage, choose the "Satbara" option and select your district, taluka, and village (area). Solve the Captcha puzzle and click "View Your Card."
After completing the previous steps, a list of changes will be displayed on the next page.
This list provides information such as:

"Pfaffar" number
The type of change
The date when the change occurred
The deadline for objections
The survey or group number
And more related details

To find information about your specific change, locate it in the list.
Click on "View" next to your change to check its current status.
Mahabhulekh Contact and Helpline Number
If you have any concerns or questions about Mahabhulekh 7/12, you can get in touch using the following details:
Office Address: Office of the Commissioner and Director of Land Records, 3rd floor of the New Administrative Building, right across from the Council Hall in Pune.
Contact Number: You can call them at 020-260-50006.
E-mail Address: Send an email to dlrmah.mah@nic.in.
If you want to give feedback, you can send an email to help.mahabhumi@gmail.com. They are here to assist you with any issues or inquiries about the 7/12 and Mahabhulekh.
What is a 7/12 Extract?
A 7/12 extract is like a document telling you everything about a particular land.
What information does the 7/12 Extract contain?
The 7/12 extract shows details like the landowner's name, how big the land is, where it's located, what type of land it is, any taxes owed, and other important facts about that land.
How can I obtain a 7/12 Extract in Maharashtra?
You can obtain a 7/12 extract online through the Mahabhulekh portal or by visiting the local revenue office. Online access is more convenient and time-saving.
Is it necessary to have a 7/12 Extract when buying land in Maharashtra?
Yes, checking the 7/12 extract when purchasing land is advisable to verify the ownership and other important details, ensuring a legal and transparent transaction.