RBL Balance Check Number or RBL Missed Call Number Introduced for Balance Enquiry. RBL Bank Account Balance Check by Missed Call, SMS, Email, Passbook, ATM, WhatsApp, USSD, Customer Care Helpline, RBL MoBank App, and Net Banking at https://rblbank.com…
RBL Bank is one of India's most rapidly increasing banks in the private sector. It provides customized financial services and products such as loans, credit cards, savings accounts, and current accounts. The bank has a strong presence in India, with a massive number of branches along with ATMs.
With the convenience of its customers in mind, the bank provides financial services such as RBL Bank Balance Enquiry, Account Statements, and Fund Transfer Facility. Customers may access these services through online banking, SMS banking, mobile banking, and ATMs, among other methods.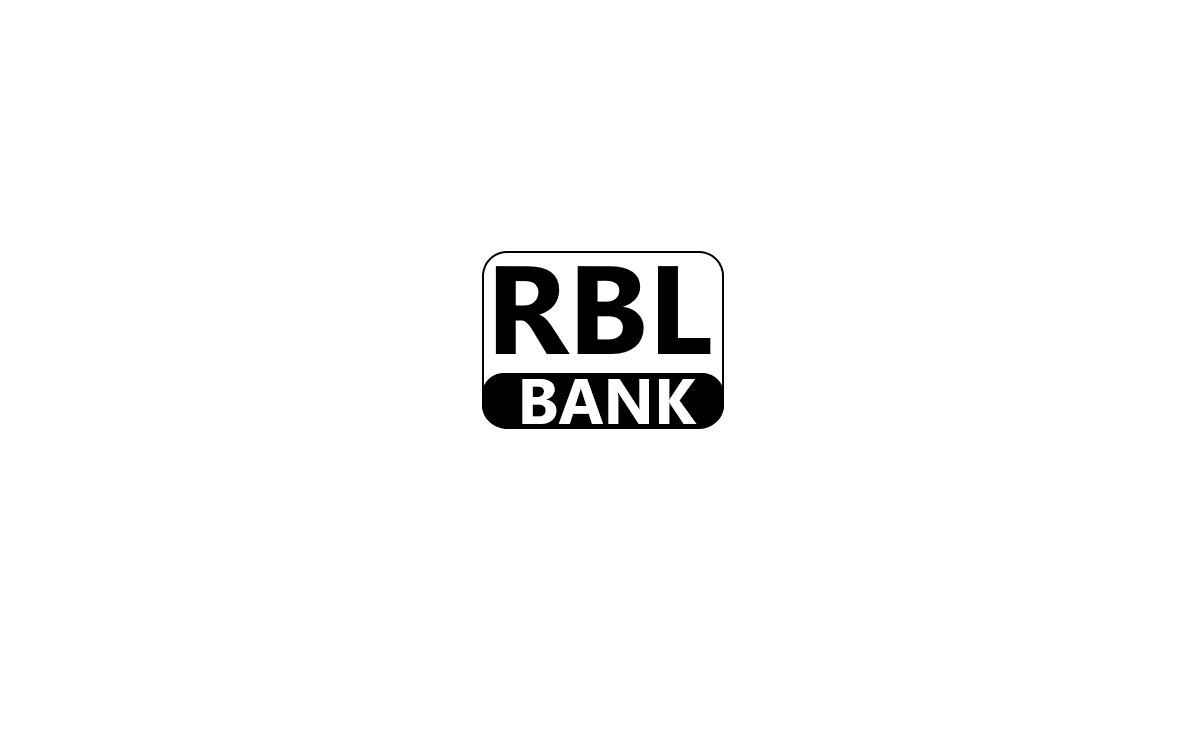 RBL Balance Check Number
Ratnakar Bank Limited (RBL) Balance Enquiry facility is available using a registered mobile phone number in multiple ways. RBL Balance Check Number makes services send available balance of the customer account through SMS for those who requested an enquiry by Customer support, Missed call or SMS banking, USSD, and WhatsApp Banking. Online and Offline methods are suitable to support all rural and urban area customers.
Here are the Multipurpose Toll-Free Numbers to access current available balances for both Savings & Current account holders.
Customer Support (Toll-Free): +91 22 6115 6300.
Missed Call Banking: 18004190610.
SMS Banking: 9223366333.
Balance Check USSD Code: *99*79*1#
WhatsApp Banking Number: 8433598888.
RBL Balance Check
Customers can check their account available balance through the listed methods online & offline. They are advised to use Phone Banking facilities like missed call banking or SMS banking to make balance inquiries that are available 24/7 anywhere and anytime unlimitedly, free of cost.
Passbook Printing.
ATM Center.
SMS Banking.
Missed Call Banking.
Whats App Banking.
USSD Service.
Customer Care.
RBL MoBank- 2.0
Net Banking.
Emailing to the Bank.
RBL Missed Call Number
The unique method is the best to make a balance enquiry by giving a missed call from the associated mobile number. Like All Bank Missed Call Numbers, RBL also introduced a unique phone number for Missed Call Banking service. RBL Missed Call Number helps to check account balance instantly in a minute.
RBL Bank Missed Call Number: 09223766666.
How to Balance Check by RBL Missed Call Number?
You may check your RBL Bank savings account balance by making a missed call to a toll-free number. You will need to make a missed call from your registered mobile number to 18004190610, and the bank will then send you an SMS informing you of the available amount in your RBL account. It is required to link your mobile number to the bank account from the missed call.
Dial 18004190610 from the assosiated mobile number of the account.
Automatacally terminated the call after one or two rings.
Next, the bank servers enalised the phone number with assosiated account number.
In a munite an SMS statement will sent with available balance to the customer.
How to RBL Balance Check through Customer Care
RBL Bank launched a multifunctional Toll-Free Number for customer assistance. Customers can contact the numbers to get banking services by contacting the phone banking officer. The Customer care number also included the balance enquiry facility by IVR choices, which is distinct from missed call banking.
RBL Toll-Free Number is beneficial since it is available 24 hours a day, seven days a week across India.
Call to +91 22 6115 6300 from the account's connected phone number.
Follow the IVR menu options and choose 'Balance Enquiry' as the appropriate option.
Bank servers respond by analyzing linked account number automatically.
Then customer can lision available balance on the call, and give an input to get the statement by SMS.
If you are dissatisfied with the information supplied by the IVRS, contact the phone banking officer to discuss the balance details.
How to Get RBL Bank Account Balance through E-mail?
To know your account balance, you can directly write an email request for the balance enquiry service from your registered email id to customercare@rblbank.com.
How to Check RBL Bank Balance by SMS?
To get information on your RBL Bank savings or current account balance, send an SMS to a toll-free number.
To register for SMS banking services, RBL Bank users must send BAL C (for Primary Account Balance Enquiry) or BAL C A (for Specified Account Balance Enquiry) to 9223366333 from their registered mobile number.
To get the balance details, write "BAL<Space>Customer ID" or "BAL<Space>Customer ID<Space>Account Number" and send it to 9223366333.
After a few seconds, you will get an SMS on your mobile device with the RBL balance data.
Verify that you are sending the SMS from your registered mobile number to the Toll-Free Number.
How to do RBL Balance Enquiry through Net banking?
Customers must first login to their RBL Bank account by https://online.rblbank.com.
Following that, customers must provide their username and password.
You may now view your balance on the net banking dashboard after logging in.
How to check RBL Balance Enquiry through ATM?
Additionally, the balance of an RBL Bank account may be checked using an ATM containing RBL Bank ATM or any other bank ATM. To prevent your account balance, you must visit a nearby ATM and follow the steps.
Swipe the RBL Bank ATM/Debit Card in the ATM Slot.
Validate the ATM Card by entering 4 Digit PIN Number.
Following that, choose "Balance Inquiry / Balance Check" and finish the transaction.
Finally the ATM displayed the available balance on the csreen.
How to Check Balance by RBL Mobile Banking app?
RBL Bank introduced the 'RBL Bank MoBank Mobile Banking' Application to their customers to access mobile banking services. Registered users who have a supported device can install the application to start RBL Mobile Banking services to make balance enquiries.
The RBL MoBank App is available for download from the Google Play Store for Android devices and iPhone devices.
Customers with Individual Savings Accounts and Customers with Current Accounts access the RBL MoBank by simple steps.
Login into the 'RBL Bank MoBank Mobile Banking' Application by MPIN or Biomatrics.
Successful logined user can reached their account dashboard.
Select to tap 'My Account' option on the dashboard to view available balance of the account.
How to Check RBL Balance through UPI?
RBL Bank provides UPI functionality in Bank's Mobile Banking Application "MoBank" and "BHIM RBL PAY" mobile application. This application has all the Unified Payment Interface (UPI) functions like Paytm, Google Pay, PhonePe, BharatPe, BHIM, etc.
Following procedures allows to check RBL Bank Balance through UPI:
Registered users of any UPI application, such as G-Pay, PhonePe, Paytm, or BHIM.
Follow the on-screen steps to activate your UPI App.
Login by using your MPIN or Passcode, and Select RBL Bank accunt from the accounts section.
Proceed by taping 'Check the Balance' and verify the transction with 'Passcode'.
The RBL bank account balance will be shown on the screen.
Benefits of UPI
One of the easiest ways among digital payments.
Payment technique which enables quick money transfer without the bank information. Instead of bank account number and IFSC code.
Immediate Registration of Payee.
Money Collection Facility.
How to Check Available Balance by RBL Passbook?
Passbook update service available at any RBL Bank Branch.
Visit any RBL Bank Branch by carrying passbook, and request to update at the helpdesk.
Bank officers will update the transction history of the account.
Finally you will get current available balance of the account at the last transction.
How to Check RBL Bank Available Balance by USSD?
RBL Bank and NPCI jointly provide the "RBL *99#" – a USSD-based mobile application that does not need Internet access for Mobile Banking and Aadhaar-based value-added services.
Follow these easy steps to add a USSD-based mobile banking menu on your mobile device's screen.
From your registered mobile number, dial *99*79#.
You will be greeted with the following message: "Welcome to the National Unified Unstructured Supplementary Service Data (USSD) Platform for Mobile Banking. Contact your local branch with any questions. SMS fees apply."
On the screen, a USSD-based mobile banking menu is presented.
RBL Bank Balance Check through USSD
To inquire about your balance, dial *99*79*1#.
Enter the last four digits of your account number.
RBL Bank Balance Check through USSD
How to do Balance Check by RBL WhatsApp Banking?
Enjoy a range of financial services on RBL WhatsApp Banking, with many more being introduced regularly through the official RBL Bank WhatsApp Banking handle. Bank with pleasure!
Add RBL Bank's official WhatsApp number, "8433598888," to your contact list on WhatsApp and text 'Hi RBL' to this number from your registered mobile number.
The bank will react with a menu of options.
Appropriately choose and answer to the balancing inquiry.
Following that, you may choose your account's available balance through a WhatsApp message.
Subscribe to the UBI WhatsApp Banking Facilities through the link.