Union Bank Balance Check Number 09223008586 announced for Balance Enquiry by Missed Call, SMS, E-mail, Passbook, ATM, UPI, WhatsApp, USSD, Customer Care Helpline, U-Mobile App and Net Banking Facility at https://www.unionbankofindia.co.in…
Union Bank of India online banking and mobile banking services enable customers to check their account balances effortlessly. Apart from that, customers can utilize Union Bank of India Missed Call, SMS Banking Service and other methods for balance enquiry.
The account holders who assisted their mobile number will access phone banking and mobile banking facilities to make balance enquiry to available balance instantly. The guide included some advantages of utilizing the service and instructions to use the Union Bank of India Balance Enquiry service.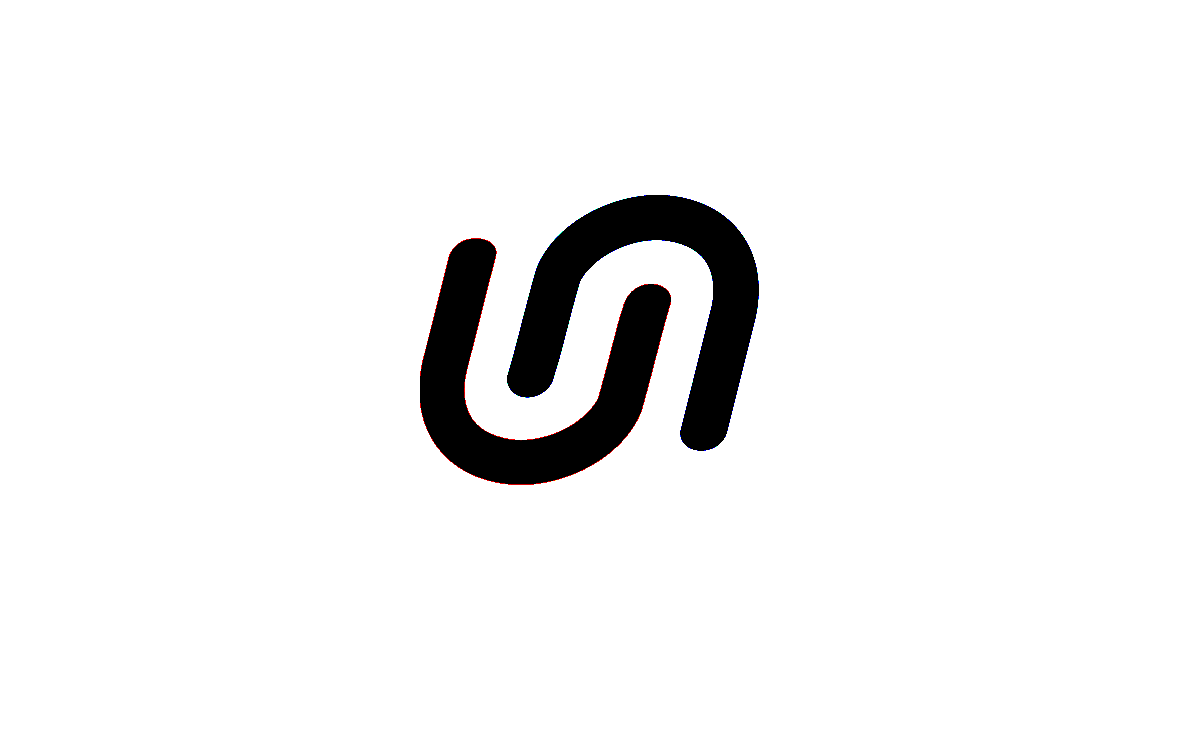 Union Bank Balance Check Number
Listed Toll-Free Numbers was introduced to access banking facilities in multipurpose like checking the account's current available balance, customer support, etc. By using the listed support numbers, every customer can access check their accounts final available balance in different way's.
Missed Call Banking Number: 09223008586.
SMS Banking Number: 09223008486.
Balance Check USSD Code: *99*50#.
WhatsApp Banking Number: 9666606060.
Toll-Free Customer Helpline: 1800222244 or 18002082244.
Union Bank Of India Balance Check Missed Call Number
A Unique 24/7 Missed Call Banking Number introduced for Balance Enquiry by giving a missed call and sending an SMS like All Bank's Balance Enquiry Missed Call Number. By calling or texting Union Bank of India missed call banking number 09223008586 from the RMN, the customer can get an account balance instantly.
Customers who merged from Andhra Bank & Corporation Bank to the Union Bank of India also can access the missed call banking number for balance enquiry.
The Union Bank of India Balance Check Missed Call Number is 09223008586.
Union Bank of India Balance Enquiry
Each customer who merged from Andhra Bank and Corporation Bank and old customers of Union Bank can access the listed methods for Balance Enquiry. There are various ways available to know account balance online and offline.
Passbook Printing.
ATM Center.
SMS Banking.
Missed Call Banking.
WhatsApp Banking.
USSD Service.
Customer Care.
U-Mobile App.
UPI-Apps
Net Banking.
Emailing to the Bank.
How to Check Union Bank Of India Account Balance by Missed Call?
Union Bank Of India missed call number is a service that enables you to get information about the available amount in your savings or current account in a few easy steps.
Make a Missed Call from the Account's Linked Mobile Number by dialling 09223008586.
The Call is automatically terminated after one or two rings.
Then, the Bank Servers will send an SMS stamenet once verifying the Phone Number with the linked Account Number Successfully.
How to do the UBI Balance Enquiry by SMS?
Union Bank of India's SMS Banking service allows you to inquire about your account balance by sending an SMS in a unique format. To enquire by accessing UBI SMS Banking, take these steps from the linked mobile number of the account.
Send an SMS by typing 'UBAL' Send it to '09223008486'.
In a munite an SMS reply will recived with the statement of available balance.
If anyone has more than one account, they can follow the methods to enquire about the specific account.
To make the Primary Account Balance Enquiry: UBAL (e.g. UBAL sent to 09223008486).
For other Account Balance: UBAL Account number (e.g. UBAL 789654321123456 sent to 09223008486).
How to do Union Bank Balance Check by Net Banking?
The customers who have registered internet banking facilities can check their savings or current balance online using retail or corporate banking.
Visit the Union Bank of India Net Banking portal at https://www.unionbankofindia.co.in.
Login as a retail or corporate user by providing 'Username' and 'Password'.
Now you can view your current available balance by selectind the account number on the 'Dashboard' after successful logging in.
How to Check Union Bank of India (UBI) Balance by U-Mobile App?
Union Bank of India (UBI) offers its customers mobile banking services through a range of mobile apps. Mobile banking is an alternate way to access online banking services anywhere by smartphone.
U-Mobile It is a free, user-friendly application that enables a quick way to check the balance of your Union Bank of India account by the steps.
Login into U-Mobile through 'MPIN' or 'Biomatrics'.
Now tap on 'Accounts' options on the dashboard.
A list of assosiated accouts are displayed on the screen to the customer.
Tap on the 'Account Number' to diaplay available balance on the screen.
Download U-Mobile App:
How to check Union Bank of India Balance by Passbook Updating?
When you open a new Union Bank of India account, you are issued a passbook.
Visit nearby bank branch by carring the 'Passbook' and contcat the helpdesk officer.
Request for update the transction history on the passbook.

OR Visit neary passbook printing michane of the bank (Available at ATM Centers & Banks).
Inset the Passbook and update for all transction history.

Current available balance maintained on the updated passbook.
How to do Balance Enquiry by Union Bank of India ATM?
Union Bank of India customers who have issued ATM Debit Card by Rupay, VISA, Mastro or any other debit card can make a balance enquiry at a nearby ATM centre by simple steps.
Inset the UBI Debit Card at ATM Michine Slot.
Sellect 'Servicess' then choose 'Balance Inquiry / Balance Check'.
Verify the transction by entering 'PIN Number' and finish the transaction.
Finally available balance of the account is displayed on the screen, if you have intrest make a printout statement.
How to Check Account Balance through UBI Customer Care?
Dial the Toll-Free Helpline number 1800 22 2244 from the regisered mobile number.
Select the 'Language', then 'Banking' option when your call connected to the IVRS.
Follow the menu options and select 'Balance Enquiry', then you can listen to available balance on-call through IVRS.

If you have called from Unregistered phone verify the account details by entering 15- or 16-digit account number or debit card number.

Select 'Send the Balance by SMS' option, you will get SMS statement after successful verification.
How to Check the Union Bank of India Balance by UPI?
Union Bank of India has also released a UPI-Enabled Mobile Banking App, enabling customers to conduct safe financial transactions. Customers can register with the U-Mobile App get a Virtual Payment Address (VPA) that looks like xyz@uboi or xyz@unionbank.
Use this VPA System to transfer and receive money without ever exposing their accurate account information, such as account number, IFS code, and so on. Additionally, the U-Mobile VPA System provide the balance enquiry facility by the 'View Balance' feature that customers may utilize to inquire about their account balance.
The following processes to check your bank balance utilizing UPI Apps:
Install & Activate any UPI Application from the Google Play or Apple App Store, such as G-Pay, PhonePe, Paytm, or BHIM.
Login in Using your 'MPIN' or 'Biomatrics'.
Navigate to the account section and click the 'Balance Check' option.
Available Balance displayed after verifying with 'Passcode' of the UPI.
How to check the Union Bank of India Account Balance by USSD?
USSD, or Unstructured Supplementary Service Data, enables customers to access mobile banking services without a smartphone or data/internet connection. Follow these procedures to check your Union Bank of India account balance through USSD.
On the phone dialer, enter '*99*50#' and make a call
A list of menu options are displayed, Select and reply with the relevent option of 'Balance Enquiry'.
Finally the balance of your account is displayed.
To access the facility, the mobile number mist linked with their UBI account.
Check the account balance directly by dialing '*99*50#'.
How to Check Union Bank of India Balance by UBI WhatsApp Banking?
First, Save the Official Union Bank of India WhatsApp Banking Service Number 9666606060 on your mobile phone contacts.
Now start a WhatsApp Banking conversation by sending a Message as "Hi".
The bank will respond with a selection of menu options.
Select and respond with the appropriate choice for the balance inquiry.
Then, through a WhatsApp message displayed account's available balance as a reply.

Subscribe to the UBI WhatsApp Banking Facilities through the Link.
How to Check the Union Bank of India Account Balance by e-mail?
To know your account balance, you can directly write an e-mail request for the balance checking service from your registered e-mail id to customercare@unionbankofindia.com.