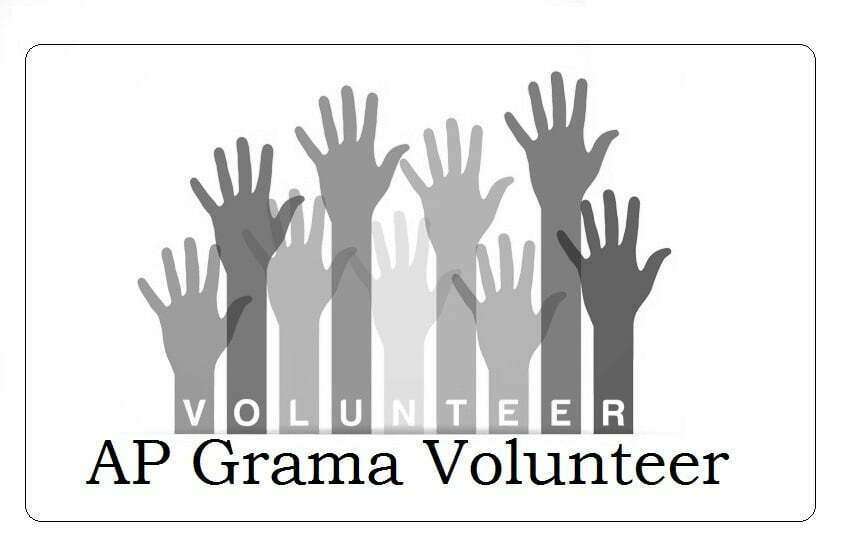 AP Grama Volunteer Recruitment Notification 2019 (APGV) is going to announce for more then 4 lakh Village volunteer posts before August 15th 2019, interested candidate can apply online or offline……
Government of Andhra Pradesh is going to announce (APGV) AP Grama Volunteer Recruitment Notification 2019 for filling more then four lakh village volunteer posts to fulfill the state chief minister dream promises of Navaratnalu, the AP State chief Minister Y.S Jagan Mohan Reddy is promised and announced the scheme of Grama Volunteer (APGV).
Under the scheme the AP Government is going to fillip one village volunteer with five thousand rupees of salary for each 50 family's in the state, that's the way the number of posts is more then 4 lakh, and he was announced time bound to complete the recruitment before 15th August 2019 across the state of Andhra Pradesh.
Check Village wise APGV Selected Candidate list 2019 here
Right now the AP CM is announced the scheme in Vijawada and he confirmed the process will be compete APGV appointment of postings in August 15th 2019, this is very good news to the state unemployed candidate and they have waiting to apply to APGV Recruitment 2019.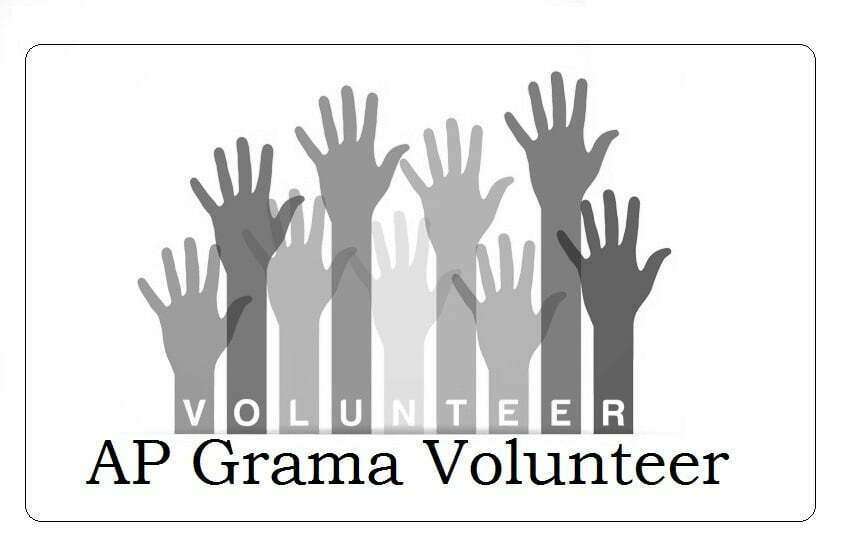 | | |
| --- | --- |
| About APGV Recruitment 2019 | Details |
| Name of the Post | Grama Volunteer in AP State Villages |
| Number of Posts | More then 4 Lakh ( Single Vacancy for 50 Family's of the Village) |
| Pay Scale or Salary | Rs.5000/- Per Month |
| Eligibility | Any Education Person of the Village (Class 10th and above) |
| Date of Notification | Coming soon |
| Application Mode | Online or Offline (Right now not available the details) |
| Selection Process | Not Available |
| Announcement of Selected list | on 15th August 2019 |
How to Apply AP Grama Volunteer Recruitment 2019 Offline or Online
Right now there is no any official details are not available about the APGV recruitment notification 2019 , but we have provide the details based on Chief Minister of Andhra Pradesh Announcement and this is not official announcement by AP Government.
We will update all latest details about AP Grama Volunteer Recruitment 2019 schedule with application registration process, eligibility along selection process with selection list of APGV 2019.
APGV Eligibility to Apply AP Grama Volunteer Recruitment 2019 and Age Limit
Any educated candidate of the rural and urban area village is eligible for APGV 2019
The Candidate who has pass he/she class 10th and above are eligible to apply to APGV Recruitment 2019
There is no information about reservation details for reserved categories candidates
Right now there is no age limit available, we will update here after official announcement of detailed notification of APGV 2019
Village wise Number of Posts & Vacancies list under APGV Recruitment 2019
There is no vacancy limit to recruit under APGV Village Volunteer recruitment 2019
Every 50 houses or families will get one volunteer under the recruitment
According the exception there are four lakh and more candidates will get opportunities under the APGV recruitment 2019
Pay Scale or Salary of APGV Selected Candidate 2019
Each candidate who are selected under the APGV recruitment 2019 the male and female candidate will get Rs.5000/- of salary from the state government for each month
We have expect the salary will be high in fetcher
APGV Schedule and Important Dates for AP Grama Volunteer Recruitment 2019 (Expected)
As per expectation the APGV recruitment detailed notification will be announced on or before 2nd week of June 2019
APGV Online or offline application registration process start from 3rd Week of June 2019
APGV Eligibility and Certificate Verification will be complete in before 2nd Week of July 2019
APGV Village wise and Mandal wise and District wise selected candidate list will send to approval 3rd Week of July
APGV Final selection list will be prepared and confirmation of finalized list on 1st week of August 2019
APGV District level, Mandal Level and Village Level Selected candidate list announced on 15th August 2019