BIEAP Intermediate Syllabus 2021 Download for 1st and 2nd Year MPC, BIPC, CEC, MEC, and all for Telugu Medium, English Medium, Urdu Medium Junior & Senior Inter New Syllabus Pdf…
Board of Intermediate Education, Amaravati is announced junior and senior intermediate education (1st and 2nd year) new syllabus for all Arts, Science and Commerce group TM, EM, UM, and HM medium students for the academic year of 2021, all BIEAP students can download subject wise and Groupwise syllabus to the IPE exams.
Every year the BIEAP is announced IPE Syllabus 2021 to the state government and private college students to guess examination test style with complete latest of subjects of BOI IPE exams 2021, the AP Board Intermediate Syllabus 2021 is very helpful to all students to know about the new scheme of examination and latest changes of MPC, BIPC, CEC, MEC syllabus books.
New Changes of the syllabus will be reflected at all subjects and chapters to both medium students of Telugu Medium, English Medium, Urdu Medium and other mediums of BIEAP, every student of Junior and Senior intermediate can follow updated latest syllabus with new changes by AP Intermediate Education Board.
Latest Update: The BIEAP has announced the 30% Reduced Syllabus for the BOI IPE Jr & Sr Inter Arts, Science, Commerce Stream Regular & Private Course Student, every General & Vocational course student can download the New Revised & Reduced or Deleted Syllabus bellow direct link by the BIEAP Official website.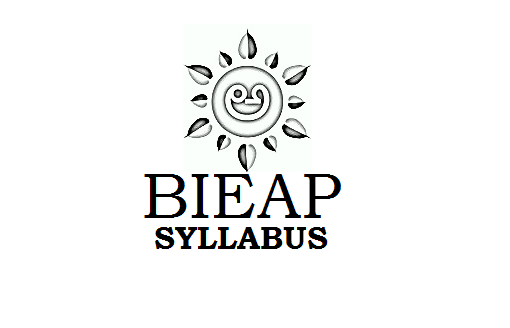 | | |
| --- | --- |
| Name of the Board | Board of Intermediate Education Andhra Pradesh (BIEAP) |
| About | AP Inter Syllabus 2021 Pdf Download |
| Class | Intermediate / 1st Year & 2nd Year |
| Groups | MPC, BIPC, CEC, HEC and etc.. |
| Subjects | Telugu, English, Botany, Urdu, Sanskrit, Mathematics, Physics, Chemistry |
| Medium | Telugu Medium, English Medium, Urdu Medium |
| Category | AP, Intermediate, Syllabus |
| Academic Year | 2021 |
| Official Website | http://bieap.gov.in |
BIEAP Latest Syllabus 2021-2022 for BOI IPE Jr & Sr Inter Exams
Telugu
English
Hindi
Urdu
Sanskrit
Mathematics
Physics
Chemistry
Botany
Zoology
Economics
Commerce
Civics
History
The State Government and Private Junior College students can follow the above syllabus for all MPC, BIPC, CEC, MEC and other streams of IPE, and download subject wise and chapter wise to study and practice to learn more details of BIEAP 1st and 2nd inter Syllabus 2021-2022.
Sakshi Education, Eenadu Pratibha and ABN IPE Syllabus 2021
The Leading educational portals of Sakshi Education, Eenadu Pratibha, Manabdi and other websites also published the revised syllabus in chapter wise for all medium students at their portals to download, visit the web portals to get in subject wise chapter wise.
Narayana, Sri Chaitanya, NRI, Bhashyam and other private junior colleges also followed the same syllabus announced by BIEAP for both Junior and Senior Intermediate education, every student can download AP 1st and 2nd Inter syllabus 2021-2022 from above direct links.
MPC
BIPC
MEC
HEC
Languages