Gujarat 12th Model Paper 2021 Pdf Download ( ગુજરાત HSC મોડેલ પેપર 2021 ) with Answer Solutions for General, Arts, Science & Commerce Stream Question Bank for theory, objective and MCQ Questions for Gujarati, Hindi & English Medium…..
Department of Education, Board of Secondary and Higher Secondary Education, Gujarat is announced GSEB HSC Model Paper 2021 with sample question paper for general scheme students with Arts, Science and Commerce stream students in subject wise to all government and private college students to guessing important questions and new exam pattern & question paper style.
Every year the GSEB is announced the state class 11th & 12th standard sample model question paper with sample answers suggested by subject experts of the board, and this year also Gujarat 12th Model Paper 2021 is announced with solved questions for SA-1, SA-2, LA & EA paper-1 and paper-2 examination tests to the academic year of 2021.
Subject experts of GSEB is provided practice question paper with mock test questions for old and new course General, Arts, Science & Commerce stream essay, small answer and long answer questions with theory, objective type multiple choice questions to guessing important questions about Physics, Chemistry, Biology, Computer Education, Mathematics, Gujarati, Hindi, Marathi, Urdu, Sindhi, Sanskrit and other subjects.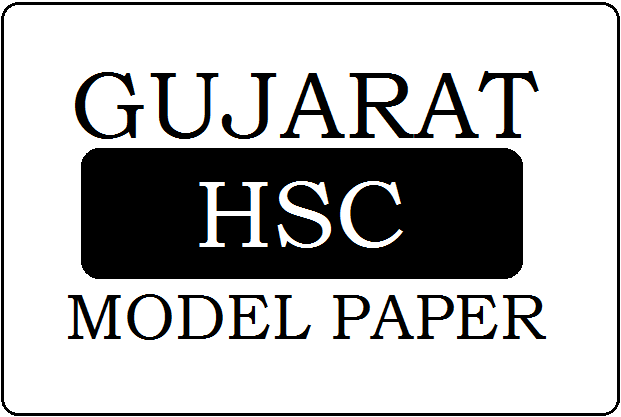 | | |
| --- | --- |
| Name of the Board | Gujarat Secondary and Higher Secondary Education Board |
| About | Gujarat HSC Model Paper 2021 |
| Class | 12th / HSC |
| Groups | Arts, Science & Commerce |
| Subjects | Mathematics, Sociology, Physics, Political Science, Psychology, Accountancy, Biotechnology, Biology , Computer Science and etc.. |
| Medium | Gujarathi, Hindi & English Medium |
| Category | Class 12, GSEB, Gujarat, Model Papers |
| Academic Year | 2021 |
| Official Website | http://www.gseb.org/ |
Every class 11th and 12th grade student can download GSEB STD-12 Model Paper 2021 with expert suggestions along past years old examination previous question paper
GSEB 12th Science, Sem-3 Biology Model Paper 2021
GSEB 12th Science, Sem-3 Chemistry Model Paper 2021
GSEB 12th Science, Sem-3 Computer Theory Model Paper 2021
GSEB 12th Science, Sem-3 English Model Paper 2021
GSEB 12th Science, Sem-3 Maths Model Paper 2021
GSEB 12th Science, Sem-3 Physics Model Paper 2021
GSEB 12th Science, Sem-3 Sanskrit Model Paper 2021
GSEB 12th Science, Sem-4 Biology Model Paper 2021
GSEB 12th Science, Sem-4 Chemistry Model Paper 2021
GSEB 12th Science, Sem-4 Computer Theory Model Paper 2021
GSEB 12th Science, Sem-4 English Model Paper 2021
Download GSEB 12th Science, Sem-3 Maths Model Paper 2021
GSEB 12th Science, Sem-4 Physics Model Paper 2021
GSEB Commerce 12th Account Model Paper 2021
GSEB Commerce 12th BA Model Paper 2021
GSEB Commerce 12th Computer Theory Model Paper 2021
GSEB Commerce 12th Eco Model Paper 2021
GSEB Commerce 12th English Model Paper 2021
GSEB Commerce 12th Gujarati Model Paper 2021
GSEB Commerce 12th Organization of Commerce Model Paper 2021
GSEB Commerce 12th Sanskrit Model Paper 2021
GSEB 12th Commerce Stream Model Paper 2021
Gujarat 12th Political Science Model Papers 2021
Gujarat Board HSC Mathematics Model Papers 2021
Gujarat Board HSC Biology Model Papers 2021
Gujarat Board 12th Physics Model Papers 2021
Gujarat Board 12th History Model Papers 2021
Gujarat 12th Geography Model Papers 2021
GSEB HSC Book Keeping & Accountancy Model Paper 2021
GSEB HSC Crop production and horticulture Model Paper 2021
Gujarat HSC Board Biology Subjects Model Question Paper 2021
GSHSE Gujarat HSC Board Physics Subjects Model Question Paper 2021
GSHSE Gujarat HSC Board Chemistry Subjects Model Question Paper 2021
GSHSE Gujarat Board HSC / STD-12 Maths Subjects Model Question Paper 2021