Service Plus Bihar Online Application to Apply Caste, Income, Residence, Character, OBC, Land Possession and other Certificates from RTPS, External, and Other Services at https://serviceonline.bihar.gov.in…
Bihar State Government has provided all Department Certificates Online under e-District Mission Mode Project through e-Service Portal. The Resident of State Can Apply for the Right to Public Services and other services for Corrections or New Certificate of Jati, Awasiya, Aay, Charitra, OBC, LPC, EWS and Other Praman Patra through RTPS Bihar Service.
General Administration, Planning & Development, Labour Resources, Home Department Services are provided under RTPS Services. Transport Department, Revenue & Land Reforms Department Services Provided under Other & External Services. Service Plus Bihar Certificates issued under Revenue Officer Level, Sub-Division Officer Level, District Magistrate Level for all eligible citizens of Bihar.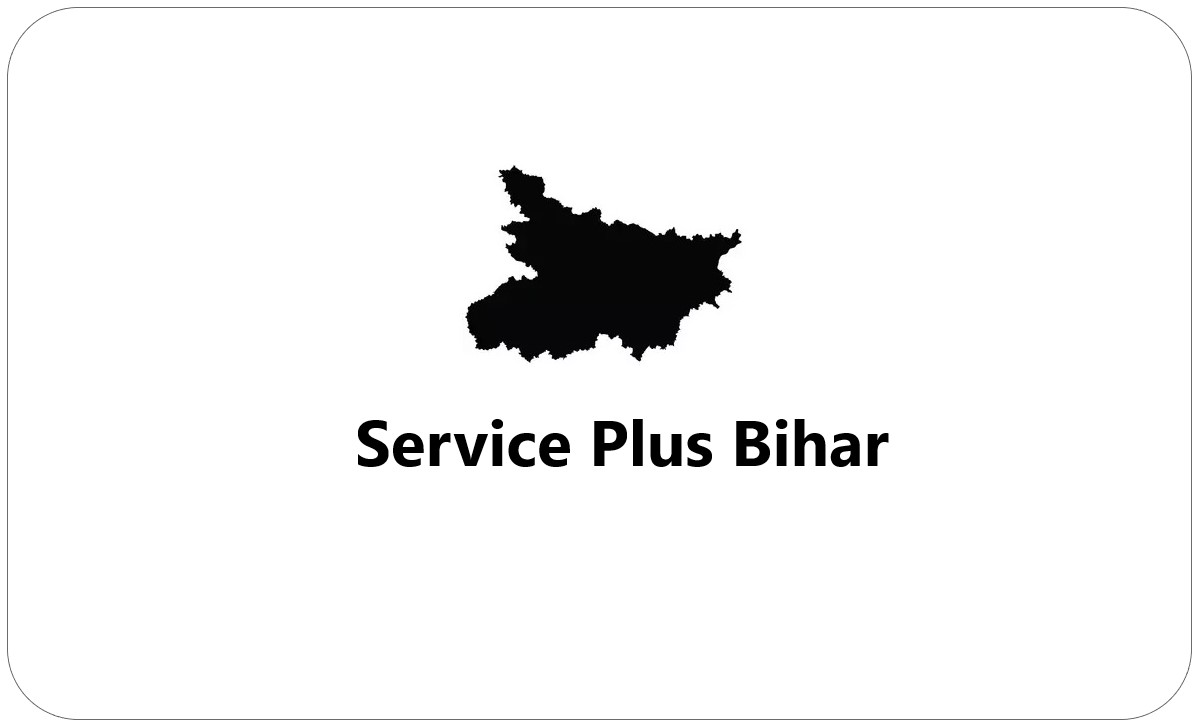 Service Plus Bihar List of Certificates can Apply Online
1. Issuance of residentia l certificate.
2. Issue of Caste Certificate.
3. Issue of Income Certificate.
4. Issue of Aaye and Asset Certificate for Economically Weaker Section.
5. Issuance of Backward Classes / Extremely Backward Classes (Without Creamy Layer) Certificate.
6. Issue of OBC (without creamy layer) certificate.
Service Plus Bihar Online Application Procedure
Citizen of Bihar Everyone Can Apply Online Without Registration for Required Certificates under e-Services RTPS from the Following Simple Steps.
Go to the Service Plus Bihar Portal

Firstly, Everyone can visit the Right to Public Services and other Services (RTPS) Official website at https://serviceonline.bihar.gov.in.

Select RTPS Services

On the Homepage of the Portal, everyone seen the "Apply Online" Section and select the RTPS Services Option link and Proceed.

Choose Department & Certificate Authorities

After the Selection of RTPS Services, you have seen Subsections. Now you need to select the Department & Level of Officer for Caste, Income, Residence, Character, OBC, Land Possession and others.

Enter Complete Details in the Online Form

By Selection of Administration Department & Issuance of Certificate, you have redirected to the Online Application form. Enter Complete Details without mistakes.

Apply Online

Once Successfully Fulfil the Application form carefully check the entered information, then select "Apply to the Office". Then Select Location Type for Line Department, Block Circle, Department, Division-Commissionary, Sub-Division, Select Office then Proceed with "OK".

Submit the Online Form

Complete the Word Verification by Entering Captcha Code and Proceed. Now you have seen a preview screen with complete information of your entered. Carefuffy Check and Submit.
That's you have successfully submitted Service Plus Bihar Online Application Form for RTPS Service Application. From now you have the ability to check the application status online.
RTPS Bihar Application Procedure
Visit the RTPS Bihar Official website at http://rtps.bihar.gov.in/rtps/.
Select Apply Online Link from the Main Menu List located at the homepage of the Portal.
Agree the Terms and Conditions, Select Block From Where You Want to Receive The Certificate.
Enter your Aadhaar Number and Go to Next.
Select Requearied Certifictae like Caste, Income, Residence, Character, OBC, and etc.
Enter the Mobile Number registered with your Aadhaar Card and go with Next.
Then an OTP will come to the registered mobile phone number to verify.
Verify with the OTP and Proceed with Submit button.
Finally you have seen a Successfully applied massage with reference ID number.
Take a copy of printout and save for future reference.
Service Plus Bihar RTPS Application Submission by CSC/CFC
The Resident of Bihar who has no knowledge to apply online, and the Citizens who have no internet facility can apply by visiting the nearest Common Service Centre (CSC), or Citizen Facilitation Centre (CFC). CSE or CFC Center of Bihar can apply any Service of RTPS by Charging for service.