CSE AP 6th, 7th, 8th and 9th Class Model Paper 2020 Pdf Download for English, Hindi, Maths, Science, Social Question Paper with Answers for all Telugu Medium, English Medium and Urdu Medium students…..
Andhra Pradesh State Class 6th to 9th grade high school students can download the Summative Assessment (SA) and Formative Assessment examination model paper with answer solutions suggested by the state subject experts, and download all subject AP High School Model Paper 2020 Pdf for both of TM, EM, UM students.
All the government and private organization high school level class 6th, 7th, 8th and 9th class students can download as per Department of School Education suggested new syllabus with solutions to every government and private school under SSA AP for all subjects bellow listed.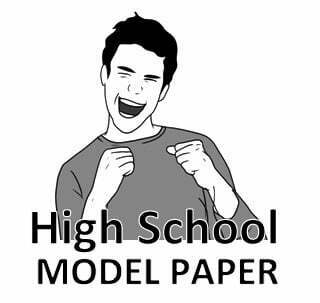 | | |
| --- | --- |
| Name of the Department | Board of Secondary Education Andhra Pradesh (BSEAP) |
| About | AP 6th, 7th, 8th, 9th Model Paper 2020 |
| Branch Name | 6th, 7th, 8th & 9th Classes |
| Subjects | Telugu, Hindi, English, Mathematics, Physical Science, Biology, Social and etc.. |
| Medium | Telugu Medium, English Medium & Urdu Medium |
| Category | 6th to 9th, AP, Model Papers |
| Academic Year | 2020 |
| Official Website | http://main.bseap.org |
Syllabus and Subjects for AP 6th to 9th Class Exams 2020
Telugu
Hindi
English
Mathematics
Physical Science ( PS )
Biology ( NS )
Social Studies
Format of AP High School Level 6th to 9th Exams 2020
Formative Assessment (FA)

Reflex
Note Book (Class Work)
Project Work
Slip Test

Summative Assessment (SA)

Telugu/Hindi/English (Mother Language)
English
Maths
EVS ( Environmental Studies)
Andhra Pradesh High School Examination 6th to 9th Class students can download the study material with sample question bank and important questions for all subjects and all TM, EM and UM students for the academic year of 2020.
AP 6th class English Medium Question Paper 2020
సారాంశం అసెస్మెంట్ 2 (SA2) ఎపి 6 వ తరగతి ఆంగ్ల మీడియం ప్రశ్న పేపర్
7th Class SA2 English Medium Question Paper
సారాంశం అసెస్మెంట్ 2 (SA2) ఎపి 7 వ తరగతి ఆంగ్ల మీడియం ప్రశ్న పేపర్
AP 6th Class Telugu Medium Question Paper
సారాంశం అసెస్మెంట్ 2 (SA2) 6 వ తరగతి తెలుగు మీడియం ప్రశ్న పేపర్
Summative Assessment 2 (SA2) 7th class Telugu Medium Question Paper
సారాంశం అసెస్మెంట్ 2 (SA2) 7 వ తరగతి తెలుగు మీడియం ప్రశ్న పేపర్
Summative Assessment 2 (SA2) 9th class Model Question Paper
సారాంశం అసెస్మెంట్ 2 (SA2) 9 వ తరగతి నమూనా ప్రశ్న పేపర్
AP 6th, 7th, 8th, 9th Model Question Paper 2019
AP 6 వ, 7 వ, 8 వ, 9 వ మోడల్ ప్రశ్న పేపర్ 2019
AP 8th Class SA 2 Exam Question Papers
English
AP 8 వ క్లాస్ SA 2 పరీక్ష ప్రశ్న పేపర్స్
ఇంగ్లీషు
CCE AP 9th Class SA 2 Model Paper
CCE AP 9 వ క్లాస్ SA 2 మోడల్ పేపర్
AP 6th Class FA 4 Exam Question Paper 2020
AP 7th Class FA 4 Exam Question Paper 2020
AP 6 వ తరగతి FA 4 పరీక్ష ప్రశ్న పేపర్ 2020
AP 8th Class FA 4 Exam Question Paper 2020
AP 8 వ తరగతి FA 4 పరీక్ష ప్రశ్న పేపర్ 2020
AP 9th Class FA 4 Exam Question Paper 2020
AP 9 వ తరగతి FA 4 పరీక్ష ప్రశ్న పేపర్ 2020
ఫార్మాటేటివ్ అసెస్మెంట్ ఎపి 6వ 7వ 8వ 9వ నమూనా ప్రశ్న పేపర్ 2020
Formative Assessment 2 (FA2) AP 7th Class Model Paper
ఫార్మాటేటివ్ అసెస్మెంట్ 2 (FA2) ఆంధ్రప్రదేశ్ 7 వ క్లాస్ నమూనా పేపర్ 2020
AP 8th Class Model Paper 2020