Download 12th Standard Geography Sample Paper 2024 Pdf for NCERT Students. Download 12th Class NCERT Geography Sample Paper 2024 Pdf with appropriate Answers Chapter by Chapter including all Topics at official website https://ncert.nic.in/…
Geography is the study of places and the relationships between people and their environments. Geography seeks to understand where things are found, why they are there, and how they develop and change over time. Geography is introduced to students to make an understand on basic physical systems that affect everyday life.
There is a proverb in English practice makes man perfect. It is exactly true and proved practically at every situation. So students have to practice more and more by solving exercises and practicing mock tests to stand in higher position n all exams such as term 1, term 2 which are conducting by the board of NCERT.
Leading educational institutes teaching staff have referred NCERT board designed text books and previous year question papers. After all, finally designed NCERT Geography sample papers 2024 class 12. These questions are asked from every important topic given in textual content. The studying syllabus is mentioned below.
Fundamentals Of Human Geography
Human Geography Nature and Scope
The World Population Distribution, Density and Growth
Population Composition
Human Development
Primary Activities
Secondary Activities
Tertiary and Quaternary Activities
Transport and Communication
International Trade
Human Settlements
Population : Distribution, Density, Growth and Composition
Migration : Types, Causes and Consequences
Human Development
Human Settlements
Land Resources and Agriculture
Water Resources
Mineral and Energy Resources
Manufacturing Industries
Planning and Sustainable Development in Indian Context
Transport and Communication
International Trade
Geographical Perspective on Selected Issues and Problems
Practical Work In Geography
Data – Its Source and Compilation
Data Processing
Graphical Representation of Data
Use of Computer in Data Processing and Mapping
Field Surveys
Spatial Information Technology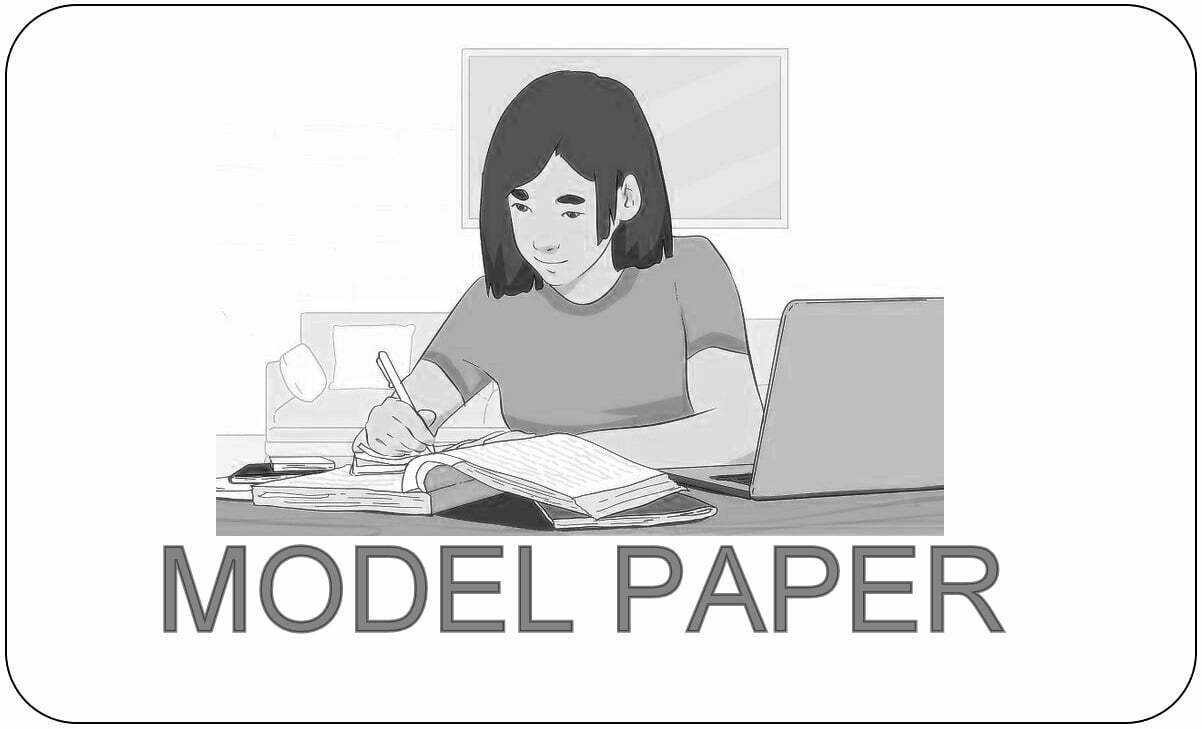 | NCERT Geography Sample Paper 2024 Class 12 | NCERT Class-12 Sample Paper 2024 Geography |
| --- | --- |
| Supported Education Boards | CBSE, KVS, JNV, IB and Some State Boards |
| Class or Grade | Class -12, STD-12, Twelfth Class |
| Medium | English, Hindi, Urdu |
| Name of the Study Material | Sample Paper for the Geography |
| Type of Questions | Theory, Objective, Bits |
| Official website of the Board | https://ncert.nic.in/ |
NCERT Geography Sample Paper 2024 Class 12
NCERT Geography Sample Paper 2024 for Class-12
NCERT geography sample papers 2024 have provided for every 12th standard students who are studying at various central board schools like CBSE, KVS, JNV in all states and union territories of our country. Students can get answers for all important questions given in question bank downloads for all subjects.