CBSE Class 7 EVS Sample Paper 2024 Pdf Download for Environmental Education Set wide Question Bank. CBSE 7th Class EVS Question Paper 2024 Pdf Download for all Topics at https://cbse.nic.in…
Topic wide Sample Paper is extremely useful for preparing for EVS examinations held in all formats like SA, FA, Assessments and etc. Students in grade 7 need a lot of exercises to get top scores in all kinds of exams held at the board level. Subject experts and teaching staff of the Environmental Studies suggested the Sample Paper with answers to practice by regular revisions.
Expert has designed and introduced a Set wide practice question bank based on the revised syllabus and curriculum for the new exam scheme. Set wide important and mock test questions available for the listed topics of Class 7, CBSE board.
CBSE Class 7 EVS Subject Topics chapter-wise
Knowing some plant diseases.
Diseases associated with the human digestive system.
Fibres obtained from animals.
Exploring sericulture.
Drastic changes in environment.
Study of migratory birds.
Cyclone and its impact.
Pottery as a craft.
Forests Our treasure.
Preventing wastage of electricity.
Creating awareness about wastage of water.
Water harvesting.
My tree neighbours.
Changes in the surroundings and their effect.
Preservation of historical structures.
Save paper save tree and save environment.
Waste in the market.
Every animal has a positive role.
Pets To have or not to have.
Industrialisation.
CBSE EVS Sample Paper 2024 Class 7
We have shared Environmental Studies Sample Paper for Class 7 all evaluations from the below links. Students can practice chapter by chapter in order to achieve a high grade in all exams. Those Environmental Education practice question banks with Set wide mock test question banks designed for theory, objective type questions with support every exam in class 7 level.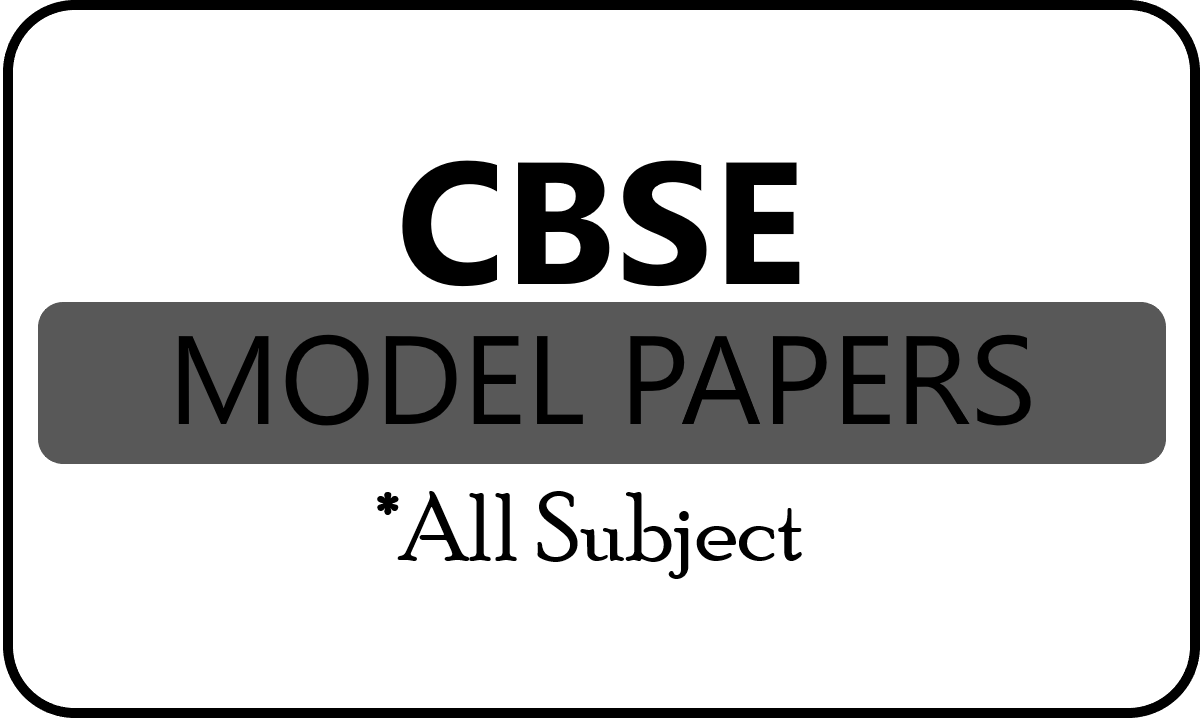 | CBSE 7th Class EVS Sample Paper 2024 | CBSE EVS Sample Paper 2024 Class 7 |
| --- | --- |
| Name of the Board | Central Board of Secondary Education (CBSE). |
| Class or Grade | Class-VII, STD-7, 7th Grade (Primary School). |
| Medium | English, Hindi, Urdu. |
| Name of the Sample Paper | EVS |
| Estimated Difficulty Level of Questions | Easy, Average, Difficult. |
| Official website of the Board | https://cbse.nic.in |
| Categories | CBSE, Class-7, Model Paper, NCERT, Question Paper |
CBSE Sample Paper 2024 Class 7
CBSE Class 7 EVS Sample Paper 2024 Pdf Download
CBSE EVS Sample Paper 2024 Class 7
CBSE 6th Class English Exam Model Paper 2023
CBSE 6th Class Hindi Exam Model Paper 2023
CBSE 6th Class Mathematics Exam Model Paper 2023
CBSE 6th Class Sanskrit Exam Model Paper 2023
CBSE 6th Class Science Model Paper 2023
CBSE 6th Class Social Science (sst) Exam Model Paper 2023
CBSE 6th Class Revision Model Paper 2024
CBSE Board STD-6 Practice Model Paper 2024