Recover User ID and Password through Jnanabhumi Login and Change or Forgot Password ( జ్ఞానభూమి లాగిన్ & పాస్వర్డ్ మర్చిపోయారా ) for Student, Employee, College, University and RIO using Aadhaar & Mobile Number….
Jnanabhumi the smart education portal is provided the felicity to login using User ID and Password using credentials of student, employee, college, university and RIO to enroll student details check status and modify details with renewals and complete student services through Jnanabhumi Login credentials.
Jnanabhumi Login – How To
This is very simple process to login in Jnanabhumi A Smart Educational portal
Every one can follow the steps to Jnanabhumi login with using ID and Password
Visit homepage of the portal through https://jnanabhumi.ap.gov.in/ and proceed with login option located at top right of the website
Now you have seen following login screen to provide details about User ID, Password and Security code to login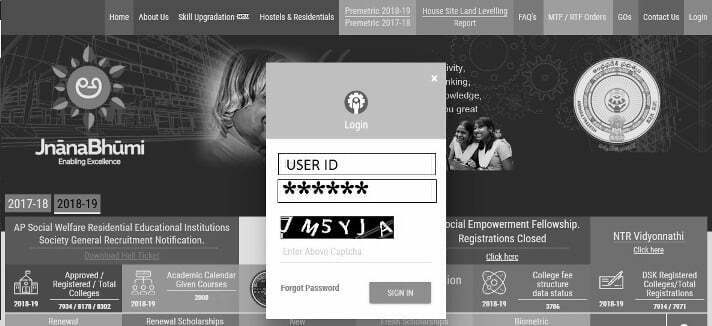 Once you have successfully entered correct details proceed with sign in option
Now you have seen and access complete felicity's related to your account under Jnanabhumi.
In Case you have entered wrong details, you have able to reset your password with simple process
Here we have provided simple process to change Jnanabhumi password and forgot password in simple steps from the following process.
How to Change Jnanabhumi Login Password
It is mandater to change password for every first time user, the user of Jnanabhumi will receive automatically generated password and user id to the register phone number in the period of enrollment.
Once you have received system generated credentials login to change to secure password.
Once you have login successfully with received details change with unique of your's
for more clarity follow the image to change Jnanabhumi Password

| | |
| --- | --- |
| About | Jnanabhumi Login & Forgot Password |
| Mode | Online |
| Category | AP, Info, Jnanabhumi, Scholarship |
| Official Website | https://jnanabhumi.ap.gov.in/ |
Jnanabhumi Login
How to Recover Login Password through Jnanabhumi Login Forgot Password
Every student or employee who have lost or forgotten their login password can reset or recover using Jnanabhumi Forgot Password option
Who need to recover their user credentials they can easily get with using aadhaar and mobile phone number as per following steps.
Follow the link https://jnanabhumi.ap.gov.in/ForgotPwd.edu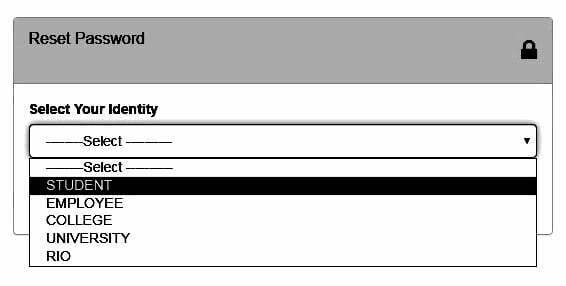 Choose your roll like student, employee, college, university, RIO
Enter your registered Aadhar Number and Registered mobile phone number and proceed
Now you have revived OTP to your registered phone number, and email ID
Enter your OTP and submit, now you have redirected to change password
Now enter new password and conform, that's it you have successfully changed Jnanabhumi password using forgot password option
We have also shared user manual for student login and forgot password from the following direct link, download to get complete information announced by authority's.