Kerala STD-10 Question Paper 2021 ( കേരള SSLC മോഡൽ പേപ്പർ 2021 ) Download with IMP Questions for Malayalam medium and English medium Paper-1, Paper-2, 1st Language, 2nd Language, 3rd Language, Malayalam, English, Hindi, Social Science, Physics, Chemistry, Biology, Maths, Sanskrit, Physical Education, Information Technology and etc….
Kerala Pareksha Bhavan and General Education Board is announced Kerala SSLC Model Question Paper 2021 with Answer Solutions for paper-1 and paper-2 examination theory, objective and multiple-choice questions to general and vocational course 1st Term, 2nd Term (Onam & Orukkum) Quarterly, Halfyearly, Prefinal and Annual final Public examinations to the academic year of 2021.
School Education Department, Thiruvananthapuram, and SCERT Kerala are designed and announced for all government and private school students to know about new exam pattern with question paper style for paper-1 and paper-2 exam Section-A, Section-B, Section-C, and Section-D to both medium students.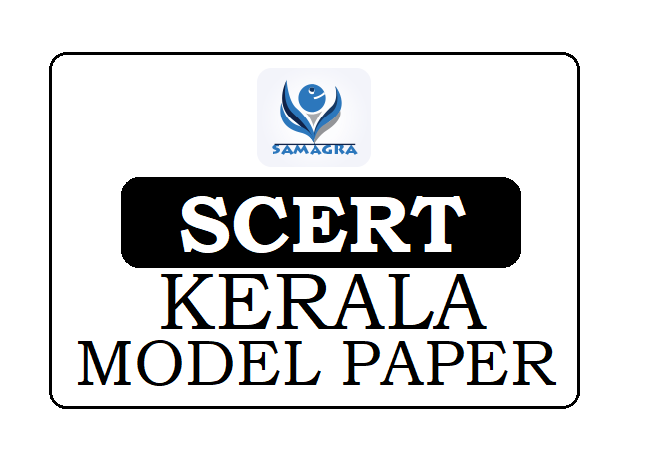 | | |
| --- | --- |
| Name of the Board | Government of Kerala, Department of General Education |
| About | SCERT Kerala STD-10 / SSLC Question Paper 2021 (Malayalam & English medium) |
| Class | Class 10th / SSLC (Secondary School Leaving Certificate) |
| Books | Malayalam, English, Maths, Social Science (EVS), General Science and etc., |
| Category | Class 10, Kerala, Model Papers, SSLC |
| Academic Year | 2021 |
| Official Website | http://keralapareekshabhavan.in/ |
Leading educational portals and private institution subject experts also provided subject wise and chapter wise most important questions for paper-1 and paper-2 exams through leading newspapers of the state and various model set booklets, every student can get the practice model sets and practice through a regular mock test to get a better score in Onam, Orukkam, Term-1, Term-2 with March final exams 2021.
Download SAMAGRA SSLC/ STD-10 Question Pool 2021 with past years old exam solved question paper from the past 5 years and 10 years old exam question bank with answer keys along with IMP questions for 8 mark, 5 marks, 3 marks, 2 marks, 1 mark with half mark single word and multiple-choice questions.
Here we have provided SCERT Kerala SSLC/ STD-10 Question Paper 2021 with Model Set / Mock Test with Previous Paper Pdf with Question Pool for all subjects from the following direct links for Malayalam medium and English medium students.
Kerala SSLC Model Paper 2021
Kerala SSLC Malayalam Medium Model Paper 2021
Kerala SSLC Model Question Paper 2021
Kerala SSLC Question Pool 2021 English Medium
Kerala SSLC Question Pool 2021 Kannada Medium
Kerala Question Pool 2021 Tamil Medium
Kerala SSLC Question Pool 2021 Special School (HI)
Kerala THSLC English Medium Model Paper 2021
Kerala SSLC Malayalam Medium Model paper 2021
SCERT Kerala Orukkam SSLC Model Paper 2021
Urdu
Kerala Orukkam (Onam) SSLC Model Paper 2021
KERALA STD-10 SET- 1 Model Paper 2021
Malayalam – Click here
ENGLISH – Click here
BIOLOGY – Malayalam Medium, English Medium
CHEMISTRY – Malayalam Medium, English Medium
MATHEMATICS – Malayalam Medium, English Medium
SOCIAL SCIENCE – Malayalam Medium, English Medium

Kerala SSLC SET-2 Model Paper 2021
Malayalam – Click here
ENGLISH – Click here
HINDI – Click here
PHYSICS – Malayalam Medium, English Medium
CHEMISTRY – Malayalam Medium, English Medium
MATHEMATICS – Malayalam Medium, English Medium
BIOLOGY – Malayalam Medium, English Medium
SOCIAL SCIENCE – Malayalam Medium, English Medium