Download 11th Standard Geography Sample Paper 2024 Pdf for NCERT Students. Download 11th Class NCERT Geography Sample Paper 2024 Pdf with appropriate Answers Chapter by Chapter including all Topics at official website https://ncert.nic.in/…
Geography is about the earth where the human beings are surviving. 11th class geography is described as integrating discipline which is the combination of both social science and physical science. One of the aim of geography is explaining about every important element such as lithosphere, hydrosphere, biosphere and Atmosphere.
Scholars in grade 11 need a lot of exercises to get top scores in all kinds of exams held at the NCERT board level.One of the best exercising method is practicing NCERT Geography Sample Paper 2024 Class 11 more which are available in all formats of exams conducting by NCERT and other types of exams. These helps in gaining knowledge on subject.
These exercises are formulated by our expert tutors to assist you with your exam preparation and attain good marks in the subject. Experienced Teaching Staff of Leading Educational Institutes have prepared these Sample Papers for everyone who needs The main origin for preparing these model papers are present running syllabus which is listed here.
Fundamental of Physical Geography
Geography as a Discipline
The Origin and Evolution of the Earth
Interior of the Earth
Distribution of Oceans and Continents
Minerals and Rocks
Geomorphic Processes
Landforms and their Evolution
Composition and Structure of Atmosphere
Solar Radiation, Heat balance and Temperature
Atmospheric Circulation and Weather Systems
Water in the Atmosphere
World Climate and Climate Change
Water (Oceans)
Movements of Ocean Water
Life on the Earth
Biodiversity and Conservation
Indian Physical Environment
India – Location
Structure and Physiography
Drainage System
Climate
Natural Vegetation
Soils
Natural Hazards and Disasters
Practical Work in Geography
Introduction to Maps
Map Scale
Latitude, Longitude and Time
Map Projections
Topographical Maps
Introduction to Aerial Photographs
Introduction to Remote Sensing
Weather Instruments, Maps and Charts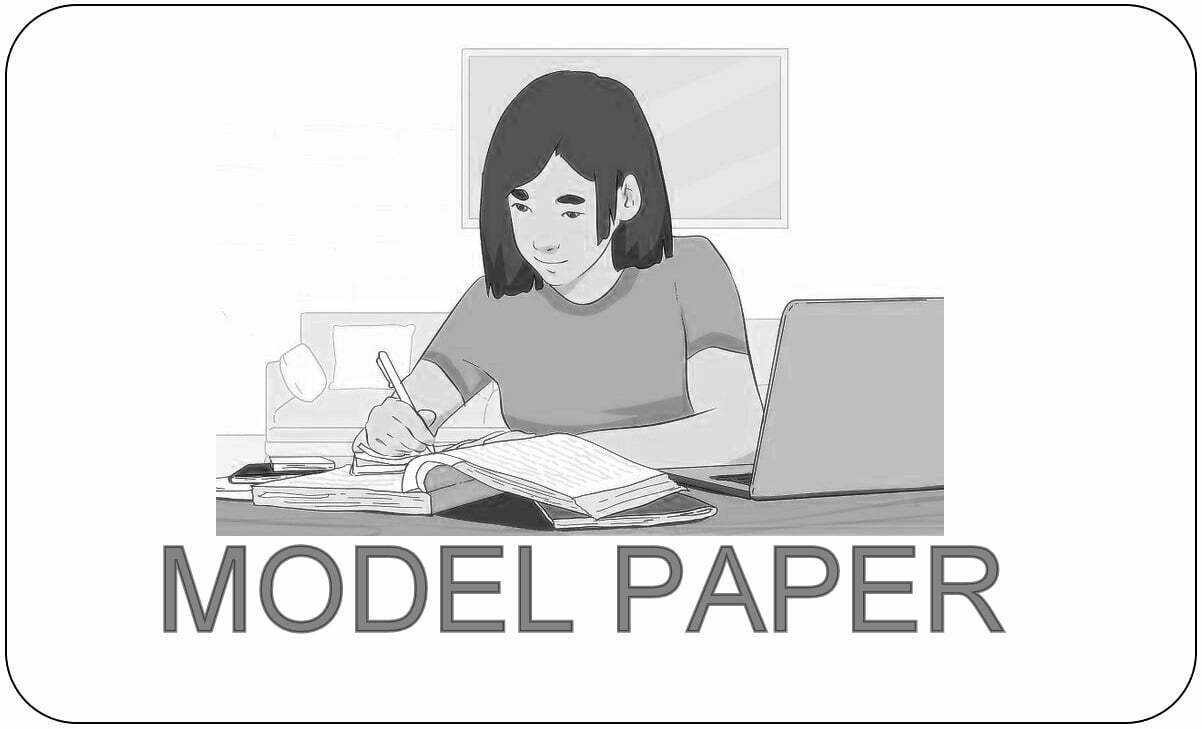 | NCERT Geography Sample Paper 2024 Class 11 | NCERT Class-11 Sample Paper 2024 Geography |
| --- | --- |
| Supported Education Boards | CBSE, KVS, JNV, IB and Some State Boards |
| Class or Grade | Class -11, STD-11, Eleventh Class |
| Medium | English, Hindi, Urdu |
| Name of the Study Material | Sample Paper for the Geography |
| Type of Questions | Theory, Objective, Bits |
| Official website of the Board | https://ncert.nic.in/ |
NCERT Geography Sample Paper 2024 Class 11
NCERT Geography Sample Paper 2024 for Class-11
Students of Class 11 Studying in CBSE, KVS, JNV and other Central Board institutions in All States and Union Territories of the country can download the NCERT Geography Sample Paper 2024 Class-11. We have provided Chapter-wise important Question Bank downloads with Answers from the listed links to follow.