NCERT Hindi Sample Paper 2024 Class 6 Pdf for Term1 & Term2 Exams. Download NCERT 6th Class Hindi Sample Paper 2024 Pdf with Answers Chapter by Chapter for Small Answer, Long Answer, Very Long Answer, Easy Type Question and Single Answer Questions at https://ncert.nic.in/…
Students who have entered into 6th class are considered Upper Primary or High School students and Hindi is a language subject for everyone. Hindi is an optional language subject, it is the first language for all Hindi Medium students and others have chosen it as a Second or Third Language, it is optional from the entire syllabus for more flexibility to learn whatever they have selected.
Every 6th class student who wants to know the Hindi question paper pattern with the new exam scheme can download NCERT 6th Class Sample Paper 2024 with Answers and get ready to write an exam fearlessly. Advised to contact class teachers of the school and get most essential questions of the lesson, every subject expert will suggest NCERT 6th Class Hindi Sample Paper 2024 for all formats of exams held under Term-1 & Term-2.
The Well Experienced Teaching Staff of Government & Private Institutes have prepared these NCERT STD-6 Hindi Sample Papers 2024 for all medium students with all important questions which have been repeatedly asked in previous years old exams.
According to the Revised Syllabus and Curriculum, these questions are prepared for Small Answers, Long Answers, Very Long Answers, Essay Type Questions and Single Answers with MCQ which are listed topics here.
Vasant

वह चिड़िया जो (कविता)
बचपन (संस्मरण)
नादान दोस्त (कहानी)
चाँद से थोड़ी-सी गप्पे (कविता)
अक्षरो का महत्त्व (निबंध)
पार नजर के (कहानी)
साथी हाथ बढ़ाना – एक दौड़ ऐसी भी (केवल पढ़ने के लिए)
एस – एस (एकांकी)
टिकेट – एल्बम (कहानी)
झांसी की रानी (कविता)
जो देखकर भी नहीं देखते (निबंध) – छूना और देखना (केवल पढ़ने के लिए)
संसार पुस्तक है (पत्र)
मैं सबसे छोटी होऊं (कविता)
लोकगीत (निबंध) – दो हरियाणवी लोक गीत (केवल पढ़ने के लिए)
नोकर (निबंध)
वन के मार्ग में (कविता)
साँस – साँस मे बाँस (निबंध) – पेपरमेशी (केवल पढ़ने के लिए)
Durva

कलम
किताब
घर
पतंग
भालू
झरना
धनुष
रुमाल
कक्षा
गुब्बारा
पर्वत
हमारा घर
कपडे की दूकान
फूल
बातचीत
शिलांग से फ़ोन
तितली
ईश्वरचन्द्र विद्यासागर
प्रदर्शनी
चिट्ठी
अंगुलिमाल
यात्रा की तैयारी
हाथी
डॉक्टर के पास
जयपुर से पत्र
बढे चलो
व्यर्थ की शंका
गधा और सियार
Bal Ram Katha

आवध्पुरि मे राम
जंगल और जनकपुर
दो वर्दान
राम का वन-गमन
चित्रकूट में भरत
दंडक वन में दस वर्ष
सोन॓ का हिरण
सीता की खोज
राम और सुग्रीव
लंका में हनुमान
लंका विजय
राम का राज्याभिशेक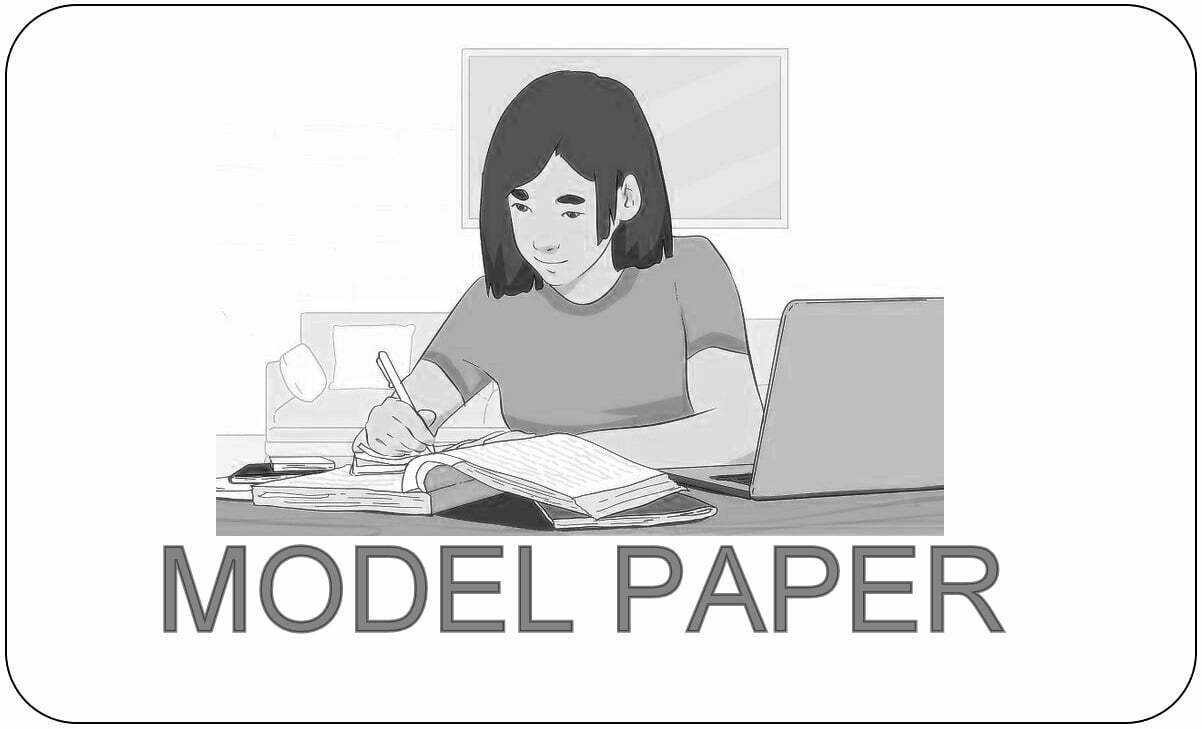 | NCERT Hindi Sample Paper 2024 Class 6 | NCERT 6th Class Hindi Question Paper 2024 |
| --- | --- |
| Supported Education Boards | CBSE, KVS, JNV, IB and Some State Boards |
| Class or Grade | Class -6, STD-6, Sixth Class |
| Medium | English, Hindi, Urdu |
| Name of the Study Material | Sample Paper for the Hindi Language |
| Type of Questions | Theory, Objective, Bits |
| Official website of the Board | https://ncert.nic.in/ |
| Categories | Class-6, Model Papers, NCERT, Question Paper |
NCERT Hindi Sample Paper 2024 Class 6
NCERT Hindi Sample Paper 2024 Class 6
Students of Class 6 Studying in CBSE, KVS, JNV and other Central Board Schools can download the NCERT Hindi Sample Paper 2024 for all regional students located in All States and Union Territories of the country.