AP 6th Class Formative Assessment-2 Model Paper 2024 PDF Download for SCERT & NCERT Students. Download AP Class 6 Formative Assessment-2 Model Question Paper 2024 PDF with Answers for all Topics at https://www.bse.ap.gov.in…
Every student has to interact with the environment and have to get live experience to learn better. It is the main aim of the CCE model introduced in the Andhra Pradesh State Education Sector. So to improve their Skills, Formative Assessment is introduced which involves more than 3 segments.
So to get more benefits, Students of the 6th Standard were provided with Formative Assessment Model Papers prepared by Subject Experts of State Leading educational institutes and portals like Sakshi Education, Eenadu Pratibha, ABN Dikshuchi. Students who are interested to practise these model papers can download the AP 6th Class FA-2 Model Question Paper 2024 for all subjects & languages.
SCERT AP Subjects & Languages for Class 6
First Language.
Second Language.
Third Language.
Mother Language.
Urdu.
Leading educational institute subject experts has designed these SCERT AP 6th Class FA-2 Model Papers 2024 for all subjects with Topic wise important questions along with suggested answers are provided to practice at home.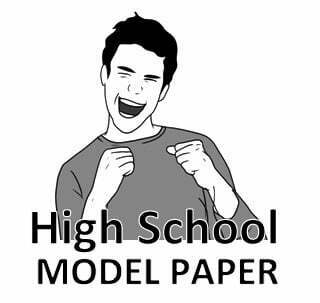 Exam Format of Formative Assessment (FA)
Reflex
NoteBook (Class Work)
Project Work
Slip Test
| AP 6th FA-2 Model Paper 2024 | AP STD-6 FA-2 Question Bank 2024 |
| --- | --- |
| Name of the Board | Board of Secondary Education, AP (BSEAP) |
| Class or Grade | Class-VI, STD-6, 6th Grade (Upper Primary School). |
| Medium | Telugu, English, Urdu (TM, EM, UM) |
| Name of the Sample Paper | Mathematics Model Papers |
| Type of Questions | Children's participation and reflection, Project works, Written works, Slip test |
| Official website of the Board | https://www.bse.ap.gov.in. |
| Categories | AP, Class-6, Model Papers, Question Paper |
AP 6th FA-2 Model Paper 2024
SCERT AP 6th Class FA-2 Model Paper 2024
Students of Telugu, English, and Urdu Medium who wish to continue their Class 6th Grade at Government or Private Schools working under BSEAP can download the SCERT AP 6th Class FA-3 Question Bank 2024 Pdf from the listed links.
Teaching Staff and Subject experts of the state have designed the set-wide practice papers for self-practice at home to get better scores in all exams held under BSEAP.
NCERT AP 6th FA-2 Question Paper 2024
Those Andhra Pradesh State Students who are studying their Class 6 in the Central Board Schools like CBSE, KVS, and others can download the NCERT Class 6 Formative Assessment-2 Sample Question Paper 2024 Pdf for all Chapters from the table.
SCERT AP 6th Class FA-2 Model Paper 2024 Pdf
AP 6th Class English Medium Question Paper
AP 6th Class Telugu Medium Question Paper
AP 6th Class FA 4 Exam Question Paper
AP 6th Class FA-2 Question Papers
AP Board 6th Class Telugu Model Paper
AP Board 6th Class Hindi Model Paper
AP Board 6th Class English Model Paper
AP Board 6th Class Maths Model Paper
AP Board 6th Class Biology (General Science) Model Paper
AP Board 6th Class Summative Assessment Annual Exam Model Papers