AP 6th Class FA-1 Model Paper 2024 Pdf Download for TM, EM, UM Students of SCERT & NCERT Board. Download the AP 6th Standard Formative Assessment-1 Question Paper 2024 PDF with Suggested descriptions for each Topic in all Subjects at https://www.bse.ap.gov.in…
To get keen clarity on how much knowledge each student received and what the student learned from those lessons, The Board of School Education, Andhra Pradesh conduct some tests. Formative Assessment is one of those tests for both Telugu, English, and Urdu Medium Students studying in all Government and Private schools of the State Board.
Here we provided the previous year and revised question papers. Those all are given to you without any mistakes which are designed by the subject masters of Leading educational institutes and portals and suggested by subject teaching staff. You may get full-fledged content of each subject chapter by chapter to get more marks on Formative Assessment-1.
SCERT AP Languages & Subjects for Class 6
First Language.
Second Language.
Third Language.
Mother Language.
Urdu.
Exam Format of Formative Assessment (FA)
Reflex
NoteBook (Class Work)
Project Work
Slip Test
To get more scores, every subject scholar can download the SCERT AP 6th Class FA-1 Model Paper 2024 PDF with Answer Solutions for all subjects & languages of the course.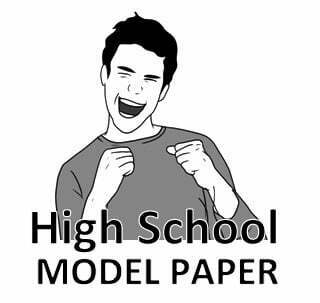 | AP 6th Class FA-1 Model Paper 2024 | AP STD-6 FA-1 Model Papers 2024 |
| --- | --- |
| Name of the Board | Board of School Education, AP (BSEAP) |
| Class or Grade | Class-VI, STD-6, 6th Grade (Upper Primary School). |
| Medium | Telugu, English, Urdu (TM, EM, UM) |
| Name of the Sample Paper | Formative Assessments Model Papers |
| Type of Questions | Theory, Objective, Bits |
| Official website of the Board | https://www.bse.ap.gov.in. |
| Categories | AP, Class-6, Model Papers, Question Paper |
AP 6th Formative Assessments Model Paper 2024
SCERT AP 6th Class FA-1 Model Paper 2024
Without any external efforts, you can get good knowledge on the subject by Self-practising by downloading the solved question papers suggested by Sakshi Education, Eenadu Pratibha, ABN Diksuchi and others through mentioned links. Every student who wishes to continue their Class 6th at Government or Private Schools working under BSEAP can download the SCERT AP 6th Class FA-1 2024 PDF from the given links.
NCERT AP FA-1 Model Paper 2024 Class 6
Class 6th Grade Students who are studying their Class 6 in the Central Board Schools as CBSE, KVS, and any other can download the NCERT Class 6 FA-1 Sample Paper 2024 for all subjects from the given table. Please Note the Andhra Pradesh State Students of Class 6 need to follow the Central Syllabus as per the NCERT Curriculum.
AP 6th Class FA-2 Model Paper 2024 Pdf
AP 6th Class English Medium Question Paper
AP 6th Class Telugu Medium Question Paper
AP 6th Class FA 4 Exam Question Paper
AP 6th Class SA1 Question Papers
AP Board 6th Class Telugu Model Paper
AP Board 6th Class Hindi Model Paper
AP Board 6th Class English Model Paper
AP Board 6th Class Maths Model Paper
AP Board 6th Class Biology (General Science) Model Paper
AP Board 6th Class Summative Assessment Annual Exam Model Papers