Samagra Kerala SSLC Question Pool 2021 Pdf Download for Kerala 10th Class Solved Question Paper 2021 from Samagra Portal for Malayalam, English medium subject wise and chapter wise solved questions with answers…
Department of General Education, Kerala is announced the state class 10th standard new syllabus question pool for both of Malayalam and English medium students to the academic year of 2021, SCERT Kerala and subject experts of Pareeksha Bhavan is designed those theories, objective, and MCQ question paper with answer solutions through SCERT Kerala SSLC / 10th Class Question Pool 2021 for general and vocational course students.
Every student can download Kerala SSLC Question Pool 2021 with answer solutions from the SAMAGRA portal, Government of Kerala Department of General Education is provided subject wise and chapter wise question pool for all examination tests of SA, FA, Unit Test, Quarterly, Half Yearly, Pre-Final and March final exams for both of Paper-1 and Paper-2 Question paper in Set wise for SET-A, SET-B, SET-C, and SET-D.
Samagra Kerala SSLC Question Pool 2021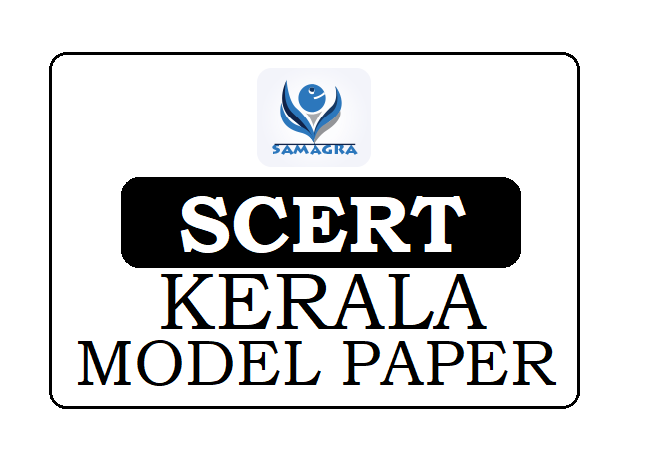 | Kerala 10th Question Pool 2021 | SCERT Kerala SSLC Solved Question Bank 2021 |
| --- | --- |
| Name of the Board | Kerala Pareeksha Bhavan, Office of the Commissioner of Government Examinations, Thiruvananthapuram |
| About | SCERT Kerala STD-10 /SSLC Question Pool 2021 |
| Class | Class 10th Standard (STD-X) |
| Syllabus | Paper-1, Paper-2, 1st Language, 2nd Language, 3rd Language, Malayalam, English, Hindi, Social Science, Physics, Chemistry, Biology, Maths, Sanskrit, Physical Education, Information Technology and etc |
| Medium | Malayalam, English, Tamil, Kannada Medium |
| Category | Class 10, Kerala, Model Papers, SSLC |
| Academic Year | 2021 |
| Official Website | http://keralapareekshabhavan.in/ |
Samagra 10th Question Pool 2021
Kerala Pareksha Bhavan and School Education Department are published the Kerala SSLC Model Paper 2021 subject wise for new syllabus question pool with solutions from the state SAMAGRA portal for both of regular, special schools with technical school students for Malayalam & English medium 1st language, 2nd language, 3rd language, maths, social science, general science with all other subjects.
How to Download Kerala SSLC Question Paper 2021 Pdf
Follow the process suggested by Jnanabhumiap.in to download Kerala SSLC Question Pool 2021 Pdf in subject wise to both medium students of General and Vocational course.
Visit SCERT Kerala Samagra KITE official website at https://samagra.kite.kerala.gov.in
Now you have seen Textbooks, e-Resources or Question Pool options, select and proceed with Question Pool option, Choose your Class type SSLC, Subject, Name of Chapter and Tittle of Chapter from the drop-down menu
Now you have seen Question Pool with answer hints and answer solutions for the chapter
Proceed with the link to download from Samagra portal.
Now you have successfully downloaded Kerala 10th Class Question Pool 2021 and follow the direct link to download term-1, term-2 and annual final public examination test study material with old exam previous paper Pdf with IMP questions.
Kerala SSLC Exam Question Paper 2021 (*Latest) Pdf Download
Kerala SSLC Model Paper 2021 Download
Kerala SSLC Malayalam Medium Model Paper 2021
Kerala SSLC Model Question Paper 2021
Kerala SSLC Question Pool 2021 English Medium
Kerala SSLC Question Pool 2021 Kannada Medium
Kerala Question Pool 2021 Tamil Medium
Kerala SSLC Question Pool 2021 Special School (HI)
Kerala THSLC English Medium Model Paper 2021
Kerala SSLC Malayalam Medium Model paper 2021
SCERT Kerala Orukkam SSLC Model Paper 2021
Urdu
Kerala Orukkam (Onam) SSLC Model Paper 2021
KERALA STD-10 SET- 1 Model Paper 2021
Malayalam – Click here
ENGLISH – Click here
BIOLOGY – Malayalam Medium, English Medium
CHEMISTRY – Malayalam Medium, English Medium
MATHEMATICS – Malayalam Medium, English Medium
SOCIAL SCIENCE – Malayalam Medium, English Medium

Kerala SSLC SET-2 Model Paper 2021
Malayalam – Click here
ENGLISH – Click here
HINDI – Click here
PHYSICS – Malayalam Medium, English Medium
CHEMISTRY – Malayalam Medium, English Medium
MATHEMATICS – Malayalam Medium, English Medium
BIOLOGY – Malayalam Medium, English Medium
SOCIAL SCIENCE – Malayalam Medium, English Medium