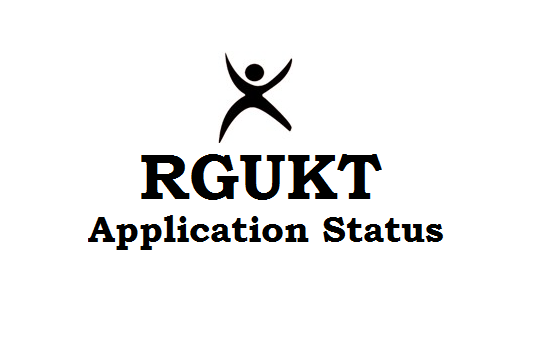 RGUKT Online Application Status Check 2019 for Basara, Nuzivid, RK Valley (Idupulapaya), Ongole and Srikakulam, Check RGUKT UG Application Status 2019 at http://admissions.rgukt.ac.in….
The Rajiv Gandhi University of Knowledge Technologies is given the felicity to check RGUKT IIIT admission application status 2019 for all campus to the 6 years B.Tech Programme, the service is activate before Last date for submitting the printout of the on-line application.
The Candidate who have submitted he/she RGUKT online application 2019 can check their registered application status for accepted or rejected, the RGUKT can reject some application's with is submitted with uncompleted details and not sending with supported certificates or documents.
That's the way the RGUKT is providing the felicity to check status of registered application to confirm accepted or rejected, everyone can check status and resubmit fresh application with correct way, here we have provided process for check RGUKT IIIT Application Status 2019 online.
List of RGUKT IIIT Campus located at Andhra Pradesh and Telangana
RGUKT IIIT Basara Campus located at Nirmal District., Telangana
RGUKT IIIT Nuzivid Campus located at, Krishna District, Andhra Pradesh
RGUKT IIT RK Valley (Idupulapaya) Campus,located at, YSR Kadapa District, Andhra Pradesh
RGUKT IIIT Ongole Campus located at Mangamur Road, Sundhar Nagar, Ongole, Andhra Pradesh
RGUKT IIIT Srikakulam Campus located at Etcherla, Andhra Pradesh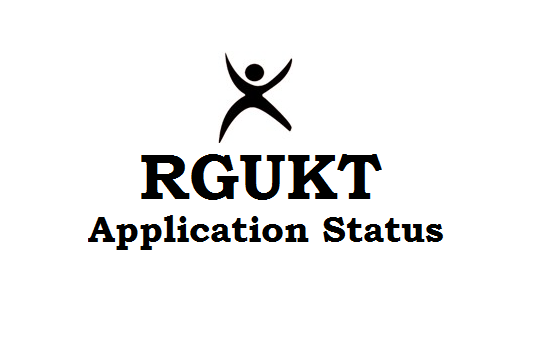 Process to Check RGUKT IIIT Application Status 2019 Track
The RGUKT will declare list of rejected applications through a Pdf file format in campus wise at UG admissions official website
Everyone can check their 10th class hall ticket number and submitted application reference ID number in the list
The RGUKT is maintain Cause of reject individually to every rejected application
Now you can rectify the problems and resubmit fresh application as per guidelines for any IIIT campus under RGUKT.
How to check RGUKT IIIT Application Status 2019 by View Application Status
Once the RGUKT is verified your applications, every student will get confirmation massage through SMS to registered mobile phone number and email address.
And there is an other felicity is provided from UG admissions portal
Select "View Application"option located at print application
Now login with Email ID and Password of student (the ID & Password will generated in the time of application registration)
Now you can see dashboard of candidate with status of submitted application
Above process is same for all RGUKT IIIT campus, in case of any support directly call to helpline phone numbers and discus to clarify your doubts and confirmation of your application status.