AP 8th Class English Model Paper 2024 Pdf Download for EM, TM, UM Students of SCERT & NCERT Syllabus. Download AP 8th English Question Paper 2024 Pdf Answers for First Language or Second Language Question Bank for all Chapters including all Topics at https://www.bse.ap.gov.in…
English is the First Language for all English Medium Students and Second or Third Language for all Telugu Medium or Urdu Medium Students of Class 8th Grade Studying under the State Board and Language skills are very much important nowadays, So to improve speaking skills in English Students have to get efficiency in English Grammar.
Therefore subject experts have provided you with practice questions through AP 8th Class English model papers 2024 of First or Second Language to get more knowledge to improve your speaking and language skills. Every year various leading institutional teaching staff has designed and suggested the English Question Bank for Small Answer, Long Answer, Very Long Answer with Bit Questions for Theory, Objective (MCQ) type questions.
Andhra Pradesh State Board 8th standard students of Telugu Medium, English Medium and Urdu medium can download the AP 8th English Model Paper 2024 Pdf with answers that support SA-1, SA-2, FA-1, FA-2, FA-3, FA-4 and Assignment Exams. Self Practising is most important by conducting regular mock tests and regular revisions for all the listed topics.
UNIT – 1

The Tatterd Blanket.
My mother (poem).
A letter to a friend.

UNIT – 2

The Selfish Giant: Part 1&2.
The garden within.

UNIT – 3

The story of Ikat.
The Earthern Goblet (poem).
'maestro with a mission'.

UNIT – 4

Bonsai life part 1&2.
'I can take care of my self'.

UNIT – 5

Dr. Dwarakanath kotnis.
'The dead Rat'.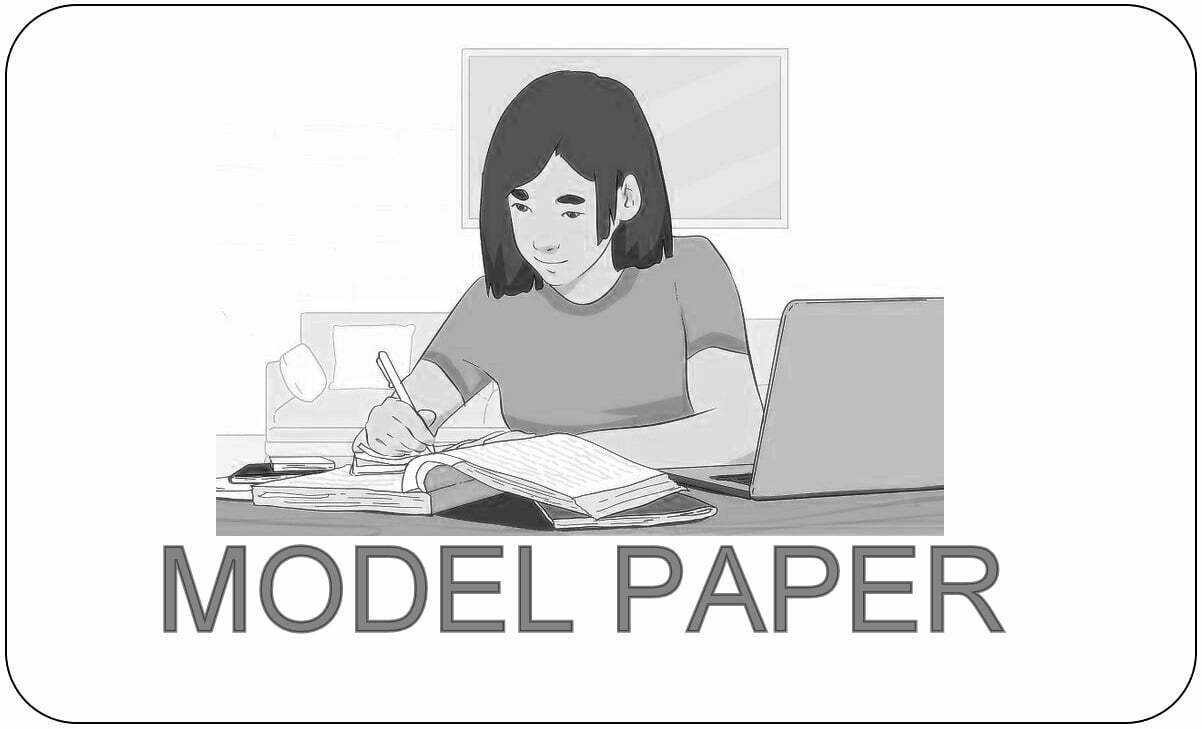 | AP 8th Class English Model Paper 2024 | SCERT AP STD-8 English Question Bank 2024 |
| --- | --- |
| Name of the Board | Board of Secondary Education, AP (BSEAP) |
| Class or Grade | Class-VIII, STD-8, 8th Grade (High School). |
| Medium | Telugu, English, Urdu (TM, EM, UM) |
| Name of the Sample Paper | English First or Second Language Model Papers |
| Type of Questions | Theory, Objective, Bits |
| Official website of the Board | https://www.bse.ap.gov.in. |
| Categories | AP, Class-8, Model Papers, Question Paper |
AP 8th Class English Model Paper 2024
SCERT AP 8th Class English Model Paper 2024
Students who want to continue their Class 8th at Government or Private Schools working under BSEAP can download the SCERT AP 8th Class English Question Bank 2024 Pdf for First Language, Second Language or Third Language Designed by Teaching staff and subject experts of the state for Self-practice at home.
NCERT AP 8th English Question Paper 2024
Students of Andhra Pradesh State who are studying their Class 8 in the Central Board Schools like CBSE, KVS, and others can download the NCERT Class 8 English Sample Paper 2024 Pdf to gain a good score. NCERT Experts are providing these model papers for all Chapters and for all subjects from the table.
AP 8th Class English Model Paper 2024 Pdf
AP 8th Class SA 2 Exam Question Papers
English
AP 8 వ క్లాస్ SA 2 పరీక్ష ప్రశ్న పేపర్స్
ఇంగ్లీషు
AP 8th Class FA 4 Exam Question Paper 2024
AP 8 వ తరగతి FA 4 పరీక్ష ప్రశ్న పేపర్ 2024
AP 8th Class Model Paper 2024